Wynn Las Vegas President Maurice Wooden Announces Resignation, Marilyn Spiegel to Assume Role
Posted on: December 17, 2018, 06:48h.
Last updated on: December 17, 2018, 09:33h.
Wynn Las Vegas President Maurice Wooden is stepping down at the end of the year, and will be replaced by Marilyn Spiegel. It's the latest shakeup at the company in the wake of the alleged sexual misconduct bombshell that marred its founder's reputation and led to his resignation.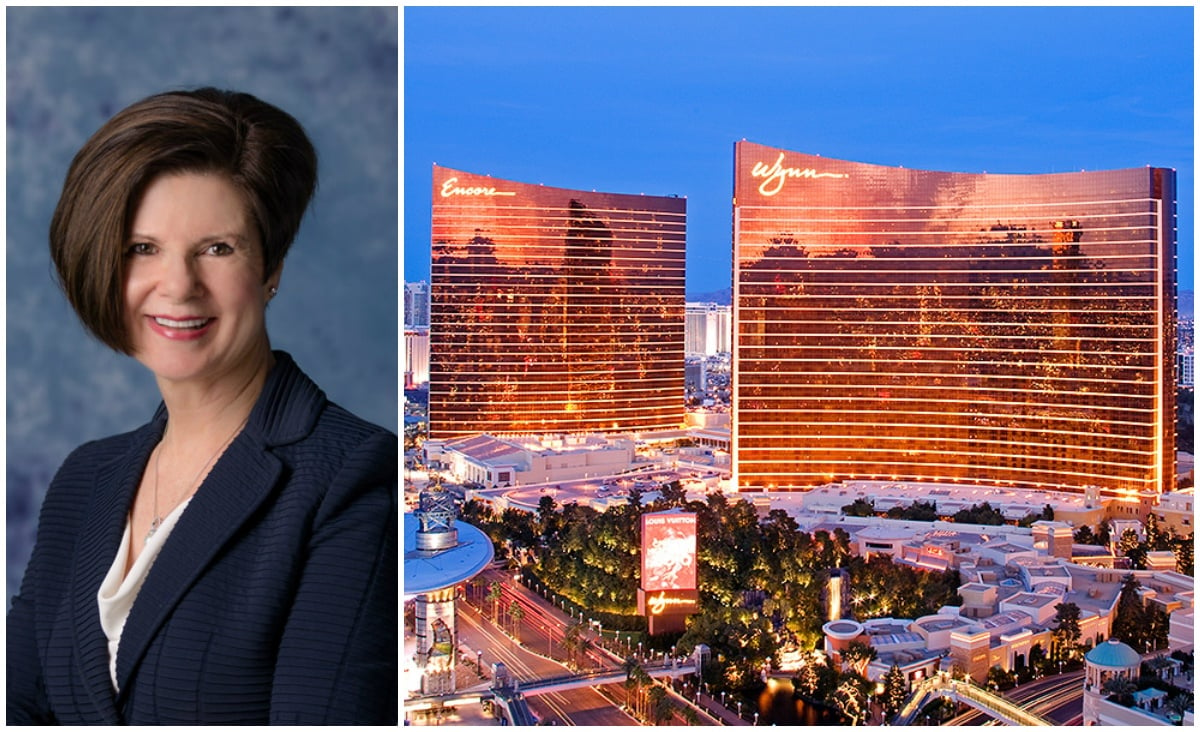 The Wall Street Journal published an expose on Steve Wynn in January detailing decades of alleged sexual harassment that included an account of the billionaire paying a woman $7.5 million in hush money after he supposedly forced her to have sex with him. In March, the media outlet added that several senior executives including Wooden enabled Wynn's actions and worked to protect his sexual misconducts.
Former Wynn Las Vegas salon artistic director Jorgen Nielsen says he took grievances to Wooden, but was told he needed to better manage his female employees and get them to stop complaining.
Wooden became president of the casino resort in 2013. His resignation will culminate a nearly 30-year career in the gaming industry.
Female Leadership
Steve Wynn has said the allegations that he acted inappropriately with his female employees are "preposterous." But despite his continued denial, he resigned from the company he founded and sold off his entire ownership stake in the months after the reports surfaced.
Since then, Wynn Resorts has been on a campaign to overhaul its image. That began at the top with a reshuffling of the board of directors, which now includes three women. Longtime gaming industry veteran Phil Satre has taken over as chairman, an appointment that was called for by Elaine Wynn, now the largest individual shareholder.
Spiegel becoming president of Wynn Las Vegas is the company's continued effort to have more women in leadership capacities. Her long career in Las Vegas includes executive roles in human resources, an area in which Wynn Resorts is said to have failed its employees over the years by allowing alleged sexual misconduct to occur.
"Her deep experience in human resources and knowledge of what it takes to deliver the Wynn promise make her the ideal person to lead Wynn Las Vegas into the future," Wynn Resorts CEO Matt Maddox stated.
Spiegel will be only the third woman in Las Vegas history to take the helm at a Strip casino. The other two were Claudine Williams — who ran the Holiday Inn-Holiday Casino until it was sold in the 1980s and who passed away in 2009 — and current Regional President for Caesars' Flamingo, Linq, and Cromwell properties, Eileen Moore.
No Ceremonial Departure
Maddox didn't have any fluffy comments in the press release announcing Wooden's resignation. The company did credit him for setting "the highest standards for guest service," and maintaining the Forbes Travel Guide five-star ratings at Wynn Las Vegas and Encore during his five-year tenure leading the Strip properties.
But Maddox, nor Satre, gave personal praise to Wooden. It's a stark contrast to how Steve Wynn went out in February.
Former Board Chairman Boone Wayson — who was replaced by Satre last month — said at the time of Wynn's resignation, "It is with a collective heavy heart, that the board … accepted the resignation of our founder, CEO and friend Steve Wynn.
"Steve Wynn is an industry giant. He is a philanthropist and a beloved leader and visionary," Wayson continued. "He played the pivotal role in transforming Las Vegas into the entertainment destination it is today. He also assembled a world-class team of executives that will continue to meet the high standards of excellence that Steve Wynn created and the Wynn brand has come to represent."