World Cup Betting Fever Sends China Sports Lottery Revenues Soaring
Posted on: June 27, 2018, 12:00h.
Last updated on: June 27, 2018, 12:21h.
The World Cup is not only the world's largest sporting event, it is also one of the most popular events for fans of sports betting as well. And nowhere is that more evident than in China, where people are spending more money than ever on sports lotteries in the country.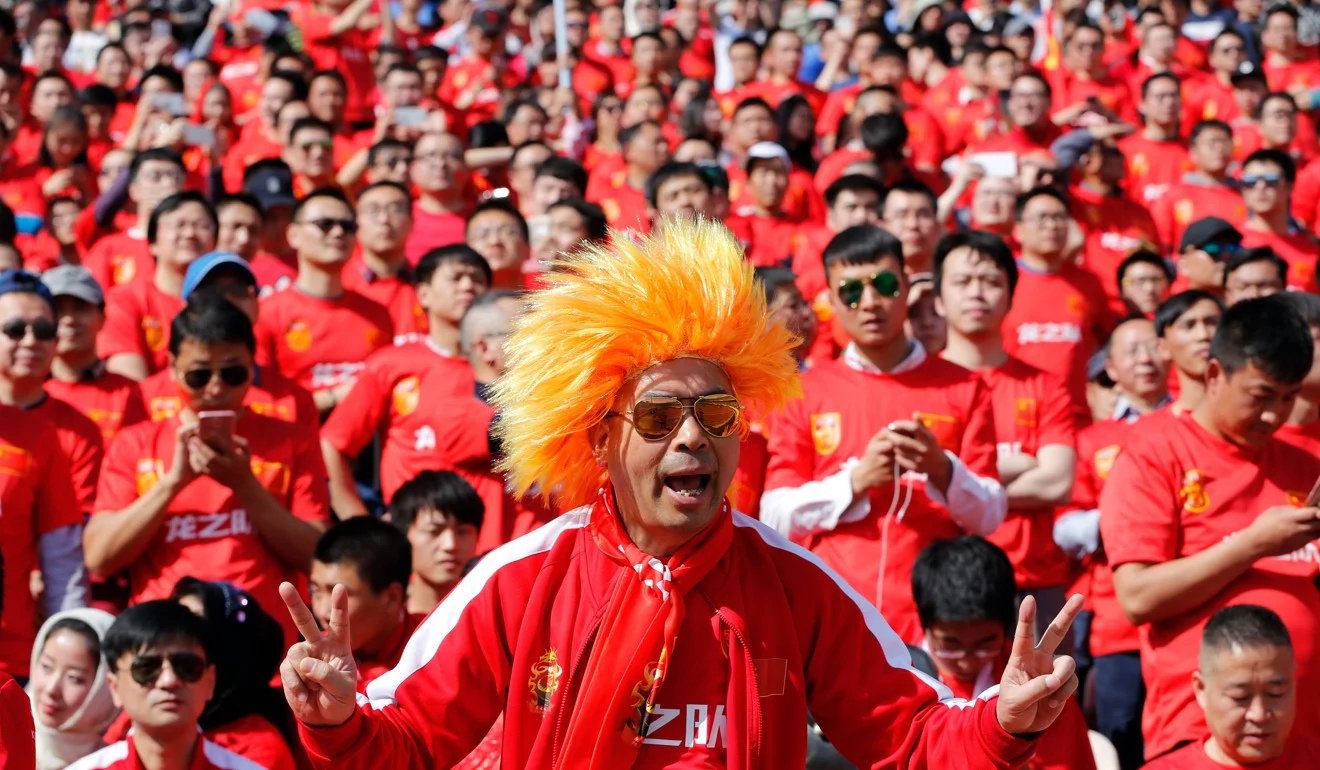 For many governments, the extra revenue coming in during the World Cup would be a cause for celebration. But Chinese officials are less excited, as the government has long tried to limit the amount of gambling that takes place in the country.
World Cup Drives Record Interest in Chinese Lottery
The sports lottery offers a number of limited betting options for soccer fans. The largest jackpots are tied to a game known as Winning Colors, in which players are asked to predict the outcome of 14 different matches.
All of the money that is bet is pooled together to create a prize pool, of which 70 percent is split among those who correctly predicted all 14 outcomes, while 30 percent is split as a second-place prize among those who hit 13 out of 14.
According to figures from the China Sports Lottery website, interest in this and other games has reached a fever pitch during the World Cup. During the first two weeks of the tournament, the lottery has done 19.1 billion yuan ($2.9 billion) in sales, about 20 percent of the entire take from the 2017 calendar year.
Chinese lottery expert Li Gang told The Australian Financial Review that the World Cup as a whole might bring in 50 billion yuan ($7.6 billion) in sales, nearly four times the 12.9 billion yuan ($1.95 billion) collected four years ago.
According to Li, the rise of social media over the past four years has been a major factor, as players brag to their followers about winning tickets.
"A lot of people…want to show off how they picked the right result by showing off amongst their WeChat friends," Li told AFR.
Gambling Frenzy, Illegal Lotteries Concern Officials
But those same social media channels may be leading Chinese authorities to worry about whether sports betting has become bigger than they intended. The AFR report noted that there have been videos on Weibo – a Chinese social media platform similar to Twitter – of soccer bettors supposedly smashing televisions after losing bets.
Then there is the issue of online sports lotteries. Chinese authorities have considered these to be illegal since at least 2015, with no lottery institutions having a license to offer online sales.
But several groups were reportedly taking lottery bets through apps in the early days of the World Cup, with the Global Times reporting that at one point, four of the top 10 free apps in the Chinese version of Apple's App Store were related to sports lotteries. Since then, some have shut down following media reports that quoted the China Welfare Lottery Center as warning about the illegal nature of the operations.
That doesn't mean they've necessarily disappeared, however, with some underground lottery operators moving to social media to sell tickets. Such unauthorized games carry a high risk of fraud and are sometimes outright scams, but many players still prefer them to the authorized sports lottery, which many bettors find boring.
"China's sports lottery is not well-structured or entertaining enough," He Wenyi, executive director of Peking University's China Institute for Sports Value, told the Global Times. "It has low odds and few varieties."