Woman Dies After Shooting Self on South Dakota Casino Dance Floor, Police Report
Posted on: November 4, 2020, 08:27h.
Last updated on: November 4, 2020, 10:17h.
South Dakota authorities are continuing to investigate the circumstances around a 28-year-old woman's death. She  appeared to have fatally shot herself at the Buffalo Bodega Gaming Complex while on the dance floor at a Halloween party, according to local news reports.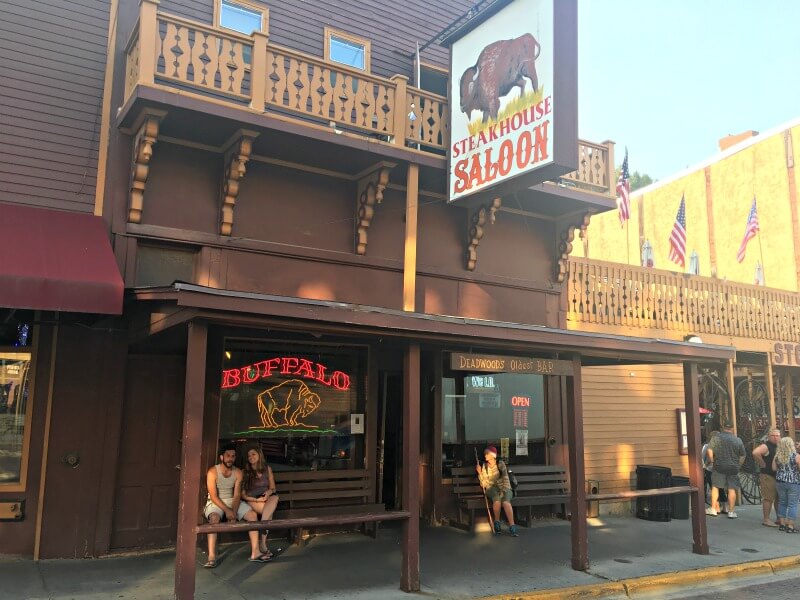 The shooting took place during what was called a "Deadweird Halloween event" at the historic Deadwood gaming property and bar, according to the Rapid City Journal, a local newspaper. Police identified the woman as Samantha Huth of Elsmere, K.y.
The Deadwood Police Department and the Lawrence County Sheriff's Department were conducting a joint inquiry into the weekend incident. Soon after arriving at the casino, police officers and emergency medical technicians tried to revive the wounded woman. But she died on the dance floor, police said.
It appears that no other person at the casino was injured from the shooting. A weapon was found on the dance floor, the Journal said. A description of the firearm was not immediately available.
After the gun discharged, casino staff promptly evacuated other patrons from the dance floor, the Journal reported. Police later arrived.
Officers additionally reviewed Huth's social media posts and text messages, the Journal said. Initial evidence led police to conclude the woman's death was a suicide.
Go Fund Me Page Set Up to Cover Costs
Following the incident, a GoFundMe page was set up to cover transportation and funeral costs. As of Wednesday, it had raised $18,223 and called the events a "tragic time."
"We are all lost for words in the recent loss of Samantha. Never in a million years did any of us expect this," a statement on the GoFundMe page said.
A donation in any amount is requested.
Deadwood Casinos Reopened in May
In May, casinos in Deadwood resumed operations after they were shuttered because of coronavirus risk. Safety precautions were put in place to block the spread of the virus.
Deadwood once had a population of approximately 25,000. The legendary Wild Bill Hickok was killed playing poker in the city in 1876.
Today, the population is about 1,300. It is home to a bustling casino scene.
Similar Guides On This Topic