Wind Creek Bethlehem Confirms Water Park at Adjacent Historic Machine Shop During Casino Grand Reopening
Posted on: October 11, 2019, 08:56h.
Last updated on: October 11, 2019, 10:42h.
Wind Creek Bethlehem held its grand opening this week to celebrate its rebranding from Sands. While it was a star-studded event, with Emeril Lagasse and "Cake Boss" Buddy Valastro, the announcement that the water park project at the historic No. 2 Machine Shop is still on was the $250 million headliner.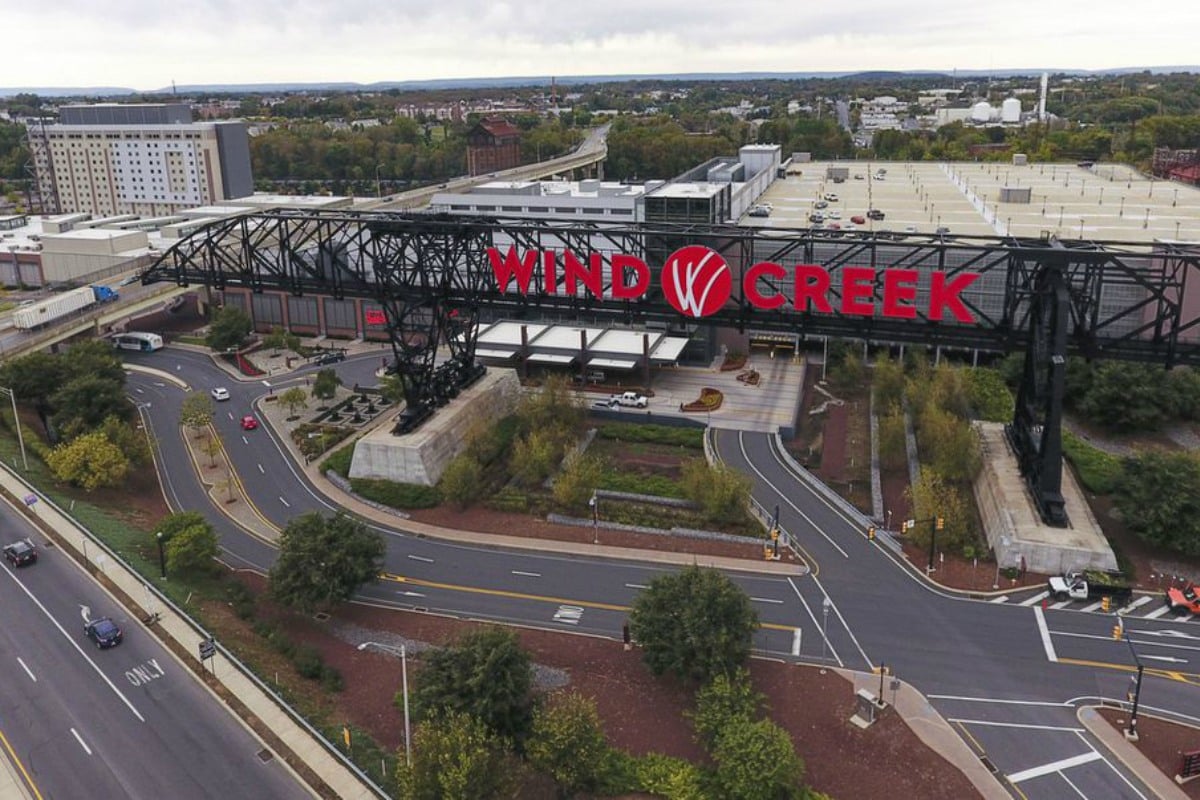 Wind Creek Hospitality, the gaming entity of the Poarch Band of Creek Indians in Alabama, purchased the Bethlehem casino resort in January from Las Vegas Sands for $1.3 billion. The deal was completed in late May.
The tribe said it spent $15 million rebranding the property to Wind Creek Bethlehem. The casino reopening – though the resort never closed – was to announce the next chapter for the Eastern Pennsylvania gaming venue.
Today, going forward, we have a commitment to continue reinvestment," Wind Creek Hospitality CEO Jay Dorris said.
The first phase of reinvestment will be the addition of a new $90 million hotel with 276 rooms, plus 42,000 square feet of convention space. The plan is to break ground in early 2020, and the project is expected to take 14 months to complete.
Historic Machine Shop
Wind Creek Bethlehem sits on 124 acres of what was once home to Bethlehem Steel – a steel and shipbuilding company that was the second-largest steel producer in America.
Bethlehem Steel played a major role in both World War I and II by producing the steel that built weapons, warships, and airplanes. Cheaper imported steel in the 1970s and 80s led to the company's decline. It went bankrupt 2001 and dissolved two years later.
The historic No. 2 Machine Shop – built in the late 1800s – is a third of a mile long, and has sat vacant since Bethlehem Steel's closing. The brick building is crumbling, but Wind Creek execs hope to give it new life.
The concept is to transform the No. 2 Machine Shop into an indoor water park with a 400-room hotel. Wind Creek believes the project could cost as much as $250 million.
We are actively developing it," Dorris said, adding that the tribe has set aside $100 million for the project, but would like to bring in a partner for the remaining $150 million.
"We'd like to do it with a partner, but it's got to be the right partner," Wind Creek VP of business development Arthur Mothershed explained. "If not, we'll do it on our own."
Charitable Donations
The Poarch Band Indians aren't a publicly traded company like its Bethlehem predecessor. Many like that.
"They're not a traditional public company that needs to squeeze all the money out of Bethlehem," local attorney and developer Michael Perrucci said. Perrucci was part of the initial investment group that brought Las Vegas Sands to Pennsylvania.
The Alabama tribe is committed to the communities in which it operates. It covered funeral expenses for 23 victims of an Alabama tornado this year, and made a $25,000 donation to a damaged church.
In Pennsylvania, the tribe announced during the Wind Creek Bethlehem reopening it would donate $90,000 in gifts to 10 local nonprofits. "We are truly excited to be here and be welcomed to the community," Dorris concluded.
Similar Guides On This Topic