William Hill Teams With Capital One Arena for DC Sportsbook, First Pro Venue Sports Betting Lounge
Posted on: October 4, 2019, 08:33h.
Last updated on: October 4, 2019, 10:18h.
William Hill, one of the largest sports betting operators in the world, has partnered with Monumental Sports & Entertainment – the group that owns the NBA Washington Wizards and NHL Washington Capitals – to bring a sportsbook to Capital One Arena.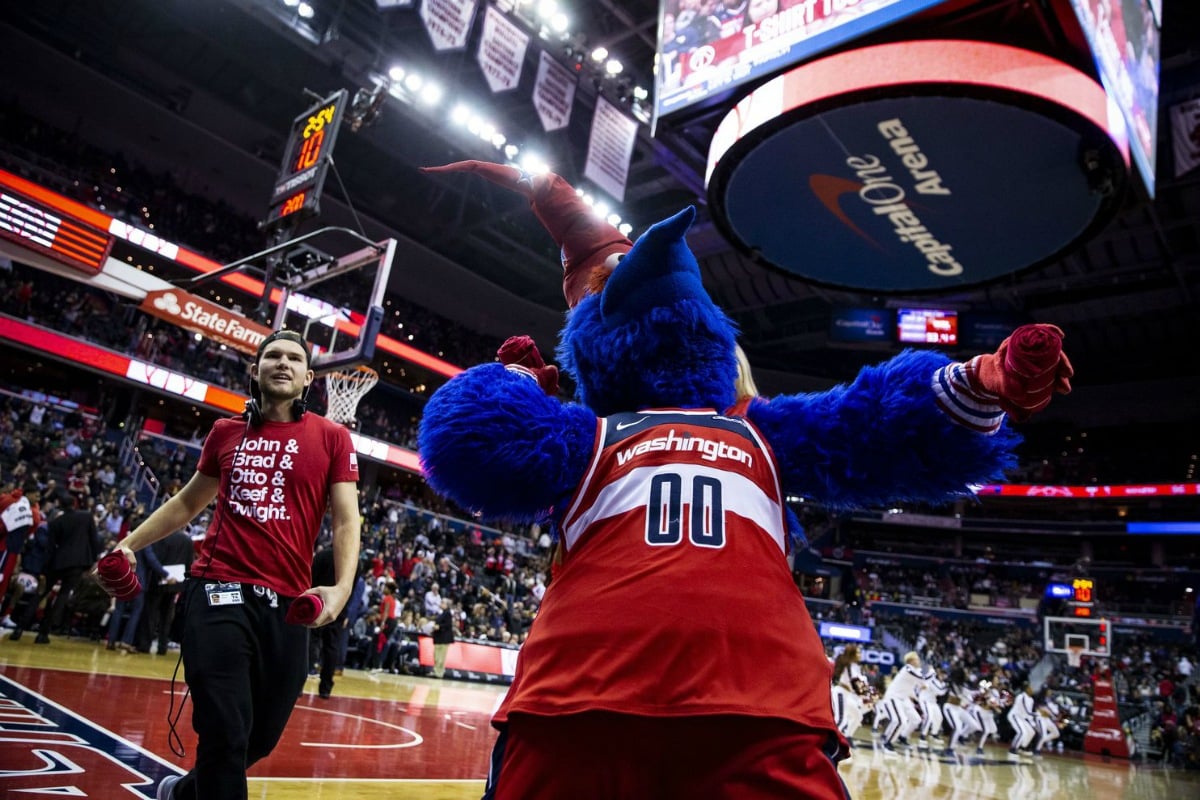 Monumental Sports – controlled by billionaire Ted Leonsis – owns and operates the arena that sits just steps from the National Mall. William Hill says, pending regulatory approval, it will build the first sportsbook at a US professional sports venue at Capital One.
Through this partnership, we are thrilled to enhance the fan experience with innovative gaming opportunities," Leonsis said.
William Hill CEO Joe Asher added, "This sportsbook will be a flagship venue for the industry. This deal sets a new benchmark for how the industry will serve fans and how fans engage in sports."
Bets Coming Soon
The District of Columbia isn't part of any state, and is therefore overseen directly by the federal government. After Congress didn't object to the DC Council moving to legalize sports betting in the wake of the May 2018 Supreme Court decision, the process began of determining the regulatory conditions to govern the gambling activity.
DC isn't home to any casinos, but does have a lottery. In early September, the DC Lottery formally approved its sports betting regulations.
The district is allowing its major sports venues – Capital One Arena, as well as the MLB Nationals Park and MLS Audi Field – to incorporate sportsbooks at a licensing cost of $500,000, made payable to the city. Venues that partner with bookmakers already licensed in a state where sports betting is operational will be granted provisional status that will allow them to begin taking bets immediately, as their applications for full licensure are reviewed.
Venue sportsbooks will gain a two-block monopoly on sports betting. They will be allowed to accept mobile wagers in that area.
DC is additionally offering a "Class B" sports betting license at a cost of $100,000 to businesses that operate bars and restaurants. For instance, a company that owns several downtown bars could pay the $100K, partner with a sports betting company, and offer odds at all of its locations. Mobile bets, however, would only be permitted inside the establishment.
The DC Lottery approved a $215 million no-bid contract to Intralot in July to develop and operate sports betting kiosks for retailers. Those that wish to participate will need to pay the lottery $5,000 per location for a two-year license.
Tax Benefit
Like every other state in the US that has moved to bring sports betting to its jurisdiction, DC lawmakers are hoping such gambling will bring in new tax revenue.
Along with the hefty licensing fees, the city will tax gross sports betting revenue at 10 percent. That's an attractive rate for sports betting companies, as several other states have approved much higher rates.
Pennsylvania levies a 36 percent tax on sports betting, Rhode Island 51 percent, Mississippi 12 percent, and Delaware 12.5 percent.
DC should benefit from Virginia and Maryland remaining on the sidelines when it comes to sports betting, as residents from those states might come to the district to make their legal wagers.