William Hill Finally Finds a CEO After Extended Search Process
Posted on: March 12, 2017, 10:00h.
Last updated on: March 11, 2017, 12:25h.
William Hill has at last appointed a new CEO after a nine-month search, and it seems the best candidate was hiding in plain sight all along.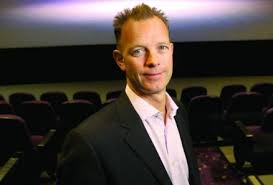 Philip Bowcock, formerly the company's finance chief, who has been acting as interim chief-executive since former CEO, James Henderson, was ousted from the board last July, will now officially take the reins.
Bowcock has presided over a difficult period for the company, as it fended off an "opportunistic" takeover attempt by 888 Holdings in August, while a subsequent proposed "merger of equals" between William Hill and Amaya fell through after a shareholder revolt.
"Since his appointment as interim CEO last July, Philip has driven the business forward at real pace and we have seen important progress across our online, retail and international businesses over that time," William Hill's chairman, Gareth Davis, said in an official statement this week.
"Our recent results show that William Hill is now in a stronger position and Philip has outlined a clear plan to continue that momentum into the future."
Always the Bridesmaid
But there are plenty of challenges ahead for the new CEO. Henderson was apparently ousted for failing to shore up the company's digital arm, which has fallen behind some of its competitors in the sector. But its figures haven't been getting any better.
William Hill announced in February that online net revenue for 2016 had dropped 3 percent to £544.8 million.
Meanwhile, while many of its competitors have consolidated through mergers and acquisitions, William Hill's own consolidation ambitions have been frustrated at every turn.   
The marriage of Ladbrokes and Gala Coral meant that William Hill was surpassed as the biggest retail bookmaker in the UK, and, meanwhile, the Paddy Power and Betfair tie-in has created a online gambling superpower.
Parvus Misgivings
William Hill's proposed merger with Amaya was meant to create a "clear international leader across online sports betting, poker and casino," until Parvus Asset Management, Hill's biggest shareholder, intervened, calling it a "value-destroying deal" and branded Amaya an "overvalued asset."
According to Financial Times sources, it's believed Parvus has reservations about Bowcock's abilities, based on his relative inexperience in the gambling industry.
He joined William Hill in 2015, having previously been CFO for British cinema chain Cineworld.    
"I am proud to be chosen to lead William Hill, a business that millions of customers trust and a brand that is synonymous with betting," said Bowcock. "During my time at the helm, I have had the opportunity to lead a passionate, talented and committed team and we have made considerable operational progress in recent months.
"The team and I are excited by the opportunity to keep improving our position in all our key markets whilst delivering a great experience for our customers."
Similar Guides On This Topic
Latest Casino Stocks:
Retrieving stocks data...
Retrieving stocks data...
Retrieving stocks data...
Retrieving stocks data...
Retrieving stocks data...