'What Happens in Vegas' Slogan Shelved Indefinitely as City Seeks New Message After Shooting Tragedy
Posted on: October 24, 2017, 03:09h.
Last updated on: October 30, 2017, 07:48h.
For 15 years, the world has known "what happens in Vegas, stays in Vegas." But in the wake of the deadliest mass shooting in modern American history, Las Vegas has decided that potential visitors won't be seeing that slogan again anytime soon.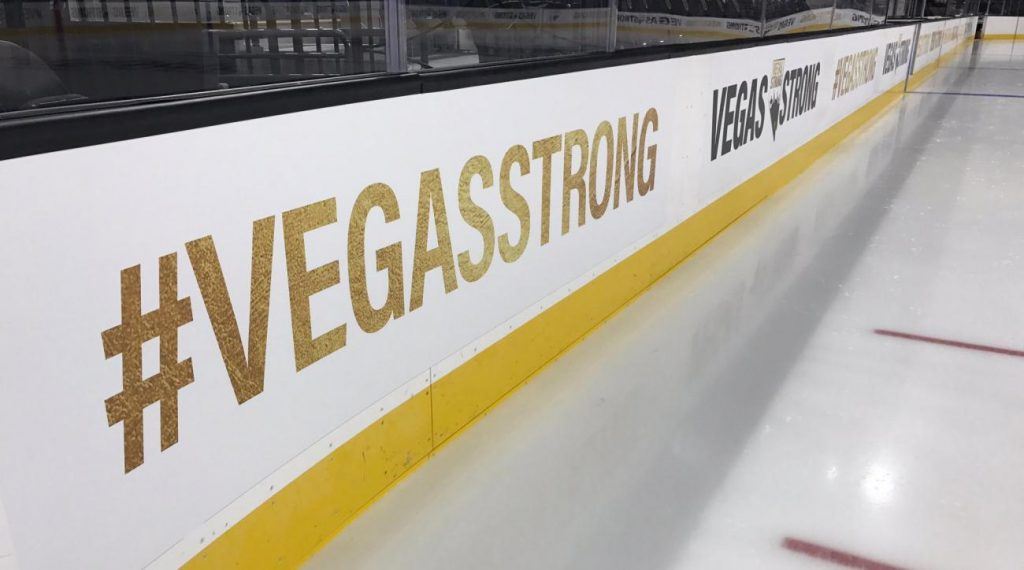 According to an Associated Press report, the move to cease using the motto came shortly after the shooting on Oct. 1 that killed 58 innocent concertgoers. The question was not whether to continue using the slogan, but rather how to move forward in marketing efforts to keep people coming to the city.
Slogan Became Emblematic of Las Vegas
The "what happens here, stays here" campaign was the brainchild of R&R Partners. The advertising agency developed the campaign in 2002, and in the years that followed would become a cultural touchstone, synonymous with the city.
In fact, the slogan had become so popular that efforts to change the motto typically ran into stiff resistance not from city officials or agency employees, but rather the general public.
"My creatives would love to do something different, something new," R&R Partners CEO Billy Vassiliadis told the Las Vegas Review-Journal. "But every time we go out to test any new creative messaging, [people ask], 'What happened to 'What happens in Vegas, stays in Vegas?' That's what we love.'"
It didn't take long for not only that slogan, but virtually all ads related to Las Vegas clients, to be pulled from the air in the immediate aftermath of the shooting. According to Vassiladis, staffers in their office were hard at work pulling ads for clients within 30 minutes of the shooting.
"It would be completely insensitive to go out with a sort of carefree, have fun, let loose kind of message," he said.
MGM Resorts decided to pull their new "Welcome to the Show" marketing campaign within days of the shooting, for essentially the same reason.
Too Soon to Move Forward?
In the wake of the October 1 attack, several different messaging efforts have been tried, many of which were focused on the strength and resiliency of the city and the efforts of first responders and other residents. The #VegasStrong hashtag made several appearances, while many billboards offered information on assistance centers as well as appreciation for both visitors and emergency personnel.
Other efforts were more ambitious, but received mixed reviews. A television ad that appeared on many cable networks beginning last week features social media messages from tourists and visitors stating that they continue to plan to visit the city even after the shooting.
While the Las Vegas Convention and Visitors Authority believed the messaging struck a fair balance between respect and promotion by using real posts from fans of Las Vegas, others were less impressed.
"It's a little too tacky to continue to promote tourism" so close to the attack, Dartmouth College professor Paul A. Argenti told the AP. "It's really something for three months down the line."
Ultimately, the decision will be more about how to target potential visitors, as failing to advertise at all is not a viable option for Las Vegas. And in the long term, the long-standing slogan may still make a comeback.
"This is the Las Vegas brand," Vassiliadis said. "This is what people yearn for."