Washington State Gets Its Own Online Poker Bill
Posted on: January 14, 2015, 12:53h.
Last updated on: January 15, 2015, 12:31h.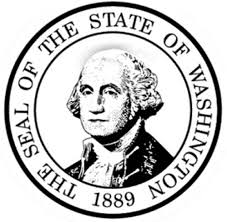 A Washington State online poker bill has arrived unexpectedly at the opening of the state's new legislative session this week.
The bill to legalize and regulate online poker, known as HB 1114, is sponsored by Representative Sherry Appleton (D), and comes as a complete surprise to industry observers.
While all eyes have been on the ongoing legislative efforts in California, and the occasional debate in Pennsylvania about the possibility of regulation, Washington's bill ambushed us out of the blue.
The fact that Washington State is the only state of the Union in which the actual act of playing online poker is illegal makes the news even surprising.
Lawmakers made it a Class C felony in 2006, with Section 9.46.240 of the state's gambling law declaring that anyone who "knowingly transmits or receives gambling information by telephone, telegraph, radio, semaphore, the Internet, a telecommunications transmission system, or similar means" is violating the law.
This means that, theoretically at least, playing online poker could land you a jail sentence of up to five years and a $10,000 fine.
Even Utah, where all forms of gambling are strictly illegal, including lotteries, does not go quite this far, although we should mention that no one in Washington State has ever been prosecuted for the act of playing online poker.
Washington Internet Poker Initiative
It is perhaps the draconian nature of Section 9.46.240 that has driven the push for legislative change in this relatively liberal state.
Certainly, the main crux of the new bill is that prohibition doesn't work, and neither does it adequately protect citizens of the state, many of whom continue to play online poker illegally in unregulated offshore markets.
This is also the crusading message of Curtis Woodward, of the Washington Internet Poker Initiative, whose tireless efforts in opposing prohibition have helped make the proposed legislation a reality.
"It seemed to me that Washington State had just been written off regarding online poker, which I found unsettling to say the least. Someone had to step up and raise the issue or we would be a forgotten little corner in the Northwest," Woodward told PokerNews this week. "I had reached out to every single legislative candidate prior to the 2014 elections.
Representative Appleton has been a cosponsor on a few attempts to reduce or remove the criminal penalty on players, and she was initially receptive of the idea and was one of a handful of legislators I focused on. I got in touch with her again after the election, and she readily took on the bill for us."
A Blueprint for the Future
The bill itself believes that many of the legislative details should be fleshed out by the Gaming Commission and thus does not propose a level of taxation, nor does it make no mention of bad actors.
It does, however, suggest that there should be two levels of licensing, one for network operators and one for consumer-facing online poker rooms, and it would also leave the door open for interstate pool sharing, at the governor's discretion.
Moreover, there is also a hope that the bill may one day serve as a blueprint for other states looking to legalize online poker in the future.
"Having the big operators serve as networks, with local skins competing for players, creates the greatest opportunity for wide participation, without splintering player liquidity. The more local interests able to participate, the fewer opponents there will be among them," said Woodward.