Washington, D.C. Always a Political Gamble, But Could an Actual Casino Come to Nation's Capital?
Posted on: March 31, 2016, 02:19h.
Last updated on: March 31, 2016, 03:02h.
Washington, D.C., is a powerhouse of intrigue, bluffs, and gambles, but that reality could one day extend to an actual land-based casino in the District, if a group funded by an anonymous corporation in Delaware get its way.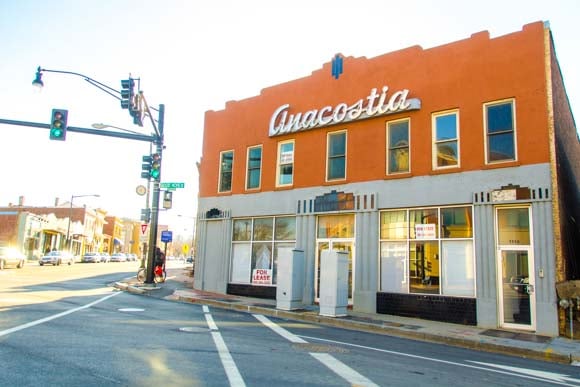 A group known as the Citizens Committee in Support of the Limited Gaming Initiative of 2016 is trying to place a referendum on the ballot this November in the District of Columbia, asking area voters to decide whether casino-style gambling should be legalized in the downtown area.
Committee Chairperson Berry Jerrels, a longtime Washington political activist and businessman, wants to place poker, blackjack, and other card games in the historic district of Anacostia, named for the river located to its east.
The area was originally a stronghold of the Nacochtank Indian tribe, who were pushed out by Colonial settlers as far back as 1608, when Captain John Smith of Pocahontas fame moved through. Fast-forward 400 years, and the latest wampum may be in the form of casino chips to improve the area's coffers and job options.
"It's about job training, real jobs, new revenue for the city, and an elevated, regulated gaming experience for visitors," Jerrels told WAMU 88.5, the first outlet to report on the casino developments. "Our goal is to target the visiting population of the District."
Anti-Anacostia
Jerrels' desire to attract and profit off tourists visiting the capital seems fine on paper. However, the reality is that few sightseers venture across the Anacostia River away from the downtown National Mall area.
A DC-based commercial realtor told us that the Anacostia neighborhood is one of the city's poorest, and home to an abundance of crime and drug activity.
According to data compiled from the US Census Bureau and FBI Uniform Crime Reports, Anacostia has a 207 percent higher crime rate than the national average, and a resident of the area has a one in 11 chance of becoming a victim of a crime.
Local residents also don't appear too thrilled about bringing casino gambling to the community.
"It just seems to me that an intersection that has such name recognition as Good Hope and MLK . . . [it doesn't make sense] that you would decimate that boulevard with some gambling facility," Anacostia Economic Development Corporation President Stanley Jackson said.
Many Obstacles to Overcome
Many hurdles stand in Jerrels' path before he can bring his proposal to ballot.
First, the D.C. Board of Elections must approve the initiative during a hearing scheduled for May 4. Should the board do so, Jerrels would then still need to collect 25,000 signatures to place the initiative on the ballot.
Another problem standing in his way lies with the background of his reported financial backer, US Virgin Islands-based gambling businessman Shawn Scott.
According to legal filings made by Jerrels, Anacostia Redevelopment, an LLC registered in Delaware, is bankrolling the gaming push. Jerrels and Scott were also in paired up in 2006 to legalize video slot machines at the same Anacostia location, but that measure failed.
Scott has a checkered past when it comes to the gaming industry, though. He's been denied licenses in numerous states, and was slapped with a $600,000 fine for forging signatures in 2004.
Though Jerrels' and Scott's previous attempts failed, one asset for their campaign this time around might be the MGM National Harbor, which is scheduled to open in the second half of 2016. Seven miles due south of Anacostia, it could be a compelling selling point that as long as gaming is coming to the area anyway, it might make sense to keep those revenues within city limits.
But the cost of bringing gambling to the city doesn't, at the moment, have widespread support. Gambling the old-fashioned way has been illegal in the nation's capital for decades, and it doesn't appear that will be changing anytime soon.