Tobacco-Style Health Warnings on Florida Lottery Tickets Could Impact Multistate Game Participation
Posted on: June 14, 2019, 10:47h.
Last updated on: June 14, 2019, 10:47h.
A proposal in Florida to plaster prominent "health warnings" on lottery tickets could have the unintended consequence of freezing the Sunshine State out of multi-state games such as Powerball and Mega Millions, lottery officials said this week.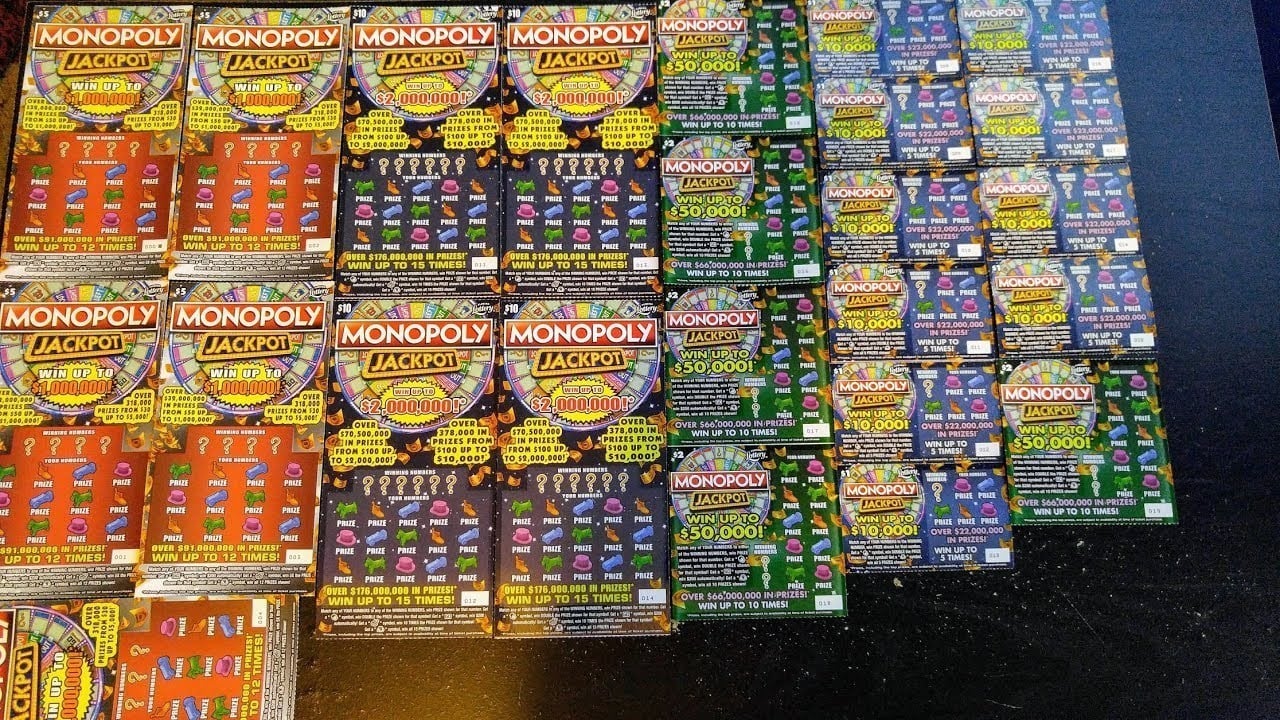 A bill approved by the legislature and currently wending its way to the desk of Republican Governor Ron DeSantis would require all lottery products sold in Florida to display the message "Warning: Lottery games may be addictive" on the front of tickets.
But speaking at a meeting of state economists on Wednesday, Florida Lottery Director of Product Shelly Gerteisen said that the bill could put hundreds of millions of dollars at risk. The proceeds from Florida Lottery sales – some $6 billion per year – go to funding education and scholarship programs in the state.
Not On-Brand
As reported by CBS Miami, Gerstein says that companies like the Multi State Lottery Association, which operates the truly big-jackpot draws like Mega Millions and Powerball, are opposed to the bill because they don't want their brands associated with such a negative message.
The same goes for TV companies that license scratch-off games like "The Price is Right" and "Wheel of Fortune" and the makers of the board games Monopoly and Scrabble.
And it's not just an image thing, there are also practical reasons for opposing the bill. Gerstein noted that the additional message would require printing larger tickets. This would be expensive and would potentially impact commercial relationships with retailers that provide vending machine games.
It could have been worse. An earlier version of the bill demanded that all tickets, in upper case: WARNING: PLAYING A LOTTERY GAME CONSTITUTES GAMBLING AND MAY LEAD TO ADDICTION AND/OR COMPULSIVE BEHAVIOR. THE CHANCES OF WINNING A BIG PRIZE ARE VERY LOW."
Losing the Powerball would cost the state $56.3 million alone, Gerstein said. Meanwhile, the Monopoly scratch-off game has raised $114 million so far this year.
Economists Not Buying It
But some of the economists present weren't swallowing the argument. Florida Politics reports that Chief legislative economist Amy Baker noted that people still buy cigarettes, despite the health warnings. She said she wasn't persuaded by the lottery's estimates.
"Nobody likes their business to be branded in a negative way, I get that," added José Diez-Arguelles, representing the Florida Senate.
But Arguelles argued that Florida was a major market to all these companies — the third biggest in the US — and they would not simply walk away. On the contrary, they would make huge efforts to comply with the new regulations.
The legislature passed the bill due to its concerns about gambling addiction, but it has not yet arrived on Gov. DeSantis desk. Once it does, the governor will have 15 days to enact it or veto it, or it will become law by default. DeSantis has expressed "concern" about the bill, which suggests a veto is certainly a possible outcome.
If enacted, Florida would be the only state to have tobacco-style warnings on its lottery products.
In 2017, DeSantis' predecessor, Gov. Rick Scott, vetoed a similar bill because he felt the lottery already supplied sufficient warnings on the backs of the tickets.
"This bill imposes burdensome regulations on the Lottery and its retail partners, and many of the notice provisions are duplicative of current Lottery initiatives," said Scott at the time.