Virginia Senator Doubles Down to Block Richmond Casino Vote Redo
Posted on: June 14, 2023, 08:08h.
Last updated on: June 14, 2023, 11:53h.
Virginia state Sen. Joe Morrissey (D-Richmond, Petersburg) isn't giving up his fight to prevent Richmond officials from reasking city residents to approve a more than half-billion dollar casino resort.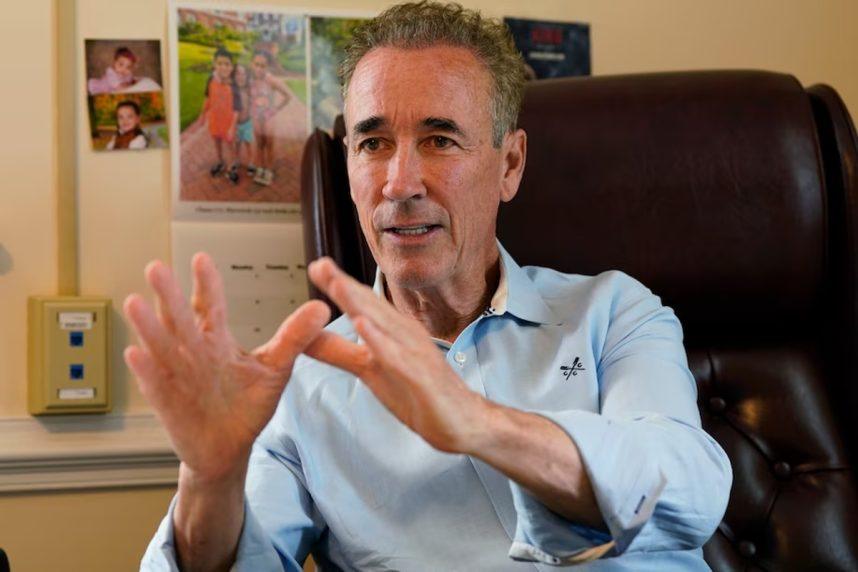 The Richmond City Council this week passed a measure by an 8-1 vote that designates an entity as the capital city's preferred casino developer and operator. That entity is controlled by Urban One, Inc., a Black-focused media conglomerate headquartered in Silver Spring, Md., and Churchill Downs. The ordinance allows RVA Entertainment Holdings, LLC, the combined partnership, to build a casino resort at 2001 Walmsley Boulevard and 4700 Trenton Avenue.
For the $562.5 million casino proposal to gain authorization, city voters must approve of the project through a ballot referendum. The Richmond City Council's Resolution 2023-R027 initiates the referendum for this November's election.
It's the council's wish to reask city residents about the casino plan targeting land adjacent to the Philip Morris tobacco plant along I-95 on the city's south side. During the November 2021 election, Richmonders narrowly rejected Urban One's pitch, One Casino + Resort, by a margin of 51%-49%.
Morrissey Plays Obstructionist
Supporters of a second referendum believe Urban One's pitch, which in 2021 included Peninsula Pacific Entertainment as its partner, failed to properly communicate the benefits the resort would bring to the city. Churchill Downs acquired most of Peninsula Pacific's assets last year for $2.5 billion.
I think it was miscommunication," said City Councilor Reva Trammell (D), whose district borders where the One Casino would be built. "We didn't give up. We're out there every day fighting for the casino."
Officials with Urban One and Churchill Downs say the casino would generate a $30 million annual tax benefit for Richmond and create thousands of new jobs. But Morrissey believes reasking Richmond voters about the same casino goes against the democratic process.
Morrissey wants to instead move Richmond's casino opportunity about 25 miles south to Petersburg, another city in his district.
Morrissey is a powerful Democrat who served in the House of Delegates from 2008 until 2015 before becoming a state senator in 2020. He was reelected to the General Assembly in November 2019 despite a slew of scandals, including his law license being revoked just a year prior on charges of misconduct. He's currently amid a nasty divorce, with his wife levying abuse allegations.
Though the 2020 law passed in Virginia that authorized one casino each for five economically struggling cities did not include Petersburg, Morrissey last year convinced the Virginia Joint Legislature Audit and Review Commission (JLARC) to complete a feasibility study on allowing a casino in the city. The JLARC review led to the General Assembly in 2022 including a budget provision that blocked Richmond from conducting a second casino referendum until the JLARC report was completed.
The study determined that casinos would be profitable in both Richmond and Petersburg, though each would generate considerably more revenue without the other. Officials with The Cordish Companies, which has pitched a casino plan for Petersburg, say the company is only interested if Richmond doesn't move forward with a gaming project.
Budget Impasse
Morrissey and his General Assembly colleagues will return to the Richmond capital later this month to finalize a state budget. The longtime lawmaker said after the Richmond City Council voted to move forward with the casino referendum that he will again seek to prevent the ballot question through a budget provision.
I will do what I can to make sure there's budget language that prohibits Richmond from getting a casino," Morrissey declared. "I'm disappointed that Richmond keeps going back, trying to get a referendum. It reminds me of the movie Groundhog Day." 
Richmond's 2021 casino vote was split among affluent and more impoverished neighborhoods. The vote north of the James River largely went against the casino, while voters on the south side more strongly supported the project.