Las Vegas Casinos Run Contests to Boost Worker Attendance During F1
Posted on: November 15, 2023, 04:16h.
Last updated on: November 16, 2023, 11:00h.
Several casino resort operators on the Las Vegas Strip have resorted to contests to entice their employees to work during this weekend's F1 Las Vegas Grand Prix, according to a new report from the Las Vegas Review-Journal. This strongly suggests a concern that regular paychecks won't be sufficient to guarantee 100% staffing at a time when it's never been more important to resort operators.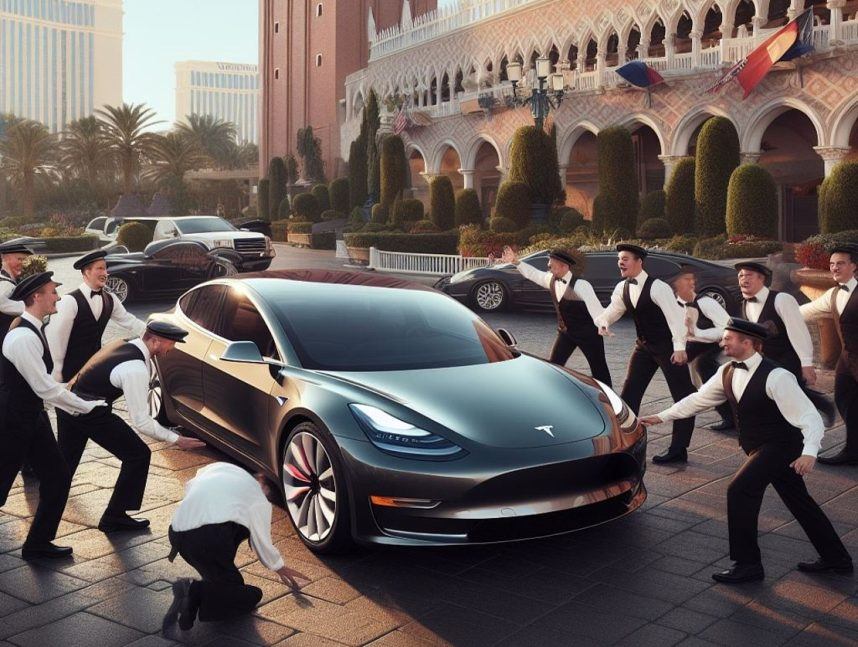 According to the newspaper, Caesars Entertainment, which operates nine Strip resorts, is offering tens of thousands in prizes, including spa and restaurant comps and a grand prize of a 2024 BMW X3, to workers who complete all their scheduled or on-call shifts during race week.
The program was outlined in an internal communications video that was posted to YouTube and later made private.
A 2024 BMW X3 costs about $50K. Just using the figure of the 10K hourly workers Caesars Entertainment employs in Las Vegas who are covered by the Culinary Union — though it employs many more than that — means offering the car as a prize costs the company the same amount of money as handing each hourly Culinary employee $5.
Race to the Finish
The Venetian's $250K "Race to the Finish" contest features cash prizes from $500 to $10K, and a grand prize of a new Tesla Model 3 or $25K cash, according to the R-J.
To qualify, hourly Venetian employees must work every scheduled or on-call shift between last Sunday night and Monday, November 20.
"It is incredibly important for us to show our gratitude and appreciation to our Team Members after a year of hard work, commitment, flexibility, and patience," a Venetian spokesperson said in a statement to the R-J.
We want the prizes and experiences for our Team Members to be over-the-top and reflect the same excitement that our guests will enjoy during this iconic week in Las Vegas. Our Team Members are the most integral part of showcasing this resort and this destination on the world's main stage, and we are incredibly proud of their resilience and determination to make this the most incredible event that Las Vegas has ever hosted."
Employees who work during race week are likely to face unpredictable and unprecedented problems with travel, parking, and demanding guests on a Las Vegas Strip that's closed to vehicular and pedestrian traffic.
Most Read