Vegas NFL Stadium Scores Touchdown, as Governor Sandoval Signs Funding Bill
Posted on: October 17, 2016, 01:00h.
Last updated on: October 17, 2016, 04:52h.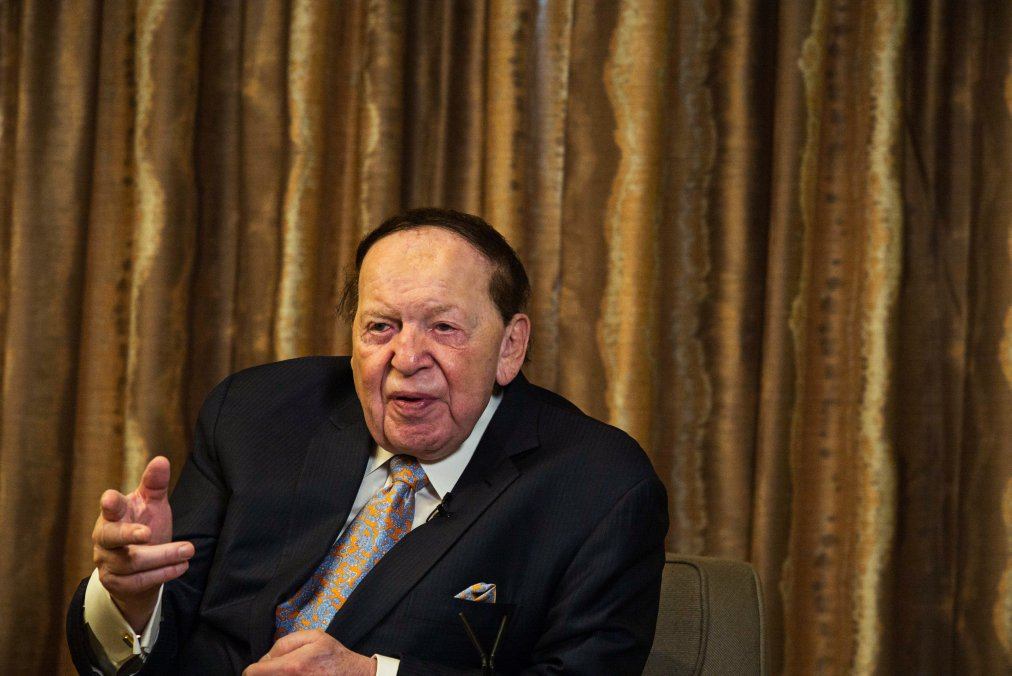 The Las Vegas NFL stadium project appears to be in a two-minute drill driving down the field, and there doesn't seem to be any defense capable of slowing down the movement to bring professional football to Sin City.
Funding for the 65,000-seat domed stadium scored its first major touchdown last Friday when the Nevada Legislature approved Senate Bill 1. The legislation package mandates a 0.88 hotel occupancy tax increase be placed on nightly stays in order to generate $750 million for the stadium.
With the Nevada Senate and Assembly's approval, the Vegas NFL movement kicked its extra point today when Governor Brian Sandoval (R) signed the bill into law.
"Nevada has a past unlike any other state, but it is the ability to write a new narrative and redefine our state's image that makes us so unique and so capable of innovating once again through the new Nevada," Sandoval said in a statement. "This is the beginning of the next chapter of southern Nevada's continued dominance in tourism, conventions and hospitality."
Billionaire Las Vegas Sands Chairman Sheldon Adelson and Oakland Raiders owner Mark Davis have been working for months to relocate the storied franchise to Nevada.
Pregame Kickoff
The $1.9 billion Vegas NFL stadium now has its funding lined up. Along with the $750 million in public capital, Davis has committed $500 million and Adelson will cover the remaining $650 million.
Casino colleagues Steve Wynn and MGM CEO Jim Murren have said Adelson's motivations are not financial gain, but personal legacy.
But before the first shovel of dirt will be moved, three-fourths of NFL team owners (24 of 32) must approve Davis' wishes to relocate. The NFL has opposed Las Vegas being home to a franchise for decades due to the city's widespread gambling and sports betting markets.
Today, the odds seem to be in favor of the league's ownership approving Davis' wishes.
"When I came into the league 23 years ago, I probably wouldn't have supported a team being in Las Vegas," New England Patriots owner Robert Kraft told the NFL Network. "I think the way things have evolved and the way things are at with the internet . . . I think this would be a positive move for the Raiders if they can't stay in their home territory."
Commissioner Roger Goodell, however, remains opposed. "I think we can do it in Oakland," Goodell explained.
Davis Honors Contract
NFL owners are in Houston, Texas, this week, the host city of this year's Super Bowl, for two days of meetings. There, Davis is expected to unofficially start soliciting votes for his Raiders move.
But regardless of whether he finds the necessary backing, Davis says his Raiders will play the next two seasons at the Oakland Coliseum in honor of the team's contract with the city.
"We want to bring a Super Bowl championship back to the Bay Area," Davis told ESPN this week.
That wouldn't be ideal for Vegas, as the franchise's brand could become damaged. With fans knowing Davis and the Raiders are going to abandon the city in two years, a "lame-duck" franchise could develop and impact the financial health of the organization.
Similar Guides On This Topic
Latest Casino Stocks:
Retrieving stocks data...
Retrieving stocks data...
Retrieving stocks data...
Retrieving stocks data...
Retrieving stocks data...