VEGAS MYTHS BUSTED: If Your ID is Expired, Your Jackpot is Forfeited
Posted on: October 23, 2023, 08:06h.
Last updated on: October 26, 2023, 11:44h.
Does an expired ID mean you can't cash in when you hit it big? Well, a viral TikTok video showing a woman standing on a casino floor screaming bloody murder last week brings up a common misconception.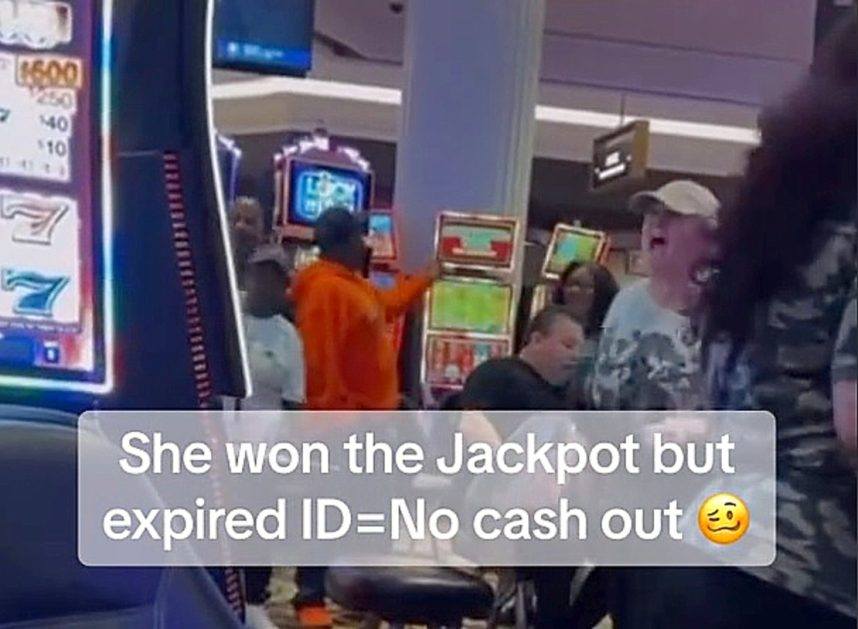 "Get me my money that I won!" she yells, pumping her fists and disturbing the players around her. Then, a dramatic voiceover worthy of the "in a world where" movie-trailer guy utters: "She won the jackpot, but expired ID equals no cash-out."
The video neglects to mention that the screaming woman didn't lose any money. She only allowed one more unscrupulous social media user to gain views with misinformation designed to enrage.
Based on the comments, that objective was achieved.
"The casino will REACH for ANY reason NOT to pay a winner!!!" wrote Chris P.
"They didn't care about her expired [ID] when she was putting the $ in and lost !?!?" added Dave.
Missed Information
If the winner of a jackpot can't produce a valid photo ID (an unexpired driver's license, other state-issued ID, or passport) and a Social Security/tax ID number, all U.S. casinos are required by federal law to store the winner's payout until some later date when they can produce them.
Both items are required of anyone winning $1,200 or more on a slot or other video machine or more than $10K in a table game. That's because those amounts of action trigger Uncle Sam to demand its piece, and strict rules are in place to ensure that it always gets it.
Non-U.S. residents also get taxed at a rate as high as 30%.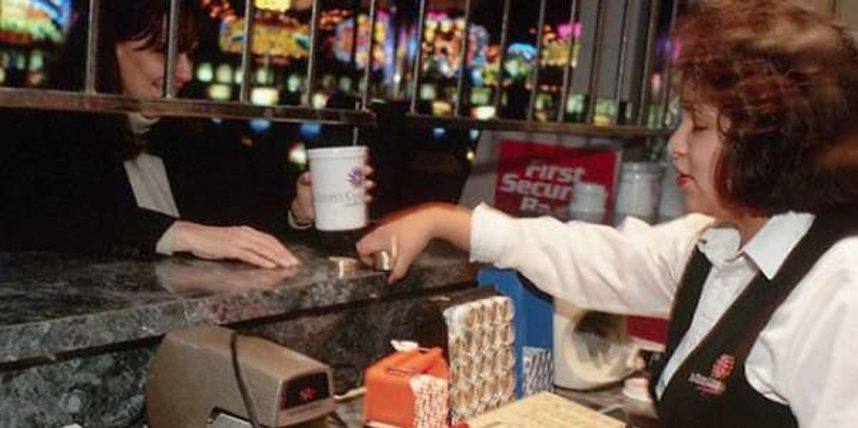 The rep will also usually photograph you to make sure that your friend with a valid ID doesn't try to turn the receipt in. (See the "Reasons Casinos Can Deny Payment" section below.)
If the screaming woman ever sufficiently calmed down, she would have been given a deadline to return to the casino with a copy of the claim form and a valid ID and Social Security/tax ID number. The minimum time varies among gambling jurisdictions but is always sufficient for most people to renew an expired ID or research a misplaced or forgotten Social Security number.

Usually, it's 90 days. But casinos can keep the unclaimed cash on hand for as long as they wish, and many do.
Our research revealed no single lawsuit, though many would likely have been filed if the time allotted was routinely insufficient.
Reasons Casinos Can Deny Payment
You're underage. The minimum age for gambling varies from state to state, but being underage always forfeits your jackpot and automatically renders it part of the casino's revenue. This rule has been challenged several times and always holds up.
Your name is in a deadbeat database. In Nevada, winning over $1,200 means your name will be run through a database of people who owe unpaid state fines, have outstanding restitution judgments against them, or owe child support in Nevada. If your name comes up, the casino must either hold your money until it hears back from the state or pay your jackpot directly to the state and let it determine where it goes. Although Nevada isn't one of the participating states in the Gambling Intercept Program, this federal/state/tribal initiative confiscates gambling winnings in most other states with legal gambling from anyone listed in that database who owes child support anywhere in the U.S.
You've enrolled in the self-exclusion list. This voluntary program, offered through states and tribes, helps addicts trying not to gamble by refusing to allow them into casinos. Enrollees in this typically last-ditch effort not only can't get gambling winnings paid out, they can also be trespassed and in the future, arrested for attempting to enter the same casino.
You claim someone else's winnings, or someone else claims yours. Only the rightful winner of a jackpot can collect it. This even includes taking a winning voucher abandoned by someone else in a slot machine. (In Nevada, NRS 465.070 states that it is unlawful "to claim, collect, or take — or attempt to claim, collect, or take — money or anything of value in or from a gambling game … without having made a wager.") Many gaming jurisdictions consider ID fraud either a misdemeanor or felony theft. And, since all jackpots over $1,200 are also verified by surveillance, this is a crime there is literally no chance of getting away with.
Machine malfunction. Though freakishly rare, sometimes a slot machine will show a jackpot win that never occurred. Manufacturers call this a "display error." One seen multiple times over the years has been the $42,949,672.96 win. That's because a line of code can, under the right conditions, trigger a "win" of 2 to the 32nd power, which is 42,949,672,96.
Despite what you see on TikTok, casinos never use unfair or illegal methods to relieve their customers of money because they would risk their operating licenses.
Besides, casino odds themselves accomplish this for them with spectacular efficiency.

Look for "Vegas Myths Busted" every Monday on Casino.org. Visit VegasMythsBusted.com to read previously busted Vegas myths. Got a suggestion for a Vegas myth that needs busting? Email corey@casino.org.