VEGAS MYTHS BUSTED: Buddy Hackett's 'Oral Contract'
Posted on: June 12, 2023, 08:04h.
Last updated on: October 28, 2023, 07:47h.
Plenty of wild stories about the comics who headlined Las Vegas in the '50s and '60s are true. Yet people still feel the need to make others up.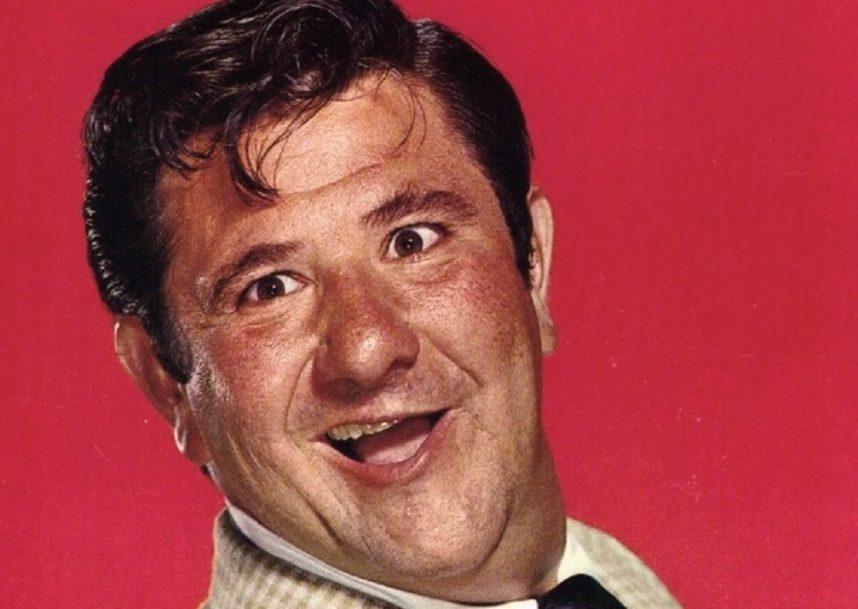 In 1968, for example, Shecky Greene drunk-drove his Oldsmobile into the fountains at Caesars Palace, making them almost as legendary as Evel Knievel did by failing to complete a motorcycle jump across them a year earlier.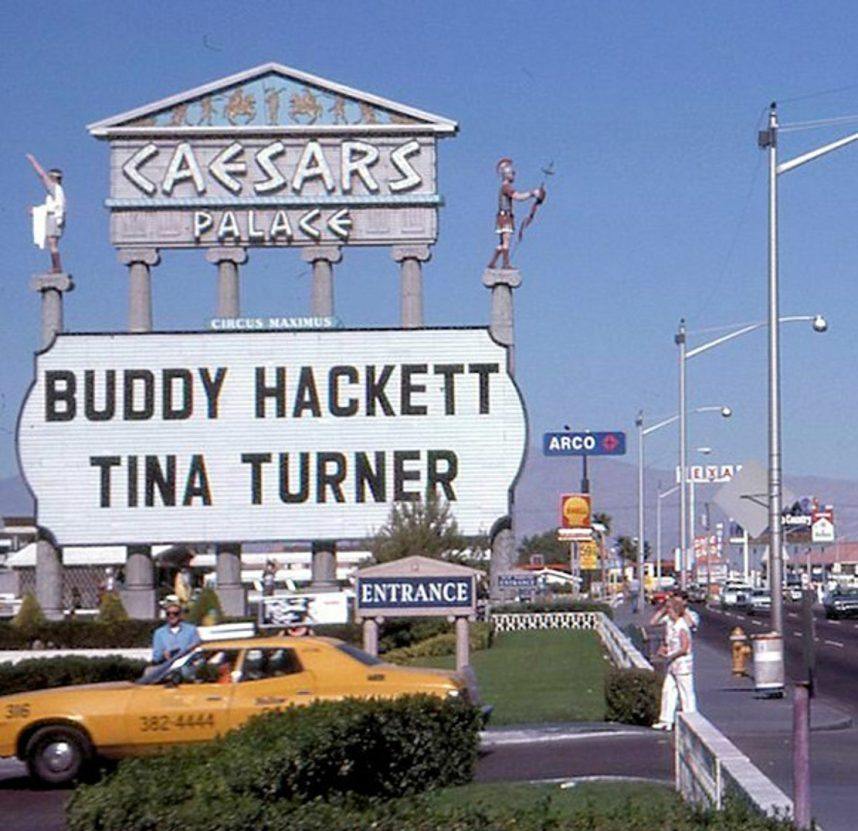 It was Greene's contemporary, Buddy Hackett who, in the retelling of the incident as part of his own standup act, added the part about Greene instructing the security guards who approached his car: "No spray wax!"
And it's Hackett who's the subject of today's completely untrue Las Vegas story. According to a website called trend-chaser.com, the rubbery-faced standup comic, who died at age 78 in 2003, had a clause inserted into his 1963 contract with the Tropicana casino hotel. It stipulated that "before and after the show, he could choose a casino showgirl of his choice to keep him company for 'gratification.'"
Another website, maintained by an author named Joe Oesterle, insists that the contract has been documented in at least one book, and at one time hung on the wall at Tropicana's old Casino Legends Hall of Fame museum.
"Forgive me if you now cannot shake the image of a fat, sweaty, post-gig Buddy Hackett, polyester trousers pulled low around his ankles, gargling down whiskey sours, while some unfortunate burlesque dancer/mother of two, kneels before the bloated, bug-eyed comic, inadvertently tickling his nose with her feathery headdress until he violently erupts in a state of short-lived ecstasy, and collapses on the filthy dressing room couch behind him," Oesterle writes.
Nope. And dude, you are not forgiven. Buddy doesn't deserve such a creepy, unfunny, false dig.
Everything in here is so wrong," Hackett's son, producer Sandy Hackett, told Casino.org. "There's nothing that even remotely resembles truth. And to put that in a contract? That's ridiculous. Who would put that in a contract? Even in those days, the mafia guys would never put that in a contract."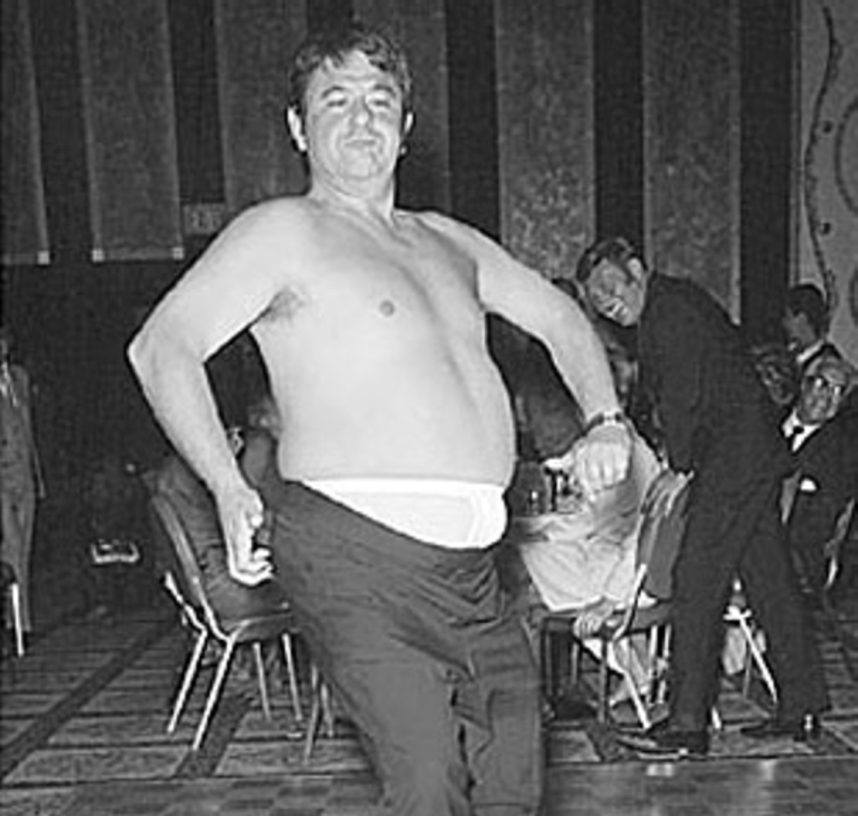 According to Sandy, there's "no need to make up outlandish things about my dad." He recalled one legendary story about a golf game in which Buddy's ball went into the course's swamp. After 25 minutes of looking for it, he emerged from the swamp stark naked and yelling, "Locusts are upon us!"
That game was played in the foursomes format, according to Sandy, meaning that his father pulled the gag strictly for the entertainment of three of his friends.
"Yet, over the years, hundreds of people have come up to me and claimed to have been part of that golf game," Sandy said.
Buddy repeated that stunt onstage at the Sahara one night, after a casino exec advised him to tone down his raunchy act because the resort's owner, real-estate tycoon Del Webb, and his wife would be in the audience that night.
True to his word, Hackett didn't tell a single dirty joke while standing there with a silver dollar covering his private parts.
Actually, that's another Buddy Hackett myth. It was published by the Las Vegas Sun in its Hackett obituary. Pete Barbuti, a close friend of Hackett's who claimed to be there that night, was the source.
"I love Pete, but this only happened one time," Sandy said, "and it was the opening of King's Castle in Lake Tahoe, which is now a Hyatt."
Which just goes to show how easily Las Vegas myths start and spread.
Not a Womanizer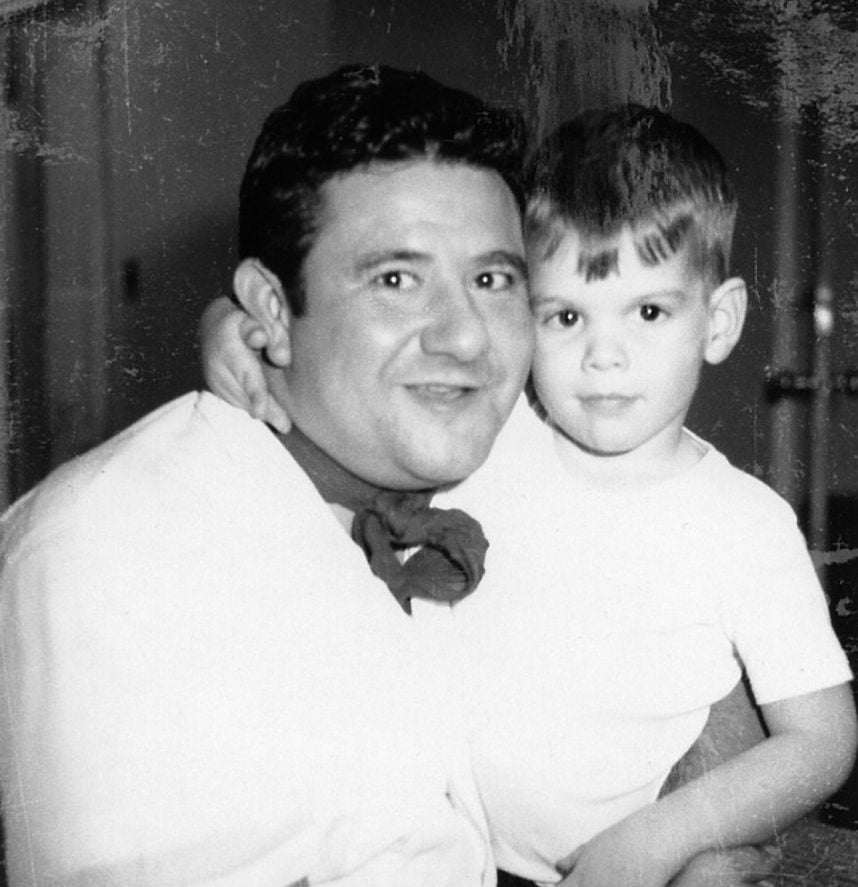 More to the point, Sandy said, inserting a sexist clause into his contract just wasn't something his father would have done.
"He respected women," Sandy said. "He was a decent guy, a real gentleman at heart. And he was happily married to my mother, Sherry, from 1955 until he died.
"And besides all that," Sandy added, "he did two shows a night, and after each show, he was exhausted!"
Look for "Vegas Myths Busted" every Monday on Casino.org. Click here to read previously busted Vegas myths. Got a suggestion for a Vegas myth that needs busting? Email corey@casino.org.