Vagos Gang Members Linked to 2011 Sparks Nugget Casino Shooting Now On Trial
Posted on: August 13, 2019, 08:36h.
Last updated on: August 13, 2019, 01:25h.
The trial for eight Vagos gang members accused of federal racketeering in connection with a lethal 2011 brawl with the Hells Angels at a Sparks, Nevada casino got underway Monday in Las Vegas.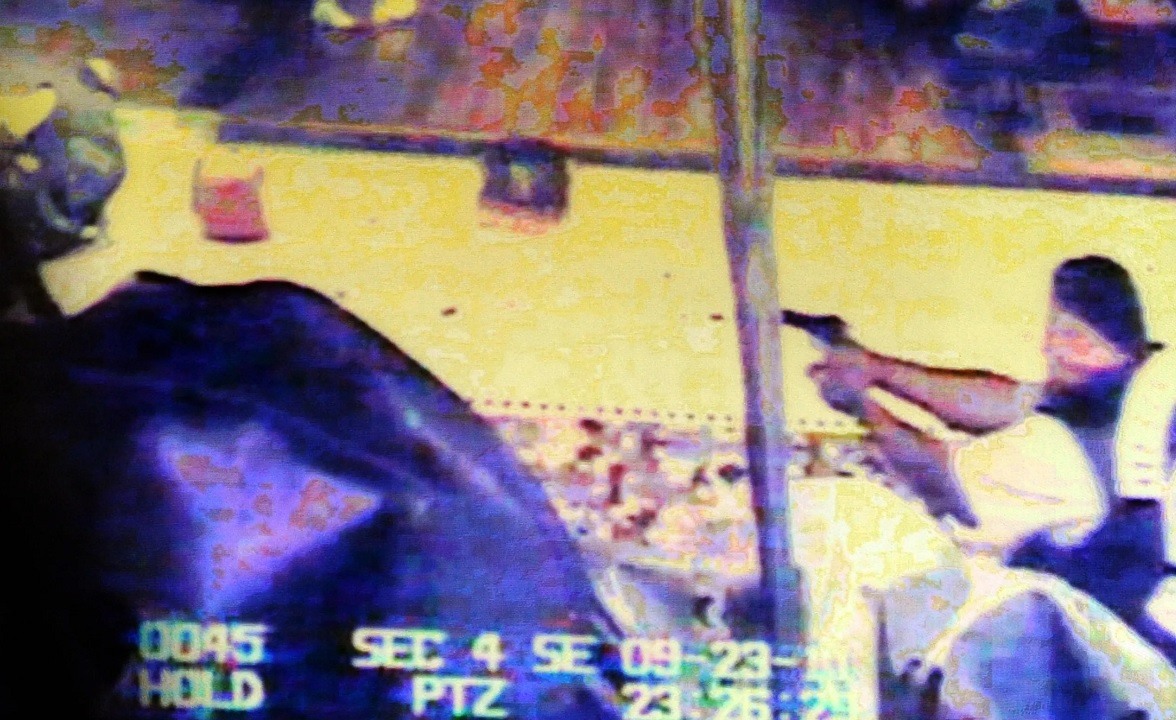 The shootout at the casino left one prominent Hells Angels member dead and raised questions on whether the gun battle was premeditated by the Vagos gang.
Among the accused Vagos members is Ernesto Gonzalez, who in 2013 was sentenced to life imprisonment for the murder of Hells Angel boss Jeffrey Pettigrew on the gaming floor of the Nugget Casino & Resort in Sparks, northwest Nevada.
Gonzalez caught a break on that sentence in 2015, when the Nevada Supreme Court overturned his conviction on the grounds that instructions to the jury had been improper. He was awaiting retrial when he was indicted by the feds with his fellow gang members on racketeering charges, and the state dropped its murder case.
Orchestrated Hit?
Prosecutors on Monday remained very much focused on the events of September 23, 2011 at the Nugget. They hoped to establish that the incident was more than just a biker gang riot, but an orchestrated hit, carried out by a criminal syndicate on a rival boss – a syndicate responsible for murder, kidnapping, robbery, extortion, drug trafficking, and witness intimidation.
Gonzalez has always insisted he shot Pettigrew, known as the "godfather of Hells Angels in San Jose, California," because he thought Pettigrew was going to kill his friend.
Surveillance footage from the incident initially showed Pettigrew talking, apparently amiably, with Vagos members at the bar. But suddenly, something made him throw a punch before pulling a handgun and pistol whipping a Vagos member with it.
At the same time, another Hells Angel also draws a handgun and shots ring out. Two Vagos members are wounded by bullets.
Pettigrew and another Hells Angel were stomping on a Vagos member with guns drawn at the time Gonzalez shot Pettigrew dead.
'Active Shooter' Situation
Prosecutor John Han told the court that Pettigrew's death had been ordered by Vagos international president Pastor Palafox following a series of violent confrontations between the two gangs in San Jose. Han said the group of Vagos members had formed a "gauntlet" to kill Pettigrew and had attacked when the opportunity presented itself.
But defense attorneys poured scorn on the claim. Michael Kennedy, representing Gonzalez, repeatedly described the incident as an "active shooter" situation.
Shooting to stop two active shooters is not murder," he told the jury, as reported by The Lompoc Record.
Another defense attorney, Mark Fleming, described the incident as "the justifiable defense of others," and added that being a Vagos member was "not a criminal act."
The defense also cautioned the jury to be wary of the testimony of Gary "Jabbers" Rudnick, a former Vagos chapter vice president turned federal informer. In the surveillance video, it is Rudnick who appears to initiate the fight with Pettigrew, and it was Rudnick's testimony on which Gonzalez was largely convicted in the original state trial.
In 2017, Rudnick recanted his testimony that there had been a pre-planned conspiracy to kill Pettigrew. Now, he's changed his mind again.
In a final twist, it was Rudnick's life Gonzalez claims he was trying to save when he shot Pettigrew.
The trial is expected to last at least to November.
Similar Guides On This Topic