US Sportsbooks Take $9B in Wagers in First Year Following SCOTUS Ruling
Posted on: June 13, 2019, 09:41h.
Last updated on: June 13, 2019, 09:41h.
Legal sportsbooks in the United States printed more than $9 billion worth of sports betting ticket slips in the first year following the historic Supreme Court decision.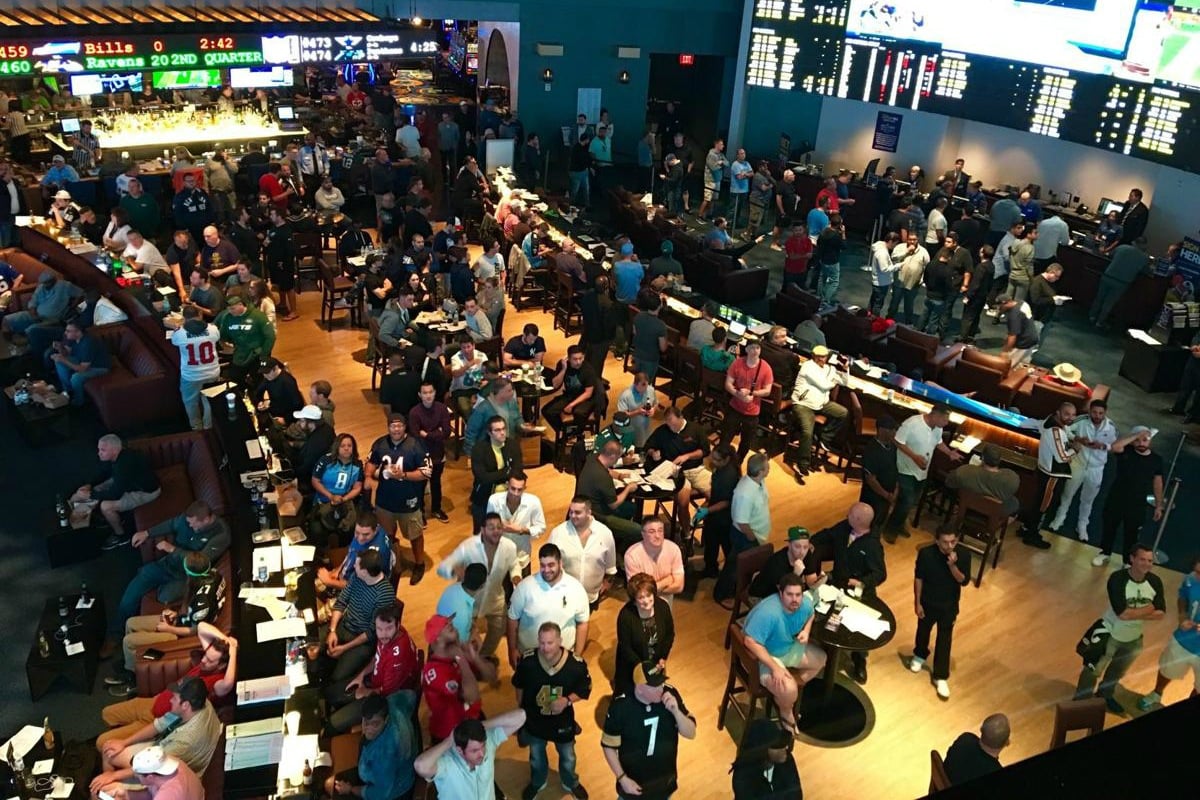 It was May 2018 that the Supreme Court ruled 6-3 that the longstanding federal ban on sports betting known as the Professional and Amateur Sports Protection Act (PASPA) violated anti-commandeering interpretations of the Constitution's Tenth Amendment. States wasted little time in setting their own regulatory conditions to govern the betting activity, and gamblers have been eager to put their money down since.
The Associated Press compiled available financial statistics on the legal sportsbooks, and concluded that around $9 billion in bets have been wagered during the first year. It's important to note that the number is handle (total bets placed before winnings paid out) – not net win.
The total number is probably closer to $10 billion but most states have not yet reported their May numbers," AP writer Wayne Parry stated.
Legal sports betting is operational in Delaware, New Jersey, West Virginia, Pennsylvania, Rhode Island, Mississippi, New Mexico, and of course Nevada. Gross gaming revenue (GGR) from sports betting in New Mexico isn't made public, as the state's casinos are operated by its Native American tribes.
Revenue Asset
The liberalization of sports betting on the federal level has provided a substantial new revenue stream for casinos. And in certain markets, it's playing a critical role to the health of the gaming industry.
Atlantic City saw five casinos close between 2014 and 2016. Two reopened last year, creating an intense battle for market share. Sports betting – legal both in-person and online – has flushed the industry with more gaming dollars.
Year to date, the casinos and two horse racetrack sportsbooks have won almost $100 million from their sports betting operations.
"The first year in New Jersey has been spectacular," DraftKings bookmaker Johnny Avello said of the Garden State's performance. "The future is mind-blowing, and with eight states active and an additional seven authorized to offer sports wagering in 2019, DraftKings is positioned to capitalize on these and subsequent markets."
Leagues Embrace Gambling
The American Gaming Association said in its annual "State of the States 2019: The AGA Survey of the Commercial Casino Industry" that revenue from sports betting grew to $430.2 million in 2018, up $168.9 million from the prior year.
One of the more notable trends following the Supreme Court decision was the shift in position of professional sports leagues, many of which had long opposed legalized sports betting," the AGA report explained.
Each of the "big four" pro sports leagues – the NFL, MLB, NBA, and NHL – have reached partnerships with gaming industry companies. They vary from marketing and promotion pacts, to regulatory monitoring services to oversee and detect suspicious sports betting patterns.
Nevada remains the top sports betting market, and the expansion of sportsbooks into new states hasn't negatively impacted operations. Over the last 12 months, Silver State oddsmakers have won $319.6 million on a 6.12 percent win rate. That's a 23 percent year-over-year gain.