UNLV Presidential Debate Costs Double, Rise to $8 Million for Las Vegas Third Round
Posted on: October 1, 2016, 10:00h.
Last updated on: September 30, 2016, 12:22h.
The UNLV presidential debate in Las Vegas on October 19 is now expected to cost $8 million, double the initial price tag city officials expected.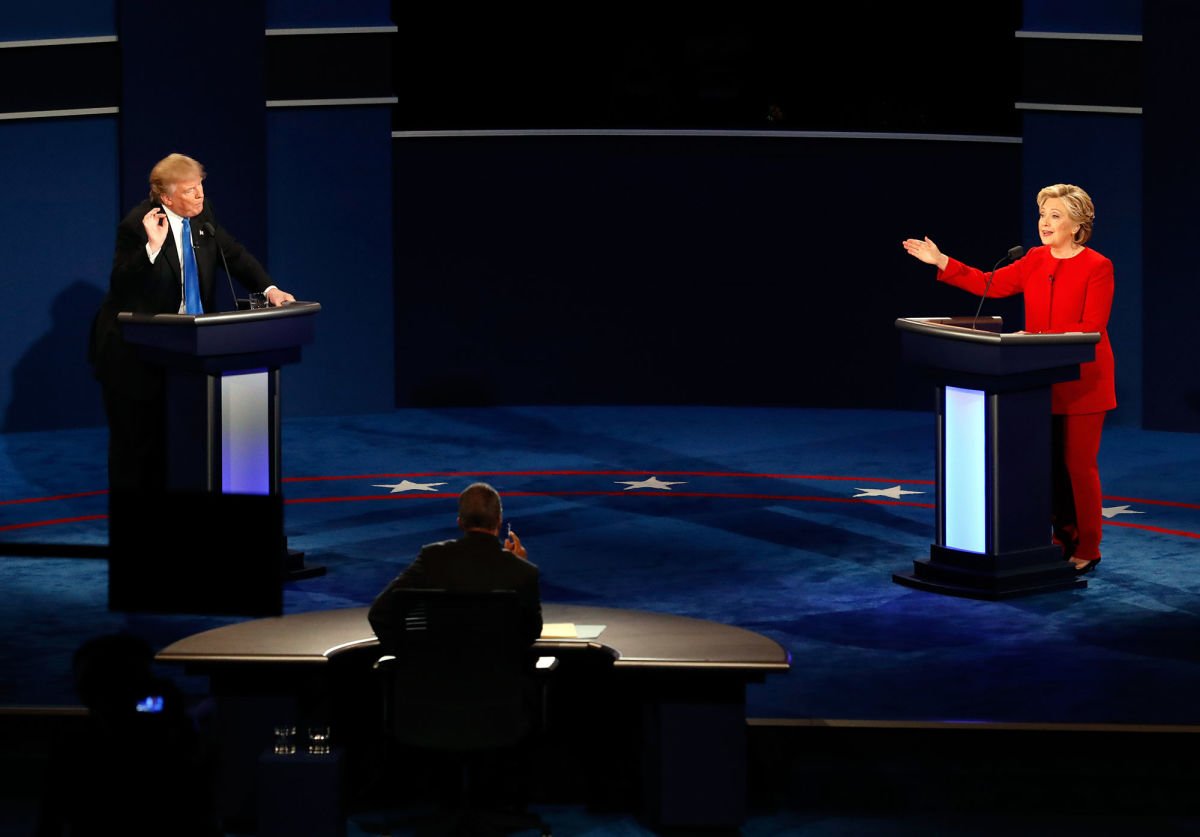 In September of 2015, the Las Vegas Convention and Visitors Authority (LVCVA) approved $4 million in city funding to UNLV to host the third and final scheduled presidential debate. But now with less than three weeks before the candidates arrive in Sin City, the debate needs more operating cash.
The LVCVA voted this week to allocate an additional $4 million to the university, but the $4 million will be repaid by UNLV. The LVCVA approving the measure allows contracts and work orders to continue uninterrupted.
The primetime debate will take place in UNLV's Thomas & Mack Center, with Fox News' Chris Wallace serving as moderator. It will be the first presidential debate to be held in Nevada.
Expenditures for Exposure
The city and UNLV will split the $8 million bill down the middle, but both parties agree they're receiving a substantial return on their investments.
According to R&R Partners, a Vegas-based advertising, marketing, and public relations firmthat has handled LVCVA marketing for decades, the debate lead-up has already generated $85 million in publicity and media coverage. R&R is famous for developing the "What Happens Here, Stays Here," now-iconic Vegas slogan.
UNLV President Len Jessup said his university hasn't received so much press since the university's men's basketball team won the 1990 NCAA Division I National Championship.
"Presidential debates bring a unique energy, and the national spotlight, to a campus and enrich the education of students," Jessup explained last year. "UNLV has one of the most diverse student bodies in the country and is an ideal venue for the candidates to debate issues that will affect our students, our community, our state and our nation."
Las Vegas, of course, creates plenty of its own publicity. But with up to 7,000 media personnel expected to descend on Sin City for the debate, the event will create substantial midweek revenue for hotels, restaurants, and other businesses. And a few headaches as well.
The Commission on Presidential Debates (CPD), a nonpartisan, nonprofit organization, oversees all presidential debates, including the one vice presidential contest. And they are all held at universities.  In a late-breaking admission on Friday, the CPD admitted that Donald Trump was given a faulty microphone during the first debate.
Circus Comes to Town
Not only is Las Vegas hosting the final presidential debate before voters cast their ballots, but for one night, the city is getting perhaps the greatest show on Earth, or at least on TV.
An estimated 84 million viewers watched the first showdown between Republican candidate Trump and Democratic nominee Hillary Clinton. While those numbers aren't expected to be reached in the second and third presidential debates, tens of millions of American households will be tuned in to see what transpires in Las Vegas.
And on October 19, what happens in Vegas, very definitely won't stay in Vegas.