Universal Entertainment Profits Surge to $1.5B Due to Wynn Resorts Settlement
Posted on: February 18, 2019, 09:38h.
Last updated on: February 18, 2019, 10:22h.
Japanese gaming company Universal Entertainment said net revenues totaled just shy of $1.5 billion last year, with the strong fiscal report largely coming as a result of reaching a settlement with Wynn Resorts.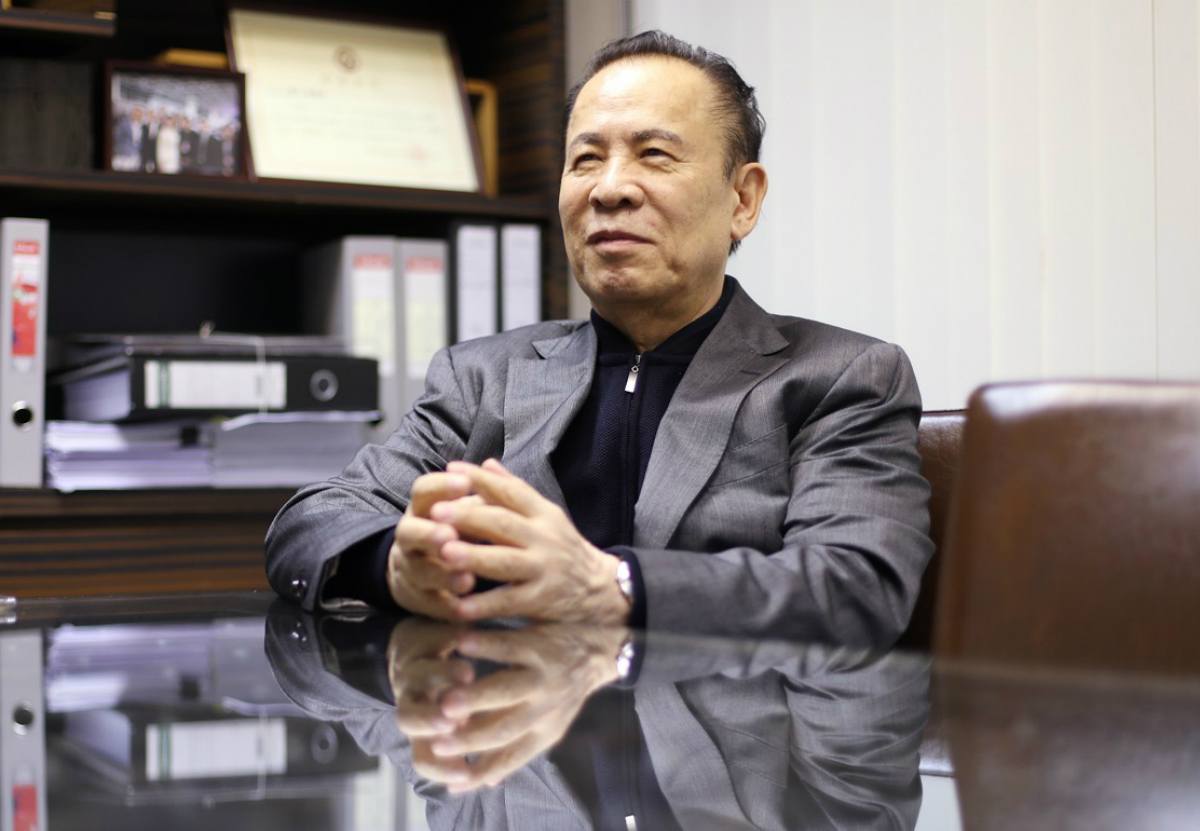 Traded on the Tokyo Stock Exchange, Universal said net profits totaled JPY 161.17 billion ($1.46 billion) in 2018. The company had lost $120 million in the prior year.
The profit surge stems from the settlement reached with Wynn Resorts in March 2018 that saw the US casino operator agree to pay Universal $2.4 billion. The resolution ends a scandal that began in 2012 when Wynn Resorts forced the Japanese pachinko machine manufacturer to sell its 20 percent stake in the Las Vegas casino group.
In 2012, Wynn Resorts began legal proceedings against Universal founder Kazuo Okada on allegations that the billionaire bribed officials in the Philippines to gain approval to build Okada Manila, an integrated casino resort in the capital's Entertainment City. Fellow billionaire Steve Wynn was considering building the property with Okada, but had backed out.
Wynn Resorts subsequently forced Universal Entertainment to redeem its 20 percent stake. Steve Wynn said Okada put his gaming licenses at risk by making alleged illicit payments to Filipino regulators.
Okada was removed from Universal in 2017 after company officials accused him of misappropriating $20 million.
Okada Manila Struggles
Universal Entertainment's sole casino resort continues to underperform. Okada Manila generated an operating loss of more than $56.1 million in 2018.
In December, Universal officials said in a securities filing, "The company's casino resort business has been steadily increasing revenue and profit, but its results still fell below target." However, there is some good news.
Earlier this month, Okada Manila said gross gaming revenue (GGR) more than doubled in January 2019 compared with the previous year. Universal explained the surge was "primarily due to higher win rates in VIP and mass table games." The casino, which offers 300 slots and 500 table games, won $522 million in 2018.
Okada Manilla is targeting China to increase traffic and operating revenues at the resort. Though marketing gambling trips to Chinese citizens is prohibited in the People's Republic, the arrangement Okada reached with the country allows the resort to advertise "sightseeing tour packages."
Scandalous Operations
Wynn Resorts settling with Universal rids itself of one dark cloud hanging over the company. A much larger one remains.
CEO Matt Maddox and the casino operator's board continue to navigate lawsuits and investigations into its company more than a year after the numerous sexual misconduct allegations against Steve Wynn came to light.
The Massachusetts Gaming Commission will soon decide whether executives withheld knowledge of the allegations during its bidding process for the Boston-area casino license in 2013. The Nevada Gaming Control Board concluded in its own probe that on at least seven occasions, Wynn Resorts managers and/or executives were notified that the billionaire was allegedly acting inappropriately with female staffers.