Unite Here Local 26 Union Reaches Tentative Deal with Rhode Island Casino
Posted on: June 12, 2017, 02:00h.
Last updated on: June 12, 2017, 01:53h.
Unite Here, a powerful nationwide labor union headquartered in New York City, has reached a tentative deal with the Twin River Casino in Rhode Island over a new healthcare benefits plan.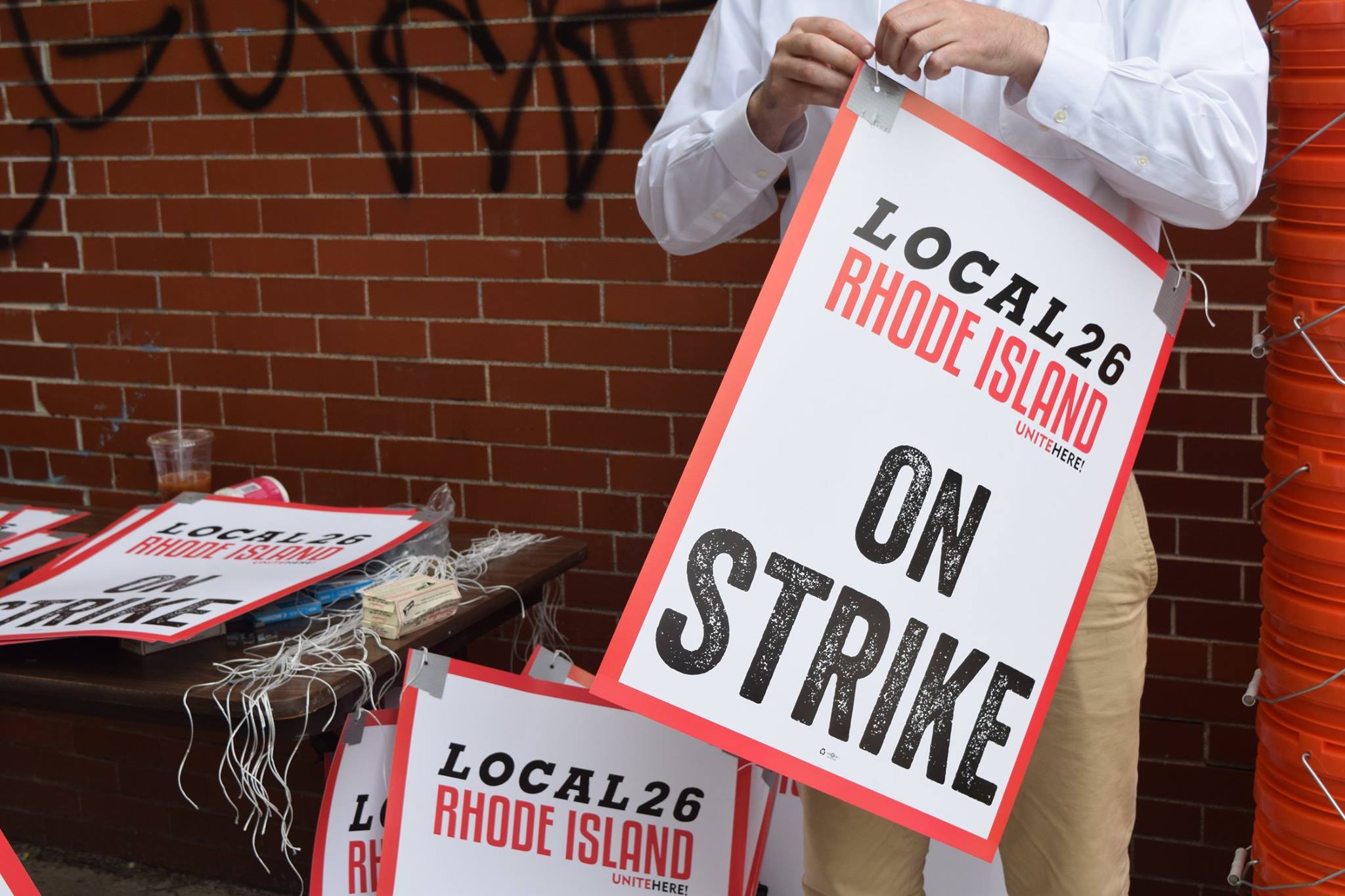 The Unite Here Local 26 chapter in Rhode Island that represents union members working in the hotel, food service, laundry, and casino gaming industries, was threatening to strike at Twin River after the casino's parent company reduced benefits for its service employees.
The labor union gave the casino a Friday morning at 4 am deadline to reach a new contract, or else its members would walk off the job.
Just minutes after workers began picketing outside the Lincoln, Rhode Island, casino, negotiators from both sides announced a tentative agreement.
"Twin River Management Group and Unite Here Local 26, the union which represents food and beverage personnel at Twin River Casino, are pleased to announce a settlement agreement," the union and casino said in a joint release posted to social media channels. "All employees will return to work and focus on providing an outstanding entertainment and gaming experience for our guests."
Crisis Averted
Details of the new deal were not disclosed, but Local 26 leaders said recent cuts to their members' healthcare was costing them each hundreds of dollars per pay period. Earlier reports suggested that Twin River Management reduced medical coverage by 20 percent for its employees.
Rising healthcare costs have impacted just about every American in recent years. Speculation surrounding the fate of the Affordable Care Act, aka Obamacare, has resulted in wildly fluctuating costs, and employers have often tried to pass those mounting expenditures onto workers in an effort to remain profitable.
Twin River, however, is having no difficulty in growing earnings.
"Twin River has seen its share of gaming revenues more than double in the last seven years," Unite Here Local 26 VP Jenna Karlin stated in late May. "Meanwhile, Twin River Casino cut its employees' healthcare coverage."
It's unclear if the management group agreed to restore benefits to previous tiers, or if the two sides met somewhere in the middle.
Casino & Union Remain United
When the members of Unite Here Local 26 voted overwhelmingly in favor of a two-day strike, Twin River's first reaction seemed to hint that it wasn't willing to compromise. A spokesperson for the company said business would continue as normal, and even advertised through the media that the gambling venue has immediate openings featuring "competitive wages and benefits."
But as the union's declared deadline approached and employees began walking off the job, the casino was apparently more ready to talk. One likely motive was Twin River's 135-room hotel project currently under construction.
Teamsters Local 251, which broke ground on the $25 million building just last week, was threatening to join Unite Here should the casino refuse to hold a collective bargaining process.
Twin River is also building a casino in Tiverton. Rhode Island voters approved a ballot referendum to expand gambling last November, in an effort to keep gaming tax dollars in-state instead of flowing to Massachusetts' Plainridge Park Casino, and forthcoming MGM Springfield and Wynn Boston Harbor.
Latest Casino Stocks:
Retrieving stocks data...
Retrieving stocks data...
Retrieving stocks data...
Retrieving stocks data...
Retrieving stocks data...