UK Online Gambling Operators Could be in Violation of Consumer Law, Says Competitions Watchdog
Posted on: June 23, 2017, 03:00h.
Last updated on: June 23, 2017, 12:21h.
 The UK's online gambling sector is bracing itself for a regulatory clampdown, after a probe by the competitions watchdog found many operators to be in possible breach of consumer law.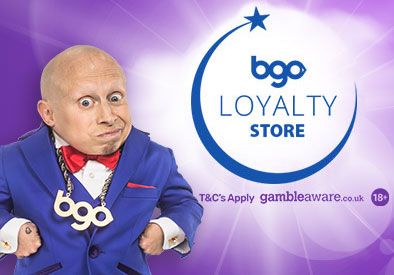 The Competition and Markets Authority (CMA), which has been conducting an investigation in conjunction with the UK Gambling Commission since last October, criticized operators for their deceptive bonuses and promotions, and for deliberately making withdrawals difficult.
The authority declined to name any specific companies, but said it planned to take legal action against "a number of firms" and would use all its powers to put a stop to legal activities.    
Loaded Dice
"We know online gambling is always going to be risky, but firms must also play fair," said Nisha Arora, the CMA senior director for consumer enforcement. "People should get the deal they're expecting if they sign up to a promotion, and be able to walk away with their money when they want to.
"Sadly, we have heard this isn't always the case. New customers are being enticed by tempting promotions only to find the dice are loaded against them. And players can find a whole host of hurdles in their way when they want to withdraw their money."
Sign-up promotions are a crucial customer acquisition channel for the industry. Typically they will offer to match or multiply a first-time deposit up to a certain threshold, but the offer often comes with hidden wagering requirements, or "play-through rates," buried in the small print.
The CMA found that some customers "might have to play hundreds of times before they are allowed to withdraw any money," denying them the right to quit while they're ahead.
The CMA also questioned whether some companies are using genuine regulatory compliance protocols, such as anti-money laundering and fraud checks, dishonestly, as a pretext for deliberately delaying withdrawal payments.
Licenses in Jeopardy
In May, BGO Entertainment became the first online gambling company to be punished under the UK Gambling Commission's new social responsibility code due to "misleading advertising on its own and its affiliates' websites." It was fined £300,000.
The new measures, introduced in 2015, make it a requirement for licensees to "state significant limitations and qualifications" when it comes to their promotions.
The Gambling Commission chief executive, Sarah Harrison, said this week that online gambling companies found to be breaking the rules could ultimately lose their licenses.
"The gambling industry should be under no illusion that if they don't comply with consumer law, we will see this as a breach of their operating license, and take decisive action," she said.