UK National Lottery Won't Pay £4 Million to Petty Criminals Who May Have Bought Ticket with Stolen Bank Card
Posted on: April 28, 2019, 01:00h.
Last updated on: April 27, 2019, 05:15h.
Two career criminals from Bolton, northwest England, recovered from a four-day champagne and cocktail bender on Thursday to learn they may not receive the £4 million ($5.2 million) they thought they'd won on a National Lottery scratch-off card after all.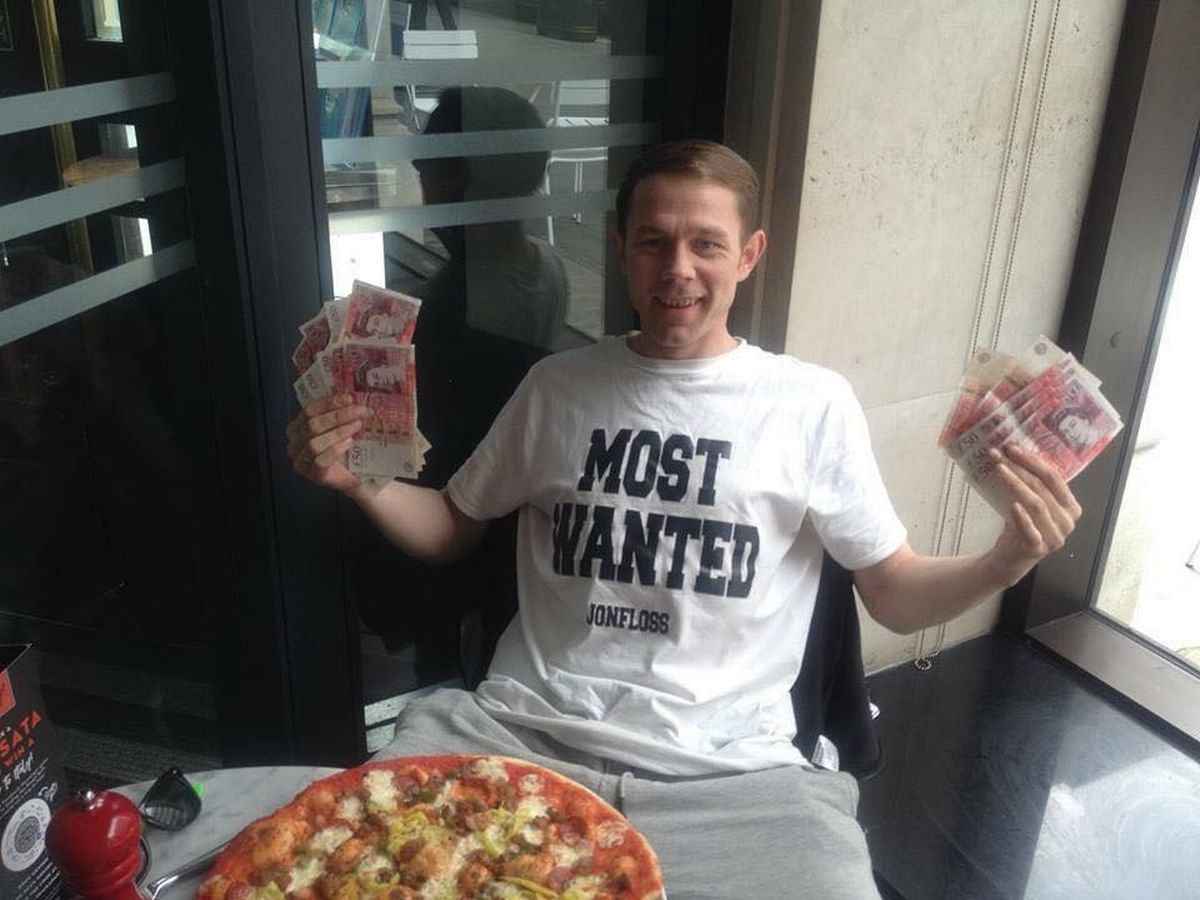 National Lottery provider Camelot is currently investigating whether the ticket in question, purchased Monday, was acquired using a stolen bank card.
Camelot's suspicion was aroused by the fact that neither of the winners — two friends Mark Goodram, 36, and Jon-Ross Watson, 31 – own a bank account.
When asked whose card they had used to buy the ticket, Goodram and Watson explained it belonged to their friend "John," to whom they had given cash to buy the £10 ticket on his card on their behalf.
"John" has yet to come forward to corroborate the pair's version of events, although as they explained to The Sun, he couldn't get in contact because he has "gone up North."
Bolton's Most Wanted
Camelot's suspicions deepened when it learned of the pair's criminal history.
Goodram has 22 convictions for 45 criminal offences. According to the Bolton News, in whose pages he features regularly — especially in its popular "Bolton's Most Wanted" section – he was released from prison on police license just weeks before the win, having served time for burglarizing a gas station in November.
He stole $8,000 from the business, including a charity box containing collections for the local hospice.
Watson also has burglary convictions and has vied with his friend for space among "Bolton's Most Wanted" on several occasions.
I'm off to see the Queen. This is brilliant. I deserved a bit of a break," claimed Goodram. "I can't wait to spend the lot. I'm going to buy luxury properties and look after myself."
Since Monday, Goodram and Watson appear not to have been looking after themselves too well at all and have been snapping each other bingeing on margaritas and posing with various jeroboams and methuselahs of champagne.
"This win's unbelievable but we deserve the money fair and square. We were screaming in the street," explained Watson.
Lotto Louts
Camelot told media it was unable to confirm or deny any rumors surrounding its winners because UK winners have a right to anonymity unless they waive those rights, unlike most US states where the reverse is true.
"Should there be any doubt surrounding the validity of a claim, we would undertake a thorough investigation to ensure we pay out the rightful ticketholder," the company said.
If Goodram and Watson ever receive their windfall, they will not be the most notorious petty criminals to win the lottery. That crown goes to "Lotto Lout" Michael Carrol who became a tabloid sensation after winning £9 million – at the time worth about $15 million – in 2002.
Carroll collected his prize wearing a court-ordered electronic tag and proceeded to spend most of his fortune on crack, prostitutes, and antisocial parties, all washed down with two bottles of vodka a day.
The rest, he squandered.
Similar Guides On This Topic