UK National Lottery Raising Minimum Playing Age to 18, Operator Fine with Change
Posted on: August 17, 2020, 02:20h.
Last updated on: August 18, 2020, 08:57h.
The National Lottery in the United Kingdom will change its minimum playing age from 16 to 18. The regulatory adjustment is part of a national effort to curb problem gambling.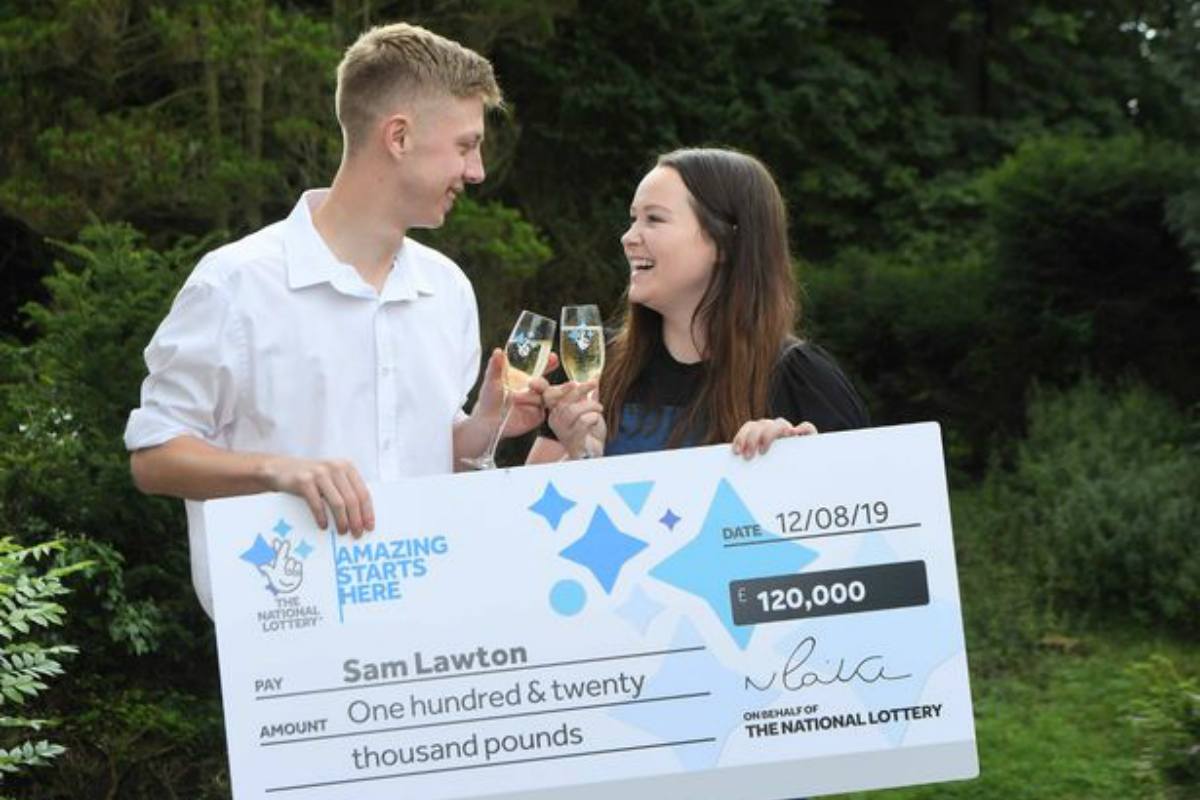 In July, a group of parliament lawmakers called on the National Lottery to raise its minimum playing age to gamble on scratch-off cards and online instant win games.
Labour MP Carolyn Harris, chair of the Gambling Related Harm All-Party Parliamentary Group, said lotteries are in direct competition with mainstream gambling companies but have an advantage in being able to recruit players as young as 16.
That's two years before they're legally permitted to gamble in other ways. The minimum age for someone in the UK to access a casino, gamble online, or make a bet in a High Street shop is 18.
That will become the same age necessary to play the National Lottery in the coming years.
However, the age change isn't expected to be enforced by the UK Gambling Commission (UKGC) until 2023, which coincides with when the lottery license comes up for renewal. The new age requirement will be part of the new lottery contract, says the UKGC.
Widespread Support
Adjusting who can play the National Lottery to 18 years or older has the backing of numerous parties. Harris said in July that the change was "a matter of urgency." Many agreed.
"We welcome the news that the government is likely to increase the age limit for Lottery products to 18, as our research has demonstrated a statistically robust link between legal youth gambling and adult gambling problems," said Dr. Steve Sharman, a research fellow at the School of Psychology, University of East London.
"This move represents a small but significant step in the right direction of protecting children from gambling harm," Sharman added.
The younger you start gambling, the more likely you are to fall into addiction. All gambling should be restricted to 18 and over," added Matt Zarb-Cousin of Clean Up Gambling, an organization that wants stricter controls on gambling.
The age increase additionally has the support from the Camelot Group, the National Lottery operator whose license is set to expire in 2023. "For 25 years, the age has been 16, so it is probably a good time to look at it," stated Camelot CEO Nigel Railton.
Teen Gambling
Statistics from a 2018 UKGC report titled Young People & Gambling unveiled many startling data points.
According to the research, 14 percent of 11 to 16-year-old residents gamble each week, a higher rate than those who admitted to regularly drinking alcohol, smoking cigarettes, and taking illegal drugs. Over the past 12 months, 39 percent of the 11- to 16-year-olds said they had spent their own money on gambling.
Sixty-six percent of young people not legally able to gamble or participate in the National Lottery said they are accustomed to seeing gambling advertisements on television. The study also found that 1.7 percent of all 11- to 16-year-olds meet the classifications to be considered problem gamblers, and 2.2 percent are "at-risk."
Similar Guides On This Topic