UK Government Launches Review that Could Shake Up Betting Industry
Posted on: October 25, 2016, 03:00h.
Last updated on: October 25, 2016, 11:35h.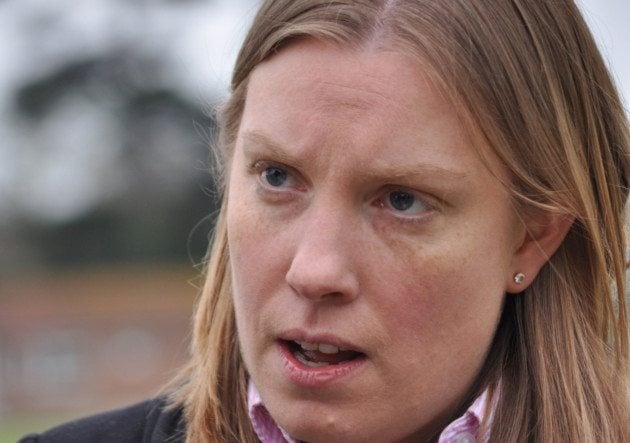 The UK government, as promised, launched its review into the country's betting industry this week, as it puts fixed-odds betting terminals (FOBTs) and gambling advertising on TV and social media under the microscope.
Minister for the Department of Culture, Media and Sport (DCMS) Tracey Crouch said that the review would seek to strike the right balance between "allowing the industry to contribute to the economy and enabling people to bet responsibly whilst ensuring consumers and communities are protected."
The DCMS will seek evidence on the social impact the controversial FOBT machines in local communities, and will in particular look at whether the stakes available are too high.
It will also analyze measures to protect against problem gambling and whether regulations are sufficient to safeguard children and vulnerable people.
Industry under Fire
But the industry is nervous about a possible shake-up of what has become, in recent years, the world's biggest regulated betting market.
The Association of British Bookmakers has urged that the review must be "evidence-based and not unfairly penalize the majority who gamble responsibly and enjoy their leisure pursuit".
It has also noted that FOBT's have been in use for around 15 years and yet problem gambling levels have remained stable, and are, in fact, lower than in many countries around the world.
The betting industry has been beset by hostile media campaigns raging against FOBTs, on which it is possible to bet £100 ($122) every 20 seconds, as well as the proliferation of sports betting advertising around big sports events.
Just last week, it was reported that Competition and Markets Authority (CMA) had opened an investigation into whether online betting companies were breaching UK consumer protection rules after some consumers raised complaints about bets being cancelled, odds being altered after bets have been accepted and "misleading sign-up promotions."
"Government Has Woken Up"
The gambling industry emphasizes that, according to the government's own figures, it employs around 100,000 people in the UK and contributed more than £10 billion ($12.1 billion) to the economy last year.
But Labour's culture spokesman Tom Watson, welcomed the review. He told the BBC that the the government has finally "woken up" to the fact that it has not "done enough to curtail the proliferation of FOBTs, which are now a blight on many of our high streets."
"They can cause real and lasting damage to gamblers and they have become a huge problem for communities that are often struggling to cope with under-investment and high unemployment," he said.
One unnamed senior politician recently told the Times newspaper that the "the gambling industry's luck has run out."