UK Councils in Revolt over "Crack Cocaine" FOBTs
Posted on: December 1, 2014, 12:00h.
Last updated on: January 12, 2023, 11:39h.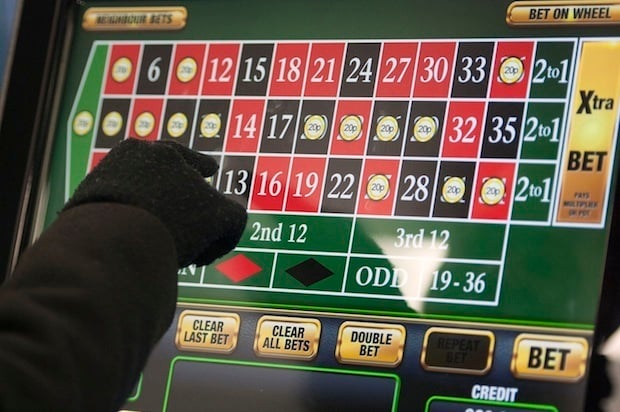 A coalition of local government councils in the UK is waging war against the country's high street bookmakers and the central government's policy on fixed odds betting terminals (FOBT). The controversial machines, which have been dubbed "the crack cocaine of the high street" by the media, allow customers to wager up to £100 ($157) a spin on fixed odds games, most commonly roulette.
But now an alliance of 80 councils from across the country, led by Newham Council in London's East End, is pushing to have the maximum stake reduced to £2 ($3.15) per spin, arguing that the machines have spawned an increase in gambling addiction and crime on Britain's high streets since their introduction in 2005. The councils are exercising their rights in accordance with the Sustainable Communities Act, which permits councils and communities to lobby central government and suggest solutions to local problems.
Exploiting the Poor
Manchester Councillor Kevin Peel, whose council forms part of the coalition, told the Independent newspaper that bookmakers deliberately open more shops in deprived areas in order to exploit the poor, an accusation that the Association of British Bookmakers has denied.
"I'm pleased that we're now joining other councils to pressure the government into reducing the stakes on these addictive casino gaming machines which will reduce the desire of betting shops to open multiple premises in deprived areas in order to maximize their profits from the machines," he said.
Adrian Parkinson, who represents the Campaign for Fairer Gambling, echoes that sentiment. "There are more than twice as many betting shops in the most deprived areas compared to the least deprived and with FOBTs causing real social harm in those communities it is no wonder that councils across the country are mobilizing against the Government's inaction on this issue."
Billions Wagered
The news will come as a headache to the bookmaking industry which leans heavily on FTOBs for revenue from its shops. Last year customers of leading bookmaker Ladbrokes ploughed a staggering £11.6 billion into the terminals, giving the bookie a £422m return, which represented more than half its gross bricks & mortar profit. When the government recently hiked up the tax on the machines from 20 to 25 percent, Ladbrokes declared that it would be forced to shutte shops across the country as a result. Scrapping the machines completely, as Opposition Leader Ed Milliband has threatened to do if elected, would spell disaster for the bookmaking industry, bookies have warned.
"Local authorities must be empowered to deal with the clustering of betting shops and FOBTs," Shadow Minister for Sport Clive Efford said recently. "Labour will ensure councils can reduce the number of, or remove, FOBTs in betting shops if local people perceive a problem in their area."
The Association of British Bookmakers recently commissioned a report in an attempt to challenge the perception that bookmaking companies target economically deprives areas with their shops.  The study, conducted by independent research analysts, the Local Data Company, found that the UK's poorest areas actually have a much lower concentration of betting shops than more affluent areas. The study determined that areas identified as having high levels of deprivation hosted 17 percent of the country's high street bookmakers, while 35 percent of shops were found in those areas identified as the wealthiest. Meanwhile, 62 percent of all UK betting shops are found in areas with below-average poverty levels.
Similar Guides On This Topic
Latest Casino Stocks:
Retrieving stocks data...
Retrieving stocks data...
Retrieving stocks data...
Retrieving stocks data...
Retrieving stocks data...