UK Bookies Introduce 'Over-the-Counter' Roulette-Style Games to Combat Reforms to FOBTs
Posted on: April 2, 2019, 09:24h.
Last updated on: April 2, 2019, 09:24h.
On the day the UK betting industry was finally forced to swallow a drastic cap on the maximum stakes on fixed-odds betting terminals (FOBTs), several new games appeared in bookmakers shops up and down the country — which one politician branded "FOBTs by the back door."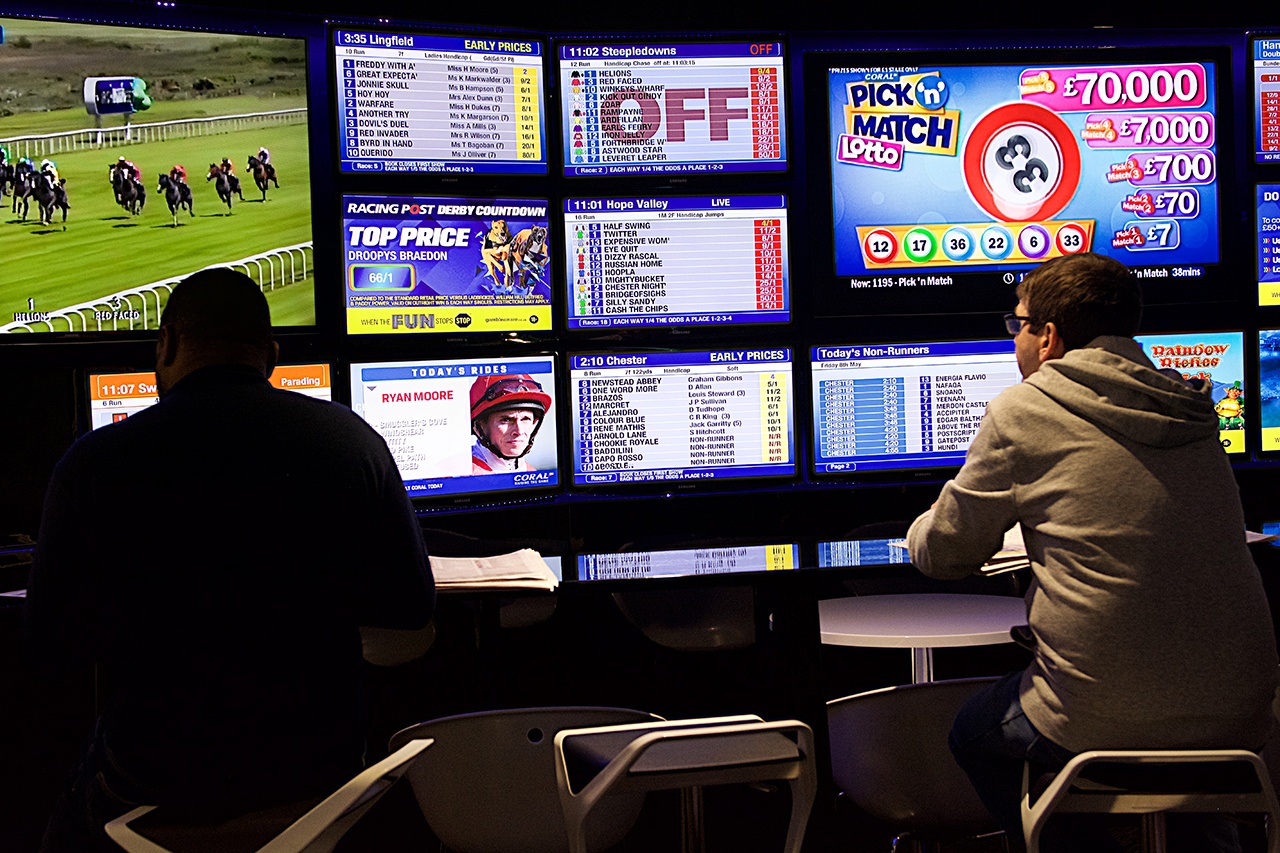 Last week the UK Gaming Commission wrote to operators warning them not to try to bypass the reforms to FOBTs — which came into force on Monday — with alternative games that could be played for high-stakes.
On Tuesday, the media accused them of doing just that. New products appeared overnight in bookmakers' shops that offer roulette-style games — not through video terminals but via betting slips and TV screens.
Bookies have warned that cutting maximum stakes on FOBTs from £100 ($130) to £2 ($2.60) will decimate the retail betting industry and said it will have to find new strategies to keep it going.
Gambling at a Slower Pace 
Betfred has launched a game called Virtual Cycling, which allows bettors to select numbers on a betting slip with a graphic laid out similar to the design of a roulette table. The numbers correspond to sections of an animated cycling track on a TV screen, with virtual cyclists taking the place of the roulette ball.
The Guardian points out that the maximum stakes on this game are £500 ($652) — "five times what was possible on FOBT games that are now banned" — although FOBTs allowed gamblers to potentially lose £100 every 20 seconds. This game is much slower.
Paddy Power's version is "Pick 'n' 36" — which also involves betting slips and a roulette-style game. The maximum stake is £100 and the wheel spins every three minutes.
"We are aware of these products and we are investigating," said a spokesperson for the UK Gambling Commission. "We have been extremely clear about our expectations in relation to how operators should implement the stake reduction … Where we see businesses failing to act responsibly in response to the stake reduction we will not hesitate to step in.''
Bookmakers: New Games Compliant
But spokespeople for betting operators said that the "over-the-counter" games were fully compliant with the new rules, which relate solely to betting via gambling terminals. The games involve filling in a betting slip, as you would do if you were betting on a horse or on the outcome of a sporting event.
"Bets for all these products need to be filled out on a betting slip and handed over at the counter, where our staff can interact with the customers as they do so," a representative for Betfred told The Guardian. "These are not machine games but over-the-counter bets."
William Hill, which is trialling a similar game called "Wonderball," said the company was committed to player protection and that all new products "will only be launched after full engagement with the regulator."