UK Bookies' Anger at Government FOBT Report That Vows to Slash Stakes
Posted on: January 31, 2017, 03:00h.
Last updated on: January 31, 2017, 02:14h.
UK bookmakers have slammed a government report on fixed odds betting terminals that recommends cutting the maximum stakes from £100 ($125) to £2 ($2.50).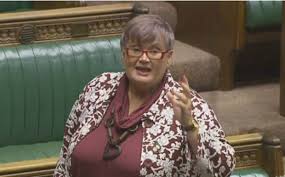 The recommendations are part of a wider regulatory review into UK betting and are based on the findings of an all-party parliamentary group, tasked with examining the controversial machines.
FOBTs are installed in bookmaker's shops all over the UK, but critics believe that the high stakes available have a negative social impact on local communities.
Bookmakers claim this is unproven and that a significant reduction in stakes could make retail bookmaking a thing of the past.
The Association of British Bookmakers (ABB) has previously called the all-party group a "club of anti-betting shop MPs (members of parliament), funded by amusement arcades and casinos with commercial interest in attacking betting shops."
The trade organization deliberately snubbed an invitation to attend a hearing of the committee in November, deriding it as a "kangaroo court."
Tit for Tat
The all-party group hit back in the pages of the report, expressing its disappointment at the bookmakers' refusal to participate. It reflected, suggested the group, "their denial of the problems associated with FOBTs and a reluctance on their part to speak to policy makers about appropriate regulation."
On Monday, a furious Malcolm George, chief executive of the ABB, denounced the report as "deeply flawed" and "funded by vested interests who would directly benefit if its recommendations are ever implemented." He wants the Parliamentary Commissioner for Standards to investigate the all-party group.
"This group of MPs has operated in secrecy, provided no transcripts of the evidence given to their meetings and operated throughout behind closed doors away from public scrutiny," he said.
"Britain's bookmakers employ more than 43,000 staff and contribute over £1 billion ($1.25 billion) a year in taxes," he continued. "But betting shops are already closing at the rate of more than 100 a year and if the findings of this rigged report are implemented, it could spell the beginning of the end for the high-street bookmaker."
Biggest Source of Profits
But Carolyn Harris MP, the chairwoman of the all-party group, said that there is a clear case for the government to substantially reduce the maximum stakes.   
"I support a responsible gambling industry, but there is nothing responsible about how FOBTs are currently being operated," she said.
The report noted that the 34,809 terminals had become the greatest source of revenue for land-based bookmakers, accounting for some 50 percent of their overall profits.   
Similar Guides On This Topic