UK 2015: Politics and Taxes Hit Online Gambling Operators Hard
Posted on: December 24, 2015, 01:00h.
Last updated on: November 2, 2015, 09:31h.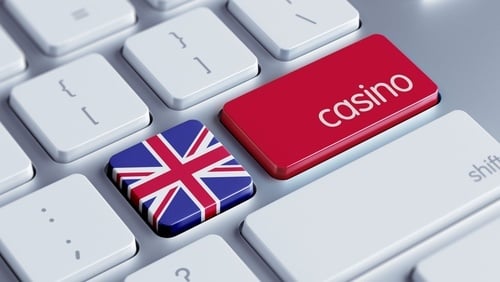 As the New Year broke in 2015, operators in the UK market were just beginning to feel the pinch of the country's unpopular new point of consumption tax, which had come into effect on December 1 of the year just passed.
Under the new regulations, any online operator that wished to engage with UK consumers would be required to pay a 15 percent levy on gross gaming revenues.
Previously, operators were able to pay taxes to the regulatory jurisdiction that licensed them, and these were nearly always more favorable.
Margins Squeezed
Operators were also being squeezed by new EU VAT rules on digital services (the equivalent of sales tax in the US), which bwin.party said would cost the company an extra €15 million ($16.9 million) in 2015.
Meanwhile, William Hill said its operating profits fell by around £21 million in the first half of the year, and that the new fiscal laws had left it with a bill that was £44 million higher the same period for the previous year.
These new taxes would squeeze margins in an already crowded and competitive space. One of the immediate effects of the point of consumption tax, of course, was to make that space marginally less crowded, as a handful of operators decided to call it quits.
Several withdrew from the market altogether, but these were brands with smaller stakes in the UK market, like Winamax, Carbon Poker, and Mansion Poker.
Consolidation
For the others, a period of consolidation was predicted, and 2015 was likely to be a period of mergers and acquisitions for the big UK-facing online gaming brands, analysts said. Companies would seek to group together to achieve scale and cost savings through corporate synergies. And so it would prove, but who would jump into bed with whom?
There had been rumors that bwin.party was considering putting itself up for sale since the summer of 2014. A number of suitors were rumored to be at the negotiation table, but ultimately it came down to a protracted bidding war between GVC Holdings and 888 Holdings, the latter of which had only just survived a takeover attempt of its own, from William Hill. GVC ultimately sealed the deal with a bid of $1.6 million.
Creating Powerhouses
Meanwhile, Ladbrokes and Gala Coral announced their intention to merge, while Paddy Power and Betfair agreed to the formation of an online sportsbetting powerhouse, Paddy Power Betfair. Betfair had previously announced that it was thriving, despite the point of consumption tax, with revenues up 21 percent to £476.5 million ($757 million) and a 52 per cent rise in active customers to a record $1.7 million ($2.6 million).
This proves that the UK market itself is healthy, and the appetite for online sport betting in particular is stronger than ever, and yet with such a large amount of brands competing for players, the deluge of gambling TV advertising has threatened to ignite a public backlash against the gambling industry.
Speaking at the WRB Responsible Gambling conference in London, Matthew Hill of the UK Gambling Commission warned that operators must be seen to be embracing socially responsible gambling in order to avoid such a backlash. Otherwise, he warned, the government would be forced to tighten regulatory controls and restrict industry growth.
Legal Challenge
Meanwhile, the Gibraltar Betting and Gaming Association (GBGA) brought its legal challenge to the new UK licensing regime before the High Courts, arguing that the point of consumption tax contravenes Article 56 of the Treaty on the Functioning of the European Union (TFEU), which deals with the right to trade freely across borders.
The case was referred to the European Court of Justice, Europe's highest court, which has been asked to consider the legality of the tax as a matter of "constitutional importance."