UFC on ESPN 3: Ngannou Favored to Finish Former Champion Dos Santos
Posted on: June 29, 2019, 02:00h.
Last updated on: June 28, 2019, 11:25h.
Two fights that would be right at home on the main card of a pay-per-view will serve as the headlining bouts for UFC on ESPN 3 on Saturday night in Minneapolis, Minnesota.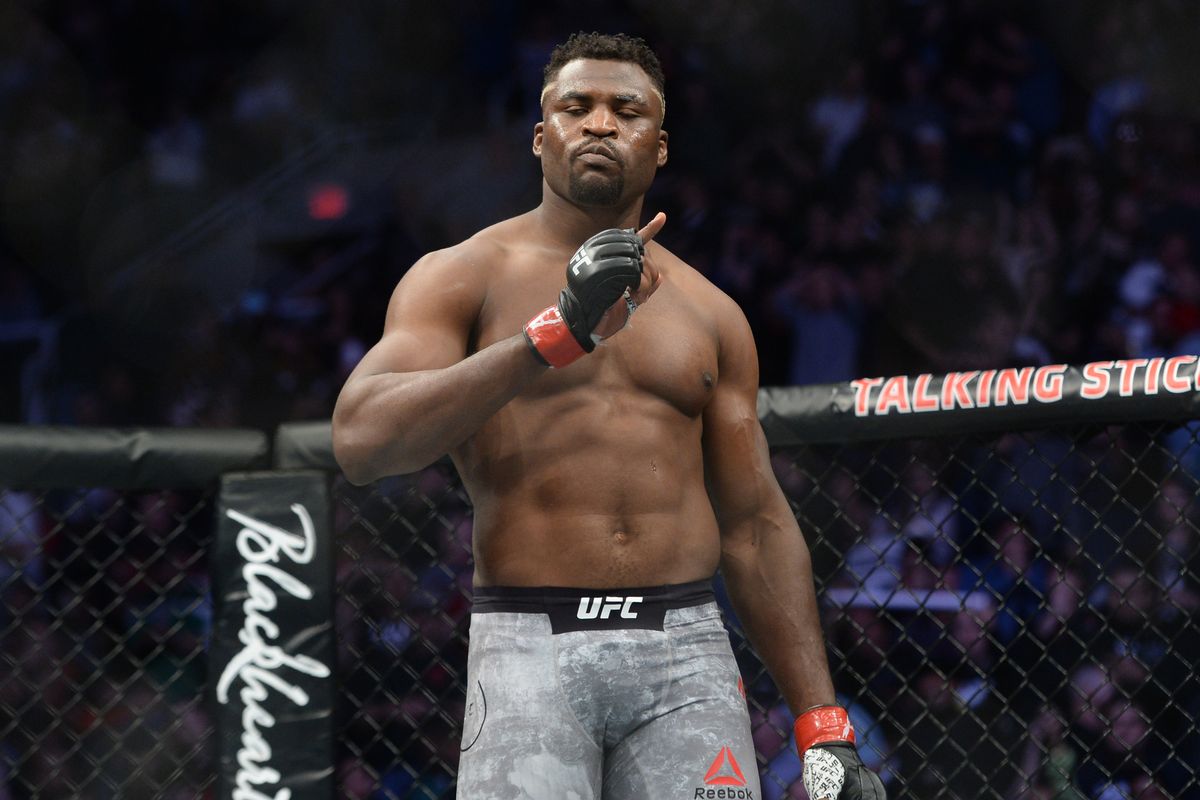 Heavyweights Francis Ngannou (-235, via Bovada) and Junior dos Santos (+185) will face off in the main event, while flyweights Jussier Formiga (+130) and Joseph Benavidez (-160) will battle to become the division's No. 1 contender in the co-main event.
Heavyweight Clash Should Be Short and Sweet
The main event pits one of the most powerful finishers in MMA against a former champion who has managed to keep himself in title contention.
Ngannou (13-3) hasn't had the smoothest ride as a heavyweight contender. The 32-year-old Cameroonian had two poor performances in decision losses against Stipe Miocic and Derrick Lewis last year, results that put him out of favor with UFC management and created doubt over whether he would ever grow into the championship threat he had appeared to be when he first entered UFC with six straight stoppage victories.
Meanwhile, dos Santos (21-5) currently sits as the No. 3 contender in the heavyweight division, one spot behind Ngannou. While the 35-year-old former champion is seen as over the hill by many observers, he showed in March that he still belongs in the title conversation after beating Derrick Lewis via second-round TKO.
That has set up a fight between two aggressive fighters who are unlikely to go the distance. In fact, dos Santos has acknowledged that the bout will likely end in the first round, and that his opponent has power that must be respected.
Ngannou is a really strong guy," dos Santos told MMA Fighting. "A punch that connects, even if it only grazes, will knock you out. He's a dangerous guy and I'm getting ready for that. I know his potential, the danger he offers in the fight, but that's the type of challenge that excites me."
While dos Santos could certainly control the fight and find a way to win – likely by countering an overzealous attack from his opponent – the most likely pick is a first-round knockout win for Ngannou.
UFC Features Flyweights in Co-Main Event
In the co-main event, No. 1 contender Jussier Formiga (23-5) will take on No. 2 ranked Joesph Benavidez (27-5) in a fight that should establish a clear challenger in a flyweight division that has been increasingly overlooked by the UFC outside of champion Henry Cejudo.
Benavidez has consistently ranked near the top of the featherweight division, and has only three losses in the last nine years: two to former champion Demetrious Johnson, and a 2018 loss to Sergio Pettis. Two of those losses came by split decision, and he even has a win – also by split decision – over Cejudo.
Meanwhile, Formiga has served as something of a gatekeeper for the division. The 34-year-old only has four losses during his time in UFC – including one each to Benavidez and Cejudo – and each man that has beaten him next received a title shot as a reward. Now, the Brazilian thinks it's his time to get a turn against the champion.
I'm on a quest to beat everybody who beat me," Formiga told MMA Junkie on media day. "Benavidez is now because he's the next one, and then Cejudo is next."
Formiga has certainly improved since the 2013 fight in which Benavidez beat him in the first round, and both fighters have become crafty veterans in the later stages of their career. That makes it likely that this bout will go to decision, where it could easily go either way. Given both their prior result and their recent form, however, Benavidez appears to be the more likely winner.