UFC Copenhagen: Hermansson Favored Over Cannonier, Madsen Overwhelming Pick in Debut
Posted on: September 28, 2019, 01:00h.
Last updated on: September 27, 2019, 10:39h.
Swedish middleweight Jack Hermansson comes in as a -240 favorite at DraftKings Sportsbook against Jared Cannonier in the main event of the Ultimate Fighting Championship (UFC) Copenhagen on Saturday.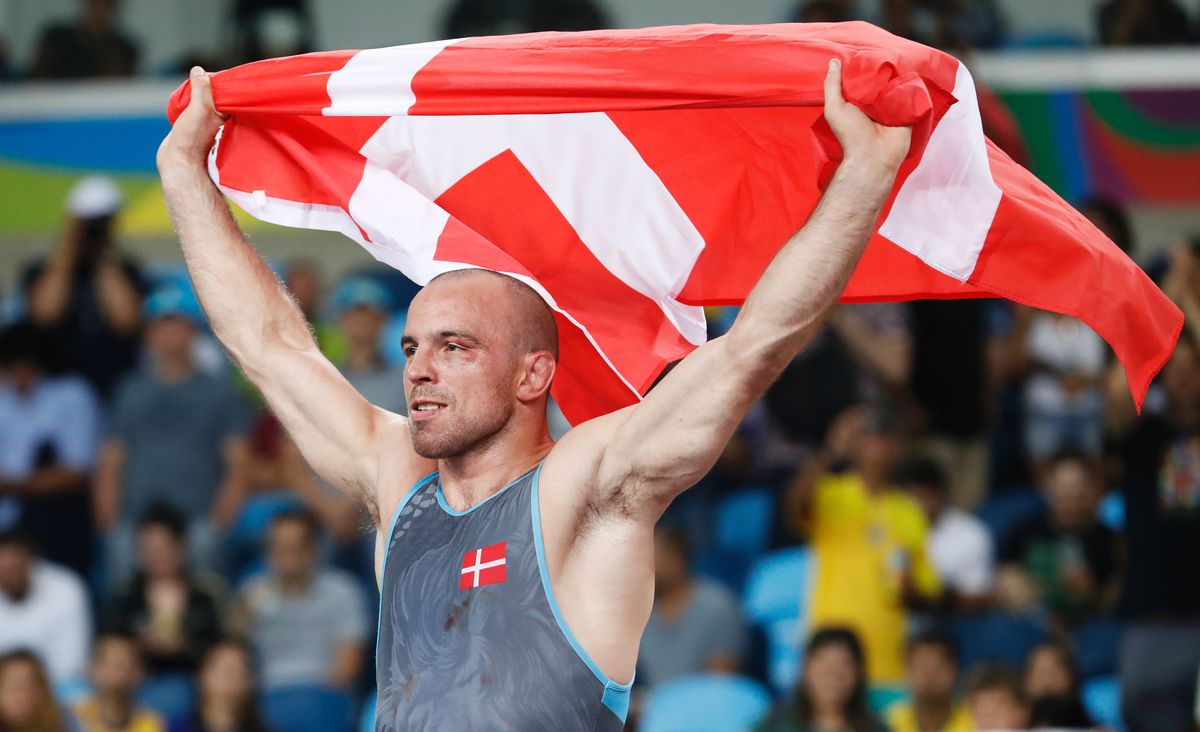 The latest edition of UFC Fight Night features two unlikely top 10 contenders in the main event, both of whom have seemingly come out of nowhere in the last couple years to make their case as legitimate contenders.
Cannonier Finds His Stride at Middleweight
Cannonier (12-4) has tried to make his mark in the UFC at several different weight classes. He started as a heavyweight, at one time weighing more than 300 pounds. But over the last decade, he has shed an incredible amount of weight, going from an underwhelming and under-skilled fighter to a powerful, athletic middleweight who has a chance to establish himself as one of the top fighters in the UFC's 185-pound division.
I already knew when I was at heavyweight that I wasn't a natural heavyweight compared to the other guys I'd be competing against," Cannonier told ESPN. "I'm a realist. I'm not living in a fantasy. I know what's what. It was only a matter of time. I knew I had to make that happen."
Hermansson (20-4), on the other hand, has been a middleweight for the entirety of his MMA career. But while he had found success in smaller promotions, he looked to be little more than a competent UFC fighter who could serve as a solid test for more promising talents.
But that has changed over the last two years, as Hermansson put together a four-fight winning streak that included two wins in less than a month this spring over David Branch and Ronaldo Souza. That has established Hermansson as the No. 5 contender in the UFC middleweight division.
Of the two fighters, Hermansson is the more skilled fighter, though Cannonier has a strength advantage over just about everyone at middleweight. But Hermansson feels that he'll still be the one who can go for an early finish on Saturday.
"I see myself finishing the fight in the first round," Hermansson told MMA News. "Just get this win, and enjoy it in front of the home crowd and move on to the next goal."
Olympian Makes Debut at UFC Copenhagen
In the UFC Copenhagen co-main event, Danish 2016 Olympic wrestling silver medalist Mark Madsen (8-0), will make his UFC debut in front of a home crowd against Italian journeyman Danilo Belluardo (12-4). While neither of these lightweight fighters are exactly household names for MMA fans, Belluardo has fought once before in the UFC, losing by second-round TKO to Joel Alvarez in June.
Meanwhile, Madsen has only fought against low-level competition. But given his wrestling pedigree, he's widely expected to get the win in his first UFC bout. Madsen comes into the fight as a -670 favorite over Belluardo (+400), but he is promoting the fight as though it could easily go either way.
"I'm facing Danilo Belluardo, probably the best MMA fighter that I've faced up until now, so I will definitely have to put on my best performance," Madsen told UFC.com. "It's a great fight, and this is what MMA is about, going out there to compete. It's a 50/50 fight and I like it."
Other regional talent is also featured prominently on the UFC Copenhagen card. Icelandic welterweight Gunnar Nelson (+110) comes in as a slight underdog against Gilbert Burns (-148), while Polish light heavyweight Michal Oleksiejczuk (-250) takes on former University of Tennessee linebacker Ovince St. Preux (+180).