UFC 251 Odds: Usman, Volkanovski Favored in Fight Island Title Bouts
Posted on: July 11, 2020, 01:00h.
Last updated on: July 13, 2020, 08:46h.
A welterweight title fight between champion Kamaru Usman and challenger Jorge Masvidal headlines UFC 251 on Saturday night, the first card to be held on the company's "Fight Island" in Abu Dhabi. Usman enters the fight as a -240 favorite to beat Masvidal (+200) and keep his championship, according to William Hill.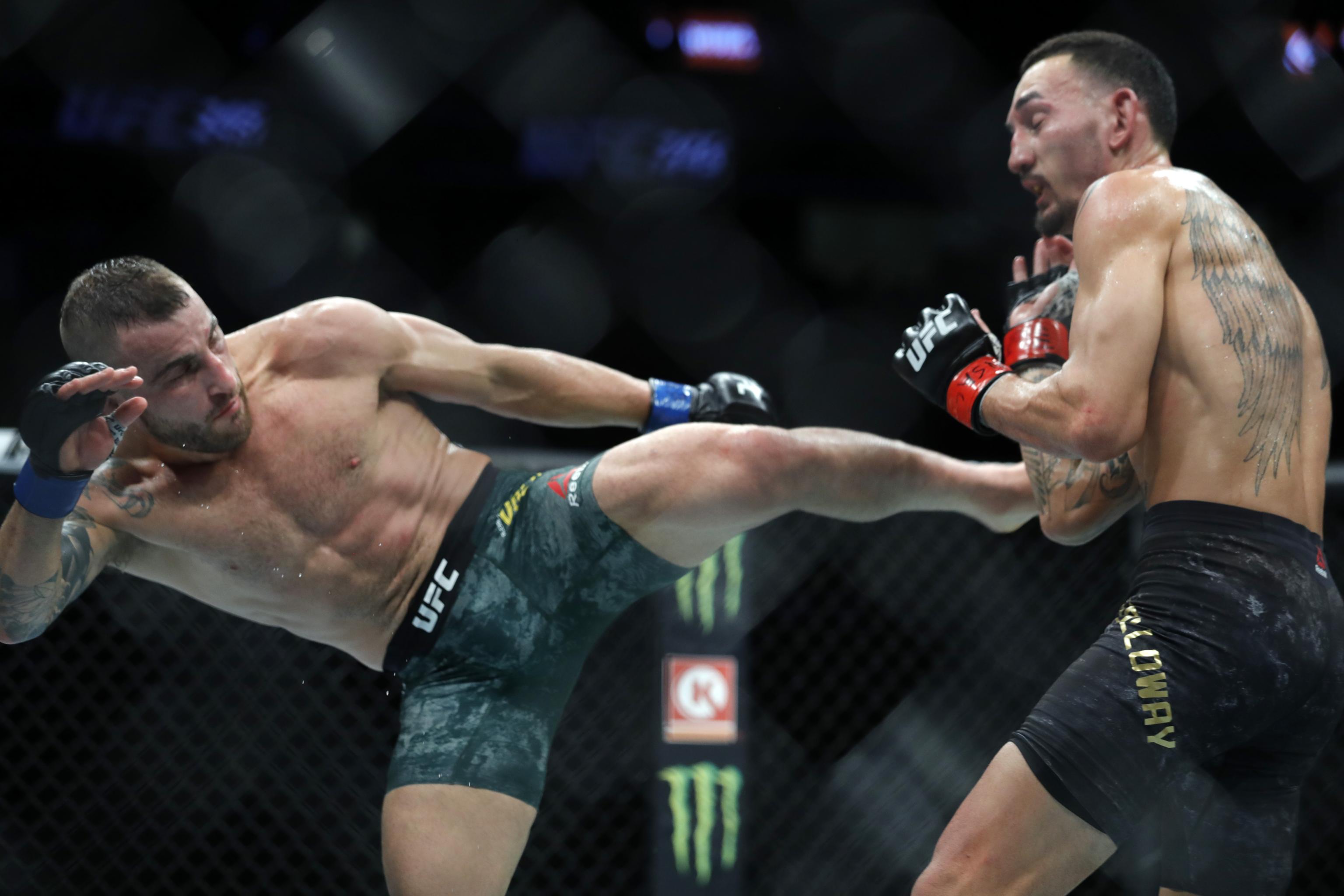 Usman expected to be fighting Gilbert Burns on Monday. But Burns had to drop out after testing positive for the coronavirus. Thankfully, the UFC found a suitable replacement option in Masvidal, who was willing to take the fight on short notice after resolving his contract issues with the company.
Masvidal needed to cut 22 pounds in just one week to make weight. But he remains a dangerous opponent despite the lack of preparatory time. Usman certainly isn't taking the holder of the "BMF Belt" lightly heading into UFC 251.
Each and every time you step in there, there's always a risk, especially in my situation," Usman told Yahoo Sports. "There's always a risk to step in there, but especially doing it on seven, six, seven days notice after you just trained for a different opponent [with] a different style and now having to make that mental switch. But at the end of the day, this is what champions are made of."
Masvidal has his work cut out for him if he wants to leave Fight Island with the championship belt. Usman's wrestling skills have overwhelmed most opponents, and Masvidal will need to find a way to keep the fight on its feet if he wants to pull off the upset.
Holloway Looks for Revenge
The featherweight championship is also on the line at UFC 251, as Alexander Volkanovski (-220) will defend his crown against Max Holloway (+180) — the same man he beat to claim the title in December. The 28-year-old Holloway has lost two of the last three fights but remains confident that he'll be back on top before long.
I'm only 28, I'm only getting better," Holloway told CBS Sports. "UFC is going to be seeing a lot of my face for many years to come, so I ain't worried about it."
If Holloway wants to walk out with a win on Saturday, he'll need to find a way to neutralize Vokanovski's leg kicks, which proved decisive in the Australian's unanimous decision win last year.
Yan Takes Centerstage 
The UFC 251 card contains a rare third title fight, though this one is for a vacant crown. Bantamweights Petr Yan (-230) and Jose Aldo (+190) will face off for the belt previously held by the now-retired Henry Cejudo.
Yan comes in as the favorite despite the fact that Aldo is the bigger name in MMA. The two previously trained together, and Yan now believes he's ready to outclass the veteran.
"I'm glad to be fighting Aldo, who is a legend of the sport," Yan told reporters. "It was a great experience, training with him. We sparred, we grappled. I think it was four years ago, and I have become a better fighter since that time. I don't think he has become a better fighter. He's stayed the same."