Two Las Vegas Casino Dealers Accused of Cheating
Posted on: November 8, 2023, 04:49h.
Last updated on: November 9, 2023, 11:58h.
Nevada gaming investigators suspect two Las Vegas baccarat dealers at the Rampart Casino of cheating to help players win thousands of dollars. That's according to court documents obtained by KLAS-TV, which broke the story Wednesday.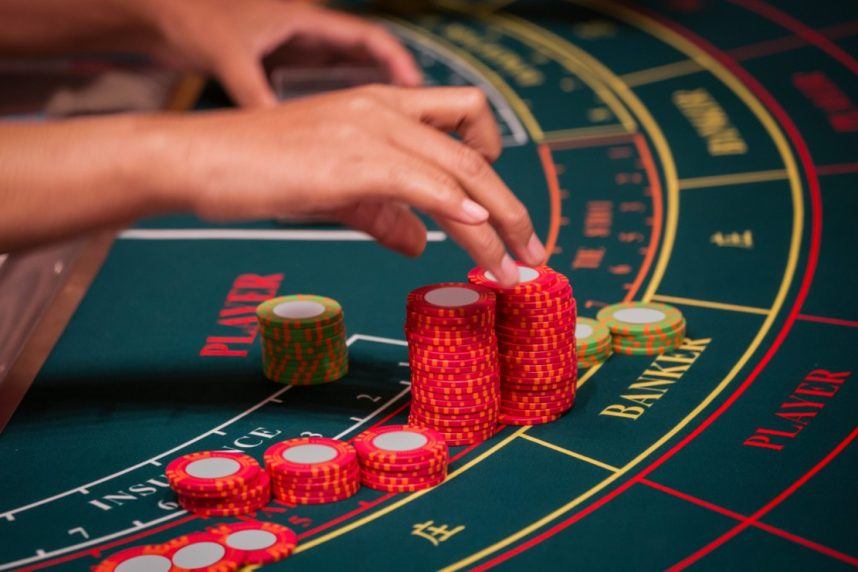 Facing charges are Yuxuan Leng and a second Rampart Casino baccarat dealer whose name was redacted in court documents, according to KLAS. 
Another Rampart employee reported the suspected cheating to the Nevada Gaming Control Board (NGCB) in May 2022. Their suspicions were raised when two longtime baccarat players began winning more than usual.
Casino surveillance reportedly caught Leng and the other dealer "revealing the gaming cards to [both players] prior to the conclusion of gameplay on six separate incidents spanning over the month of May," documents stated. The players won a total of $5,000 by knowing the game outcomes in advance. One admitted to the collusion when confronted by casino security, while the other denied all involvement.
Police arrested Leng on November 2, on charges of cheating and attempting or conspiring to cheat at a gambling game. She is scheduled to return to court in December.
According to KLAS, NGCB investigators arrested the unnamed dealer, who denied receiving any money from the players. He reportedly told the investigators that "he was one of the fastest dealers, but sloppy as well."
His criminal status is unclear.
Flashing Baccarat
A similar scandal erupted in June 2020, when Ying Yu, a former baccarat dealer at the Strat, was arrested for "dumping," a cheating scheme in which a dealer fraudulently benefits a player while allowing the dealer to receive extra tips.
According to documents in that case, Yu failed to collect the player's losing wagers on four occasions, and the player tipped Yu more than $100.
In December 2019, one-time Maryland baccarat dealer Ming Zhang of Alexandria, Va., was sentenced in federal court to 18 months in prison. He had a role in a million-dollar baccarat cheating scheme, federal prosecutors claimed.
Upon leaving incarceration, Zhang was to be placed under supervised release for three years. Maryland U.S. District Court Judge Paul W. Grimm also ordered Zhang to pay back the casino for the total amount of the loss.
Zhang and his coconspirators' actions led the venue to lose $1,046,560, prosecutors claim. Under an agreement, he pleaded guilty to a single count of conspiracy to transport stolen funds.
The casino was not identified by prosecutors in a statement, but the Associated Press reported Zhang worked at MGM National Harbor near Washington, D.C.