Filthiest Vegas Casino Resorts Ranked by TripAdvisor
Posted on: November 16, 2023, 08:50h.
Last updated on: November 17, 2023, 03:00h.
A list of the filthiest casino resorts in Las Vegas was published on Thursday by BitcoinCasinos.com. According to the website, its data analysts looked at more than 500K TripAdvisor.com reviews, assessing which contained the highest percentage of keywords linked to uncleanliness.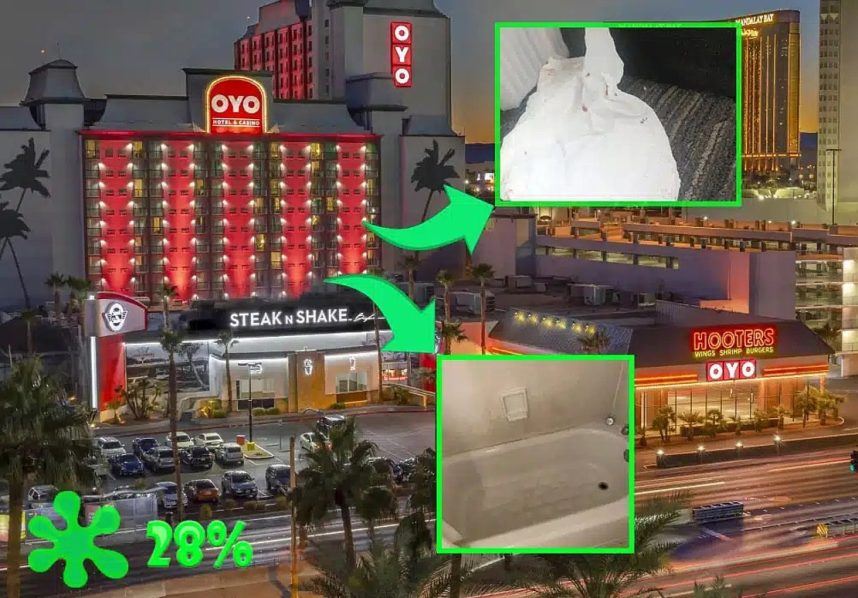 These words included "dirty," "filthy," "disgusting," and everyone's least favorite, "bed bugs."
The OYO Hotel & Casino, formerly the Hooters Casino Hotel and before that, the Hotel San Remo, topped the list, with 28% of its reviews dropping unclean keywords.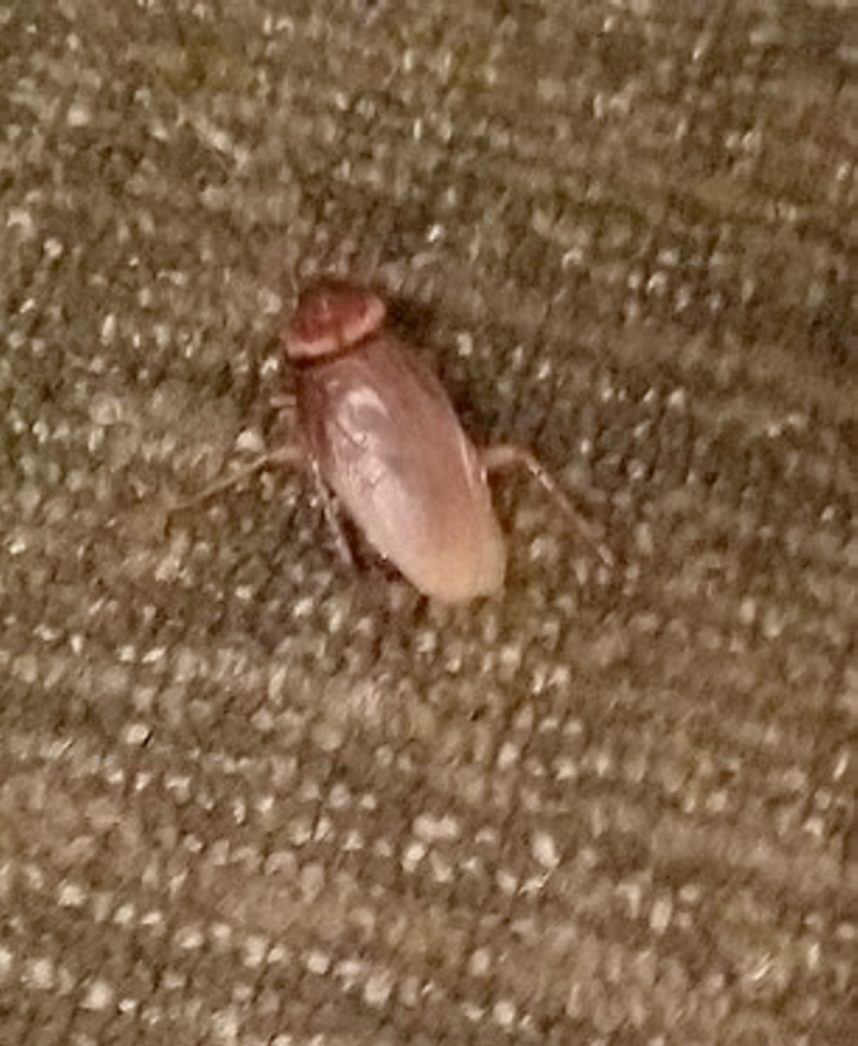 One deeply unsatisfied OYO customer wrote of their October stay: "The room décor is poorly painted-over old furniture. Nothing had been dusted or sanitized. Carpets throughout were dirty and probably hadn't been vacuumed maybe ever."
The photos posted by reviewers revealed cockroaches, carpet stains, and dirty air vents.
While it scored low on cleanliness, OYO's overall  TripAdvisor.com rating was 4 out of 5 because of its convenient location across from the MGM Grand and cheap prices. Rooms average $30 per night on weekdays and $90 on weekends.
The only slightly less desirable No. 2 and No. 3 rankings were the Excalibur Hotel & Casino, with 27.2% of reviews referring to lack of cleanliness, and the Luxor, with an unclean keyword score of 26.9%. Both properties belong to MGM Resorts.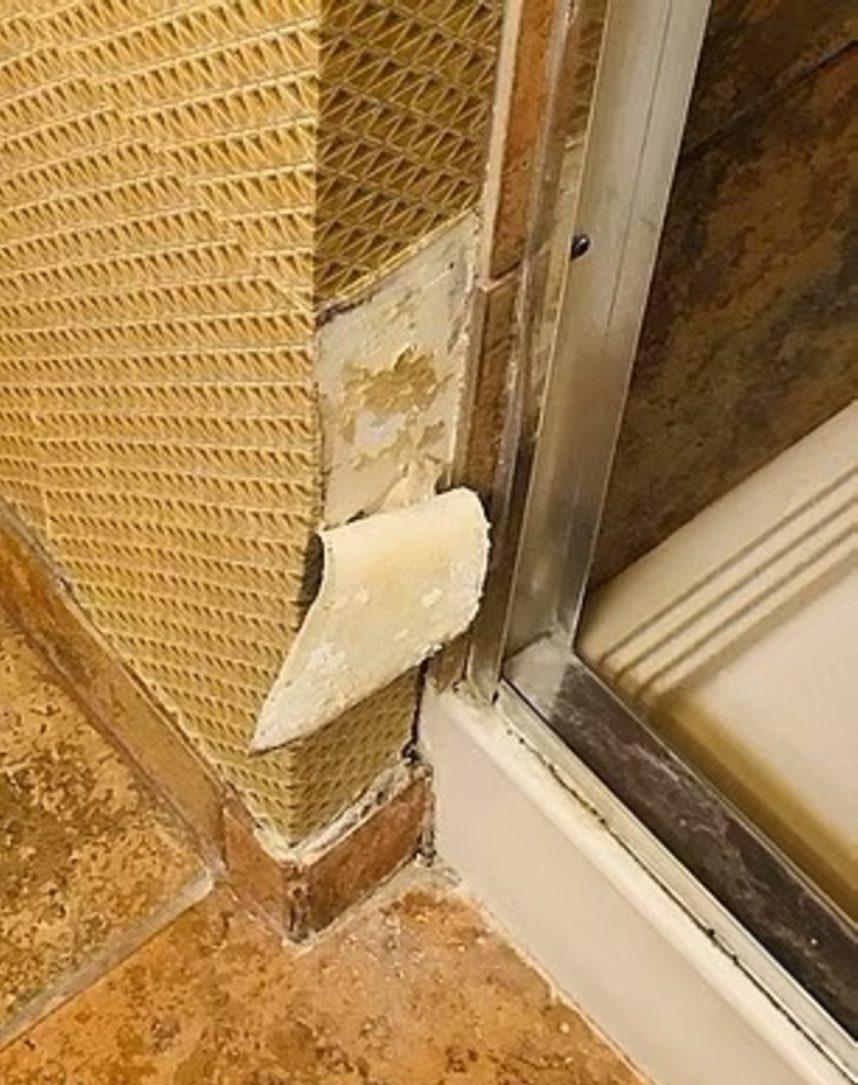 BitcoinCasinos' analysis ranked 49 Las Vegas casino resorts from the dirtiest to the cleanest. This raises a question about its methodology, however, since there are at least 66 casino resorts in Las Vegas.
At the cleanest end of the website's analysis proudly sat The Mansion at MGM Grand, which scored an unclean keyword rating of only 4.1%. This was followed by another MGM Resorts property, NoMad Las Vegas at Park MGM (4.4%), and then by Encore at Wynn Las Vegas (4.9%).
But cleanliness costs. According to TripAdvisor, one bedroom at The Mansion starts at $5,000 per night and two bedrooms at $7,500 a night.
We broke out the Top 20 dirtiest rooms below:
Dirtiest Vegas Casino Resorts
| Ranking (Dirtiest to Cleanest) | Hotel Casino | Total Reviews | % of Reviews With Unclean Keywords |
| --- | --- | --- | --- |
| 1. | OYO Hotel & Casino | 5,851 | 28% |
| 2 | Excalibur | 23,954 | 27.20% |
| 3 | Luxor | 57,480 | 26.90% |
| 4 | Flamingo | 47,300 | 26.60% |
| 5 | Circus Circus | 14,274 | 26.00% |
| 6 | Ellis Island | 2,859 | 25.50% |
| 7 | The RV Park at Circus Circus | 264 | 25.40% |
| 8 | Park MGM | 13,412 | 25.00% |
| 9 | New York-New York | 29,609 | 24.80% |
| 10 | Mandalay Bay | 20,087 | 24.70% |
| 11 | Treasure Island | 18,039 | 23.60% |
| 12 | Horseshoe | 28,394 | 22.10% |
| 13 | Planet Hollywood | 32,508 | 21.10% |
| 14 | Harrah's | 18,068 | 20.80% |
| 15 | The LINQ | 18,945 | 20.60% |
| 16 | Tropicana | 14,432 | 20.60% |
| 17 | Westgate | 8,475 | 19.90% |
| 18 | Golden Nugget | 14,051 | 19.50% |
| 19 | Gold Coast | 2,045 | 19.50% |
| 20 | MGM Grand | 44,013 | 19.10% |