Twitch Countersues Controversial Counter Strike Streamer, James 'Phantonl0rd' Varga
Posted on: May 15, 2018, 03:00h.
Last updated on: May 17, 2018, 07:18h.
Twitch Interactive is counter-suing the "celebrity" Counter-Strike: Global Offensive streamer it kicked off its platform in 2016 for promoting skins gambling, rigging contests, and failing to disclose co-ownership of the site he promoted.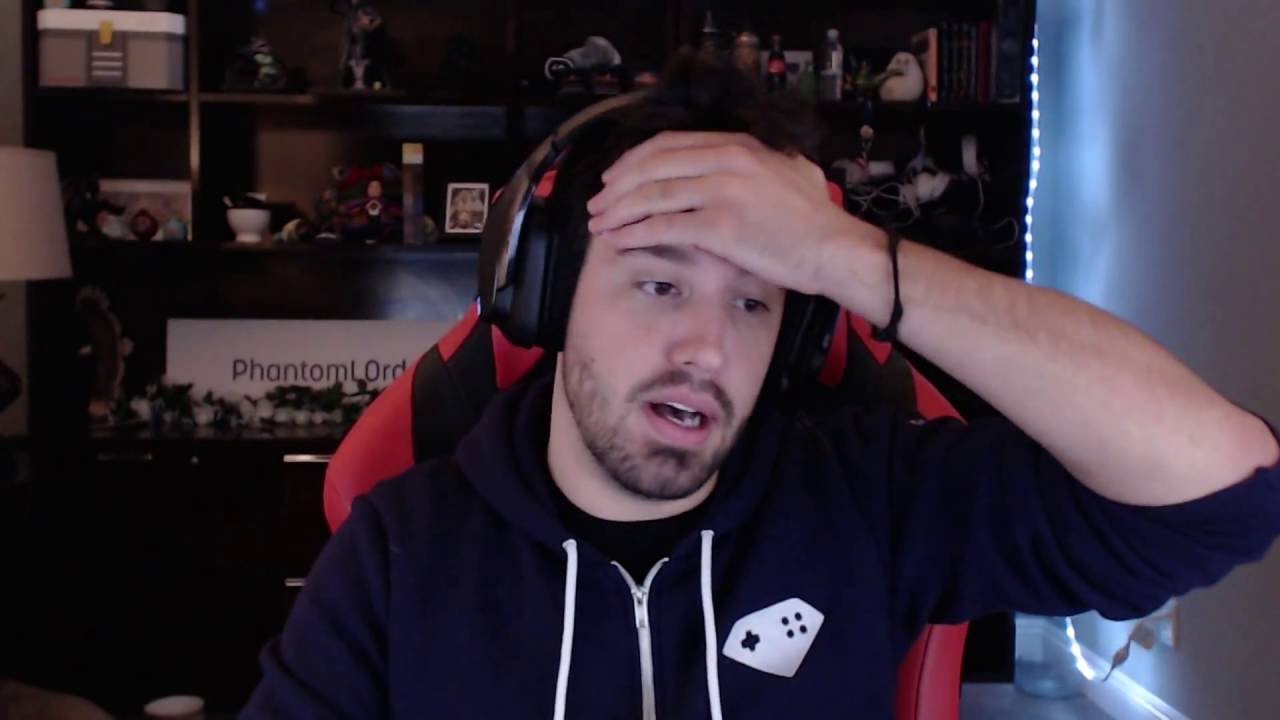 James "Phantoml0rd" Varga filed suit against the video games-streaming giant in February, claiming Twitch had "illegally terminated" his account, which had 1.3 million followers, giving no written explanation for its deletion.
Varga alleged he was "permitted to broadcast the very content that they later used as an excuse to illegally terminate his contract." He demanded the reinstatement of his account, claiming breach of contract.
Deception Exposed
Twitch pulled the plug on the Phantonl0rd channel when Varga's ownership interest in the skins gambling site CSGOShuffle was exposed by gaming journalist Richard Lewis.
Lewis had been sent a dossier by an anonymous hacker showing that not only was Varga a part-owner of the site he promoted but also that he had asked to be sent the results of spins before they happened.
The dossier contained 20,000 private Skype messages between Varga and Duhau Joris, a programmer at CS:GOShuffle.
Twitch's suit claims that, far from failing to provide an explanation, it had contacted Varga repeatedly throughout 2006, warning him that promoting skins gambling was a violation of its terms and conditions, but was repeatedly ignored.
It also noted that Varga waited 600 days from the termination of his account before filing suit.
Scams, Misinformation and Fraud
"Mr. Varga never disclosed to Twitch's users that he had an ownership interest in CSGOShuffle and therefore misrepresented his financial interest in the Skins Giveaway he was promoting on his Twitch channel," states the Twitch lawsuit. "Mr. Varga's failure to disclose his ownership interest violated, among other things, Twitch's Rules of Conduct prohibiting scams, misinformation and defrauding others."
"Twitch is informed and believes that Mr. Varga also used his ownership interest in CSGOShuffle to rig results in his favor, using results generated by the CSGO algorithm to rig the outcome of lottery jackpots," it continues.
Twitch's terms and conditions prohibit, among other things, "content that is unlawful, fraudulent … or otherwise objectionable" and using "the Twitch service for any illegal purpose, in violation of any local, state, or national law."
CSGOShuffle was forced to close after it received a cease and desist notice from Counter Strike developer Valve. The developer was forced to crack down on the multi-billion-dollar gambling industry that had sprung up around skins, the cosmetic digital items found in loot boxes in Counter Strike: Global Offensive.
Twitch is seeking an unspecified amount of damages from Varga, a resident of Las Vegas.
Latest Casino Stocks:
Retrieving stocks data...
Retrieving stocks data...
Retrieving stocks data...
Retrieving stocks data...
Retrieving stocks data...