President Trump Walks Away From Kim Summit, Political Odds Correctly Predict Outcome
Posted on: March 1, 2019, 08:37h.
Last updated on: March 1, 2019, 08:37h.
Political odds on the outcome of the summit between US President Donald Trump and North Korea Supreme Leader Kim Jong Un largely went the way in which bettors predicted.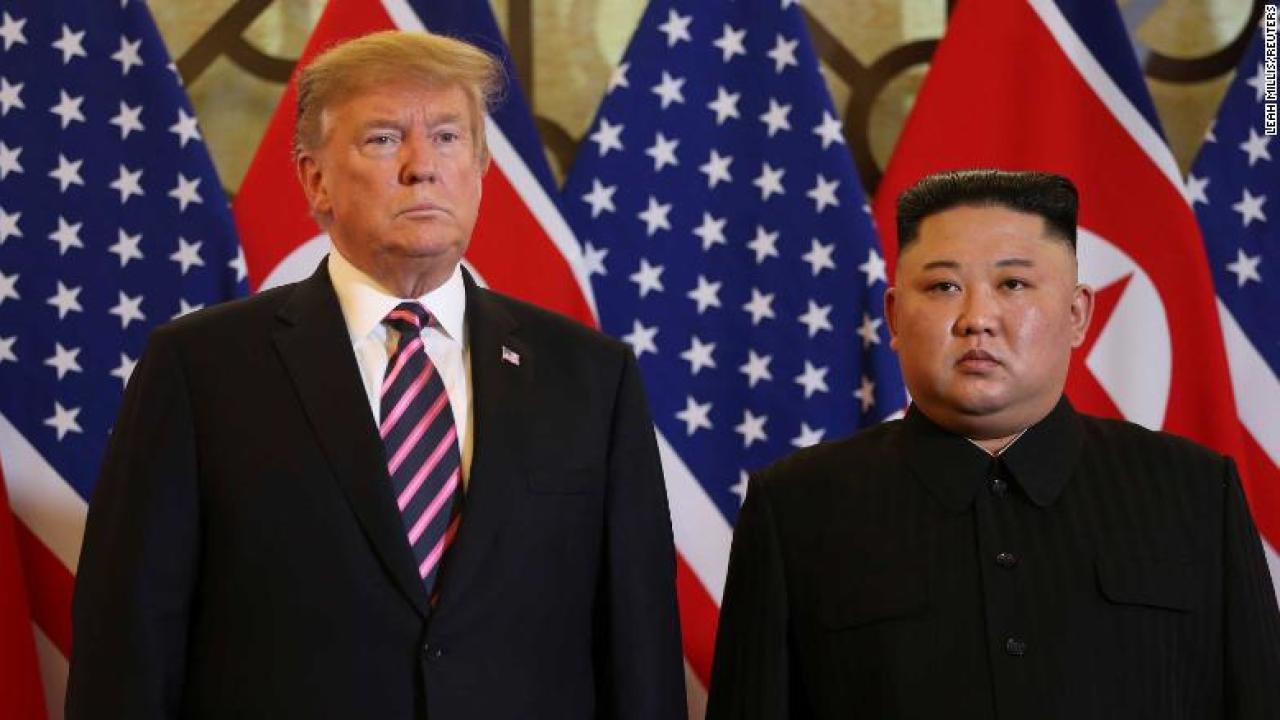 Prior to the historic meeting – the second between the two leaders – online bettors forecasted that Trump would not be able to convince Kim to commit to fully ending his country's nuclear warfare program. The most pressing goal for the US is to have North Korea rid its nation of all nuclear weaponry.
Online betting sites taking wagers on a variety of issues stemming from the summit put the line on Kim committing to such action at a distant +2500. The dictator deciding to keep his nukes was the heavy favorite at -10000. Bettors who took the winning odds netted just $1 for every $100 wagered.
Sometimes you have to walk," Trump explained after departing the summit. The president said Kim refused to sign a presented nuclear agreement.
"I'd much rather do it right than do it fast," Trump continued. "We're in a position to do something very special."
Offers Rejected
The president says Kim offered to close North Korea's main nuclear facility – the Yongbyon Nuclear Scientific Research Center – but only if US sanctions that have been imposed on the country since the 1950s were fully lifted.
Trump and Secretary of State Mike Pompeo were unwilling, as there are at least two other known nuclear facilities in North Korea, and Kim would still be left with an arsenal of nukes.
There also doesn't seem to be a concession that Kim's isolated hermit kingdom will grant access to inspectors from the United Nations. Online odds on that happening were at Yes +110, No -150. Again, oddsmakers got it right.
Kim additionally isn't expected to announce he will fully end all nuclear testing. Odds on that occurring were being offered at Yes +200, No -350.
Officials from North Korea rebuffed Trump's remarks that Kim demanded a full repeal of the sanctions. Foreign Minister Ri Yong Ho said the supreme leader offered to halt its nuclear and intercontinental ballistic missile tests in exchange for a partial lifting of the sanctions, and that offer "may not come again."
As for the comical political odds on the serious meeting: No, Trump didn't now bring fast food to the summit, meaning bettors who took the winning -5000 odds won $2 for every $100 risked. And as for the 3.5 over/under on the number of Trump tweets during the two-day summit, the over won.
North Korean Sanctions
US maintains that the country will impose sanctions on any company or nation that aids North Korea in building its weapons of mass destruction program, arms trade, human rights abuses, and other illegal activities.
The US "finds that the government of North Korea has sponsored acts of international terrorism."
Since 2008 when then-President George W. Bush identified North Korea as part of "the Axis of Evil," the US has maintained that North Korea is a threat to America. As such, North Korean companies cannot do business with US entities.