Outcome of President Donald Trump Summit With North Korean Leader Kim Jong Un Launches Prop Bets
Posted on: February 27, 2019, 01:00h.
Last updated on: February 27, 2019, 05:53h.
President Donald Trump and North Korean Chairman Kim Jong Un are in Hanoi, Vietnam, for their second summit, and the meeting is fueling various online bets: some simply on the outcome of the talks, while others cover more comical ground and the controversial nature of the two world leaders.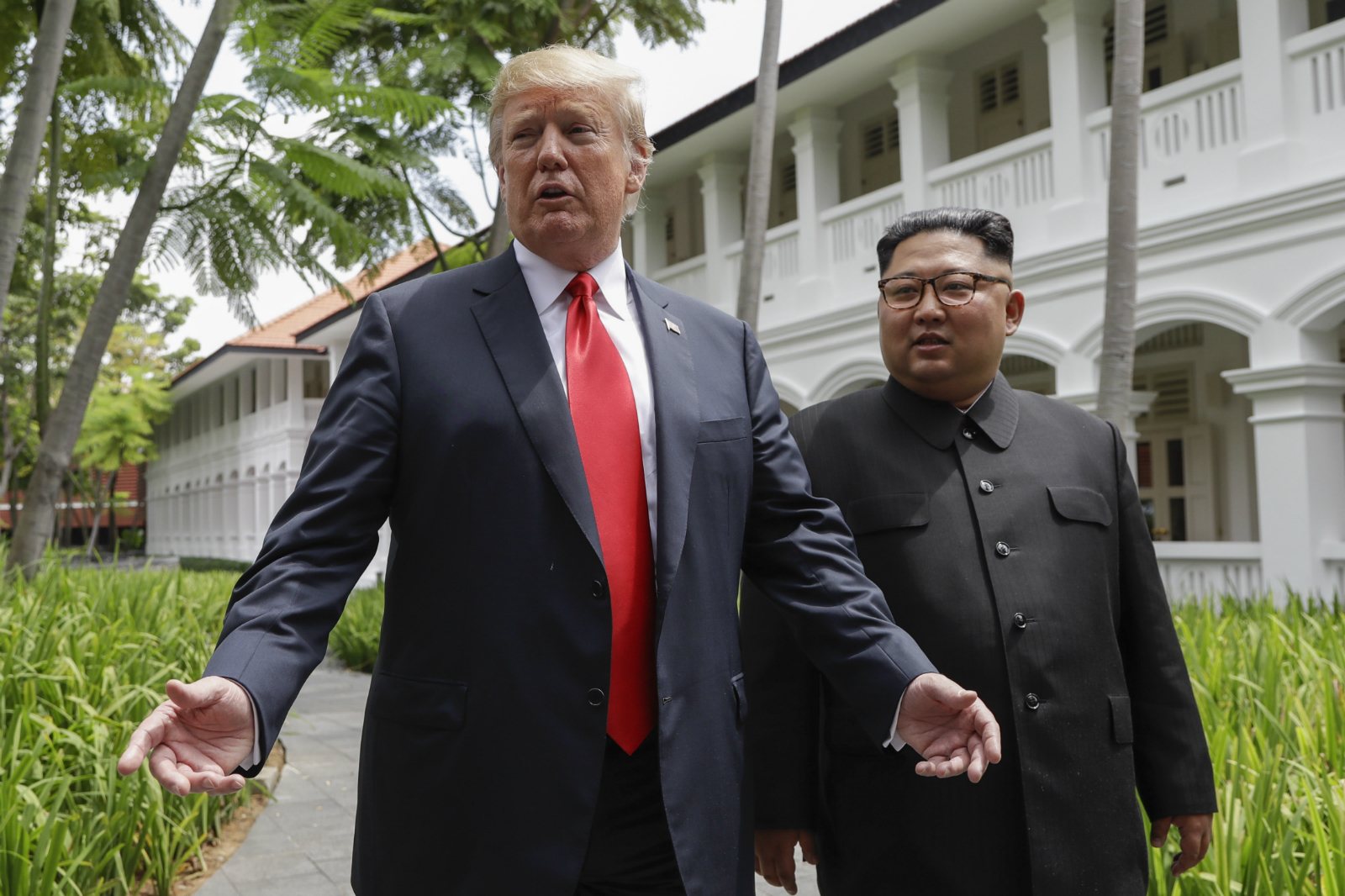 The leading question: will Kim Jong Un and North Korea announce its intention to abandon its nuclear program following the summit?
Online prop bettors say there's little chance. "No" is at -10000, or implied odds of 90.9 percent. "Yes" is the severe underdog at +2500. North Korea announcing the end of the nuke program would net $2,500 per $100 bet.
The two-day summer at the Metropole Hotel puts the two leaders in the same room for the first time since their historic meeting in Singapore last June. It was the first time a sitting US president had met with the current supreme leader of North Korea.
The prime issue for Trump will be obtaining a commitment from Kim that he will fully denuclearize his hermit kingdom. The two men – who infamously argued about whose nuclear button was bigger – left Singapore saying the dialogue was successful.
Trump explained he had "developed a very special bond" with the dictator who once allegedly fed his uncle alive to 120 ravenous dogs.
While missile tests have subdued, political operatives believe North Korea's nuclear program has otherwise done little since the June meet to give the US any assurances of disarmament.
Nuclear Question
Receiving assurance from North Korea that it will terminate its nuclear weapons unit would be welcomed by the vast majority of nations. But Kim is thought to be struggling with how to best stay in power, and he believes having nuclear capabilities works to his advantage.
Odds on the summit outcome include asking whether North Korea will announce its intention to fully end all nuclear testing (Yes +200, No -350), and if the country will allow UN nuclear inspectors to enter the country (Yes +110, No -150).
Both lines show bettors have little faith Trump will win the negotiations. The president will try and persuade Kim that without nukes, North Korea's economy could flourish and the country "could be a great power."
Kim wants both. Wouldn't it be great if you're North Korea and you could keep your nukes and keep the regime in power, and keep other potential powers from infringing on your national interests?" asked Peter Brooks, a former deputy assistant secretary for defense, on Fox Business Tuesday. "People pay attention to North Korea because it has nuclear weapons, otherwise it's a third or fourth-world economic power."
Serious Issues, Comical Odds
Overseas oddsmakers where political betting is legal typically offer up a few humorous lines regardless of the subject matter. And there's of course plenty of material with the Trump-Kim summit.
An internet bookmaker asks if Trump will bring fast food to the summit (Yes +1000, No -5000). The president infamously served up a smorgasbord of fast food for the Clemson Tigers national championship football team during the government shutdown.
Bettors can also take odds on the number of times Trump will tweet from Vietnam. The over/under is at 3.5 (both -120).