Former Trump Taj Mahal Workers Receive Settlement Money From Previous Boss Carl Icahn
Posted on: July 3, 2018, 06:17h.
Last updated on: July 3, 2018, 06:17h.
Workers who were employed at the former Trump Taj Mahal for at least one year between October 2014 and October 2016 are receiving settlement checks from billionaire Carl Icahn just as the casino resort is reopening as Hard Rock Atlantic City.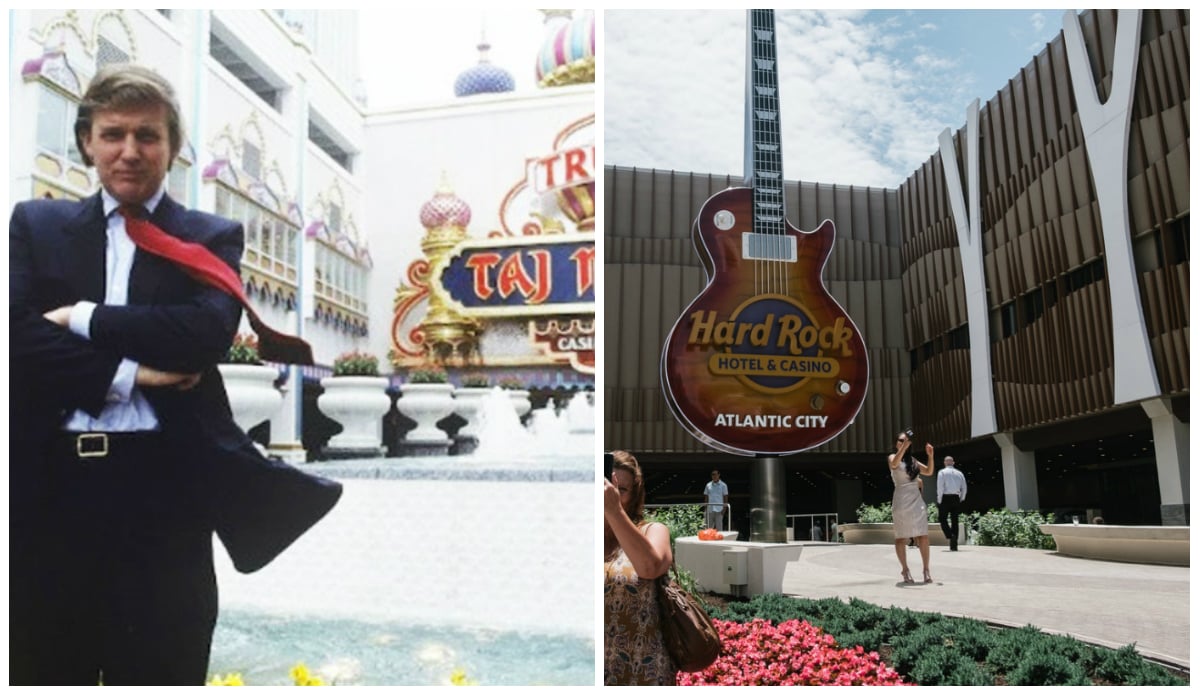 Icahn settled with Unite Here Local 54 for roughly $1 million in 2017. The Press of Atlantic City reports that qualified union members were informed to pick up their checks at union headquarters last Thursday.
The Press says 944 employees qualified for payment, with each receiving a check for $850.76. That totals $803,117.44.
I think it's very satisfying that on the same day that we were able to reopen Hard Rock we were able to deliver these checks," Local 54 President Bob McDevitt told the news outlet. "It helps to ease some of the pain and suffering our members went through."
Unite Here represents housekeepers, bartenders, waitstaff, cooks, doormen, and other service jobs.
Icahn closed the casino resort built by now-President Donald Trump in October 2016 after failing to reach new terms with the union.
Union Claims Victory
The settlement money being issued stems from a labor dispute in late 2014. Union members went on strike for 102 days after Trump Entertainment Resorts filed for bankruptcy and was permitted to abandon its collective bargaining arrangement with Local 54 and subsequently reduce pay and benefits.
Numerous unfair labor charges were filed in court by the union and the National Labor Relations Board. In 2017, Icahn, presumably looking to put the Trump Taj Mahal behind him and sell the property, settled the legal matter.
"The thing that makes this nice is it's Carl's money," a former Taj bartender told the Press of Atlantic City. "It's just the idea that we put him out of business and we were, I believe, the first union to stand up to him and win."
There are plenty of anti-union critics who believe their unwillingness to work with Icahn put thousands out of work.
Icahn's shuttering of the Taj laid off 3,000 employees. Icahn said he needed more time before restoring benefits, and claims the union's final offer would have led to losses "in excess of $100 million over the next year."
Icahn sold the Taj to Hard Rock International for $50 million in March 2017. Trump built the Boardwalk resort at a cost of $1.2 billion.
Back to Work
The Trump Taj Mahal reopened as Hard Rock Atlantic City after a more than $500 million renovation to turn the property into a resort that pays homage to New Jersey's rich rock 'n' roll history. It brought back thousands of jobs that were lost in 2016.
McDevitt says Hard Rock entered into an agreement with the union and has hired around 800 of its members. Ocean Resort Casino, the former Revel that cost $2.4 billion to construct that opened just hours after Hard Rock, is also a Unite Here property.
Combined, the two reimagined Boardwalk casinos have returned about 6,000 jobs to Atlantic City.
Latest Casino Stocks:
Retrieving stocks data...
Retrieving stocks data...
Retrieving stocks data...
Retrieving stocks data...
Retrieving stocks data...