Trump Maintains 2024 Betting Lead Despite DeSantis, Scott Campaign Announcements
Posted on: May 29, 2023, 01:49h.
Last updated on: June 1, 2023, 02:32h.
Former President Donald Trump has maintained his status as the betting front-runner to win the Republican Party's presidential nomination. That's despite recent entries from his primary competitors.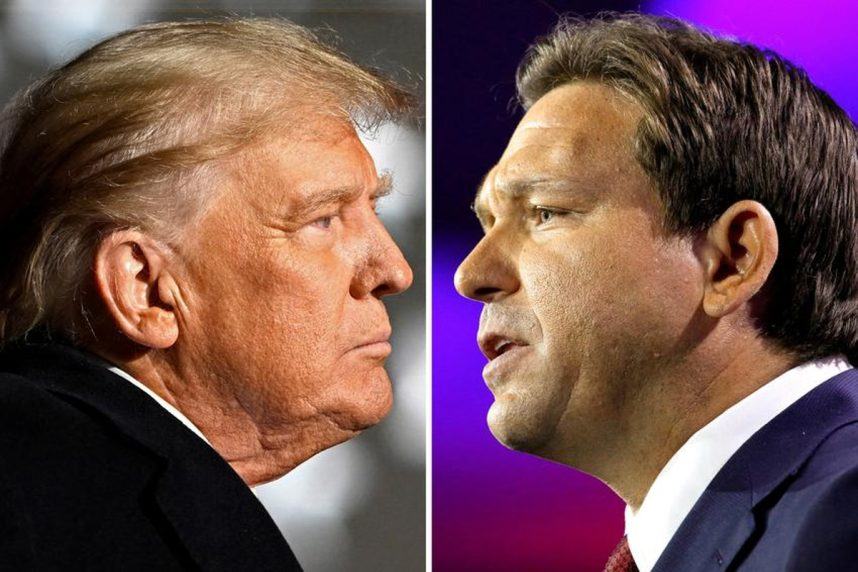 Last week, Florida Gov. Ron DeSantis and US Sen. Tim Scott (R-South Carolina) announced their 2024 presidential campaigns. DeSantis is seen as Trump's biggest threat in preventing the former casino tycoon from securing the GOP's nomination for a third consecutive presidential election cycle.
DeSantis' 2024 kickoff certainly didn't go as planned. DeSantis took to Twitter Spaces with Twitter owner Elon Musk on May 24 to announce his presidential candidacy. But technical issues caused a 20-minute delay, resulting in many users closing the space.
The day before, Scott took a more traditional approach in declaring his presidential candidacy. The US Senator from South Carolina proclaimed his campaign at an event in Charleston.
Trump Remains Betting Favorite
With a little more than 500 days until the November 8, 2024, presidential election, the betting odds suggest the country is in for a repeat between Trump and President Joe Biden. With Biden confirming his 2024 campaign in late April and political bettors giving Trump a big lead against his Republican challengers, the safe bet as of now is another Trump-Biden showdown.
Despite DeSantis and Scott throwing their names in the 2024 hat, Trump has maintained his betting odds on the political wagering exchange PredictIt. On the platform's market, asking, "Who will win the 2024 Republican presidential nomination?" Trump's shares have held steady at nearly 60 cents.
DeSantis' shares are trading at 33 cents, and Scott's are at just seven cents. Neither candidate received a betting bump in the wake of their campaign confirmations.
Trump has labeled DeSantis as "DeSanctimonious," a nickname the ex-president coined after DeSantis' wife in 2022 tweeted a video that seemed to suggest that her husband was sent by a higher authority to save Floridians. The adjective "sanctimonious" means "making a show of being morally superior" to other people.
"I know Ron. The way he handled his announcement, he will handle the country," Trump opined on his Truth Social media platform.
The former president was a bit kinder to Scott, though he didn't refrain from also pointing out technical difficulties there.
"Tim Scott's presidential launch, even with the broken microphone (don't pay the contractor, Tim!), was by far the best presidential launch of the week," Trump wrote, also on Truth Social.
Crowded Field Favors Trump
Political pundits believe a deep GOP field will favor Trump, a notion that the former president seems to agree with. Along with Trump, DeSantis, and Scott, other Republicans who have formally announced their 2024 campaigns include former South Carolina Gov. Nikki Haley, former Arkansas Gov. Asa Hutchinson, entrepreneur Vivek Ramaswamy, and conservative radio host Larry Elder.
"[The primary] is rapidly loading up with lots of people, and Tim is a big step up from Ron DeSanctimonious, who is totally unelectable," Trump said.
Some believe Trump is also not electable. And that is likely keeping Biden as the 2024 betting front-runner.
Biden's PredictIt shares of winning the 2024 US presidential election are trading at 44 cents. Trump is second at 33 cents, and DeSantis is third at 26 cents.
Vice President Kamala Harris, Transportation Secretary Pete Buttigieg and California Gov. Gavin Newsom are next at just three cents.