Trump Impeachment Odds Slashed to Shortest Ever in Wake of Helsinki Summit Backlash
Posted on: July 19, 2018, 04:00h.
Last updated on: July 19, 2018, 01:56h.
US President Donald Trump's perceived deference towards Russian President Vladimir Putin at Monday's Helsinki summit has garnered scathing responses from both sides of the political spectrum.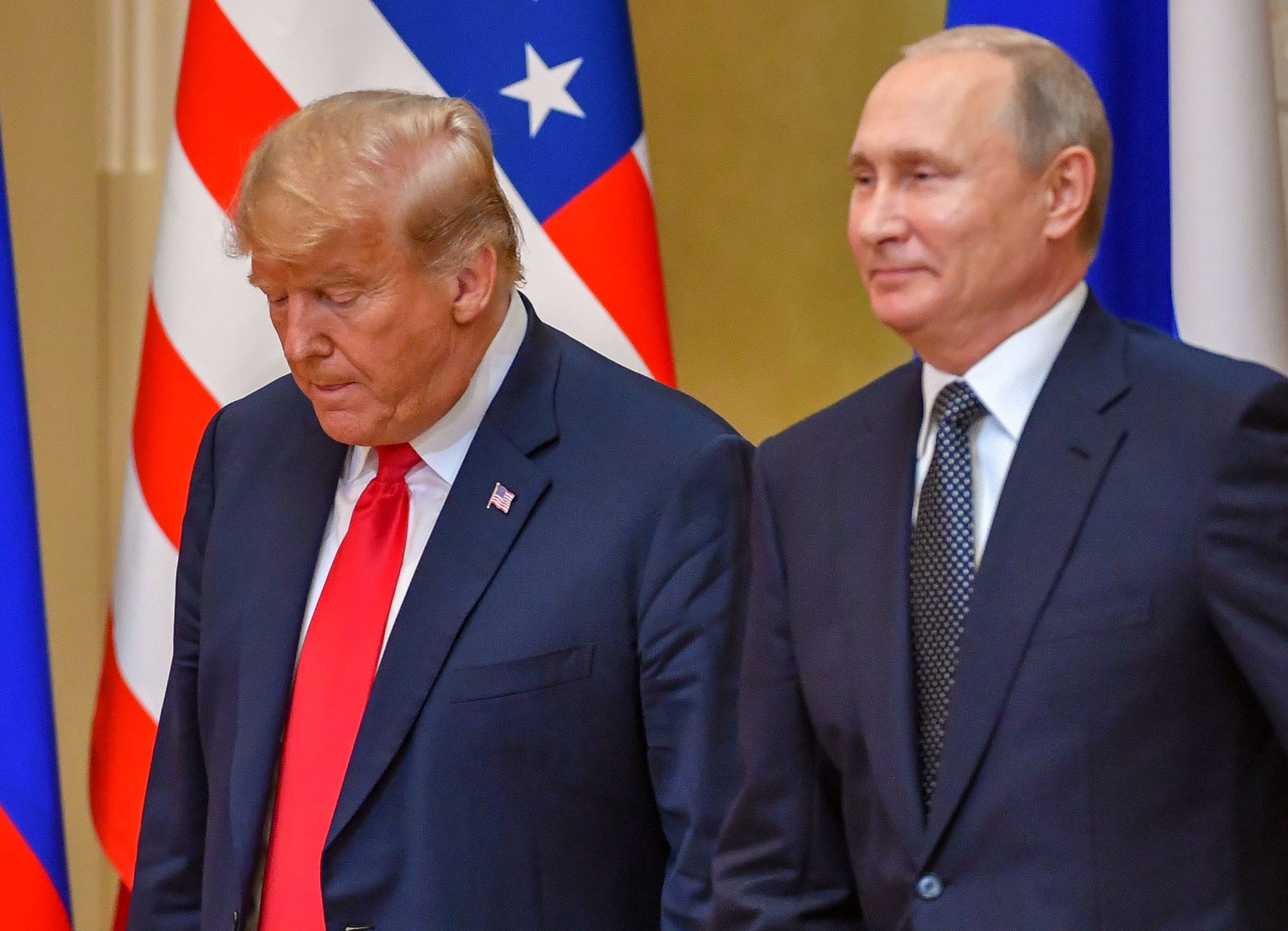 Even conservative Fox News seemed disillusioned by the president's insistence on backing Putin's word over those of his own intelligence services on alleged Russian meddling in the presidential elections.
Before Air Force One had touched down in Washington, there was talk of weakness — and even "treason" — although a few were convinced the president was engaging in some realpolitik in a bid to improve relations between the two superpowers.
Irish bookmaker Paddy Power — always happy to throw out some outrageous novelty bets, especially where Trump is involved — is riding the global wave of ire.
'Shortest Odds in Modern History'
Paddy perceived Helsinki as doing some serious damage to Trump's presidency, which is why it has cut the odds on his impeachment to their lowest ever, 2/1 — meaning it believes there is a 33 percent chance of the event occurring.
Prior to Monday's events, the price had been 4/1, representing a 20 percent chance.
According to Paddy Power spokesman Lee Price, those odds reflect the difficulties involved in impeaching an incumbent president. That's because no president in history has ever been removed from office by Congress.
Two American leaders —  Andrew Johnson and Bill Clinton — have been impeached by the House of Representatives, but both were acquitted by the Senate. Impeachment proceedings were started against Richard Nixon, but abandoned when he resigned from office.
"What this whole Moscow gruel has taught us is that the Donald is still the biggest ticket in town — and people love to bet on his downfall," Price told the Washington Post on Wednesday. "Given the complexity of the impeachment process, that's an unprecedented price in terms of how short it is. No president in modern history has had such short odds."
Trump Impeachment Biggest Political Market
Trump has provided rich pickings for Paddy Power's playful oddsmakers, who regularly offer a host of creative wagers on his presidency.
Those include such unlikely outcomes as "Will Trump convert to Islam?" (50-1), or "Trump to publicly reference a country that doesn't exist during a 2018 press conference" (10-1). The bookmaker has even appointed a "Head of Trump Betting" and offers odds on itself being sued by the president (50/1).
But to Paddy Power's customers, the impeachment bet is the big one, according to Price.
"Since Trump's inauguration, we've had more bets on his impeachment than we've had on any Brexit market, any UK election market, or any of the other 100 or so specials we have on-site about the president," he said.
Latest Casino Stocks:
Retrieving stocks data...
Retrieving stocks data...
Retrieving stocks data...
Retrieving stocks data...
Retrieving stocks data...