Tropicana Las Vegas Says Cancellations Increased 35 Percent Following Shooting
Posted on: October 27, 2017, 01:00h.
Last updated on: October 27, 2017, 08:35h.
Penn National Gaming, parent company to Tropicana Las Vegas, says cancellation rates at the Strip resort surged 35 percent year over year following the October 1 deadly shooting that left 58 victims dead and hundreds injured.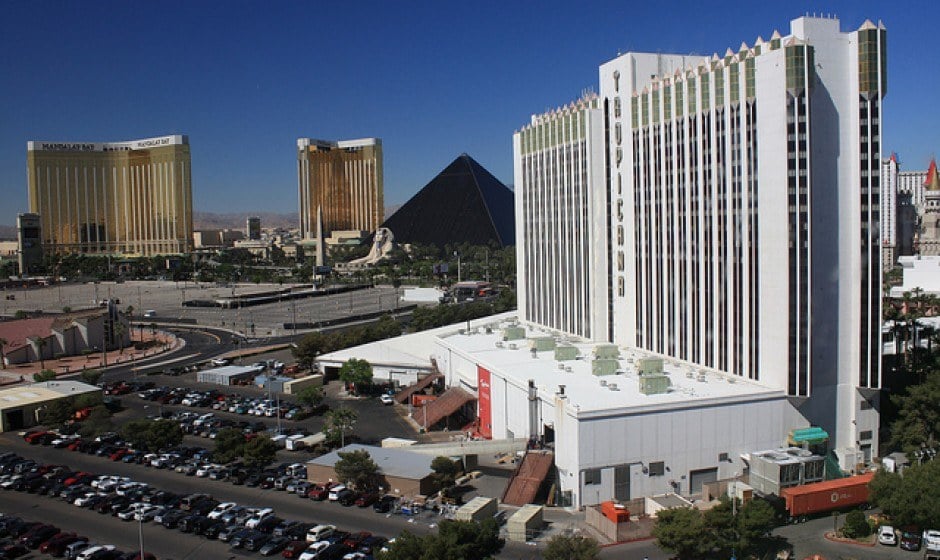 The closest casino to the Route 91 Harvest country music festival site not owned by MGM, Tropicana executives explained that while the shooting hurt business in the short term, there appears to be little to no lasting impact.
Penn National, the Pennsylvania-based gaming and hospitality conglomerate that acquired the southern Strip property in April of 2015 for $360 million, told investors during a call this week, "At this point, it appears there will be very little impact going into 2018, but it's still the first month post-event. It's hard to say exactly how it's going to play out."
CEO Tim Wilmott said of the 35 percent jump in cancellations, 80 percent of those nulled reservations were for October and November. The company also said almost all of the cancellations were in the leisure segment, and that no groups changed their plans at the property.
Shooting Impact
It's been nearly a month since Stephen Paddock opened fire from inside his Mandalay Bay hotel room at outdoor concertgoers across the Strip just south of Tropicana Las Vegas. Investigators still can't figure out a motive, and numerous of unanswered questions remain surrounding not only Paddock, but security guard Jesus Campos, the timeline of events, and the ongoing investigation.
But in terms of what impact the shooting had on Las Vegas business, information is coming to light.
In addition to Tropicana revealing a surge in cancellations, Caesars CEO Mark Frissora said his resorts are also experiencing an increase in would-be Las Vegas visitors abandoning their plans.
The CEO said there's been a drop in Asian visitor arrivals due to the many cultures' belief in a mourning period in respect for the dead that can last as long as four months.
Penn Cautiously Optimistic
Chatting with investors over the company's third quarter performance, Penn National revealed that it exceeded estimates on record revenues. Earnings before interest, depreciation and amortization (EBITDA) came in at $107.3 million, an increase of six percent, or $5.7 million, over the same period in 2016. Net revenues totaled $806.2 million, beating forecasts by two percent.
While the financial report is strong, Penn admitted plenty of concerns hover over the company. COO Jay Snowden said the Las Vegas shooting impact will be fully felt in the fourth quarter, the executive telling shareholders that "quarter four will be challenging."
Another concern is Pennsylvania's massive gambling expansion bill that the state legislature passed this week. Should Governor Tom Wolf (D) sign the measure, up to 10 satellite casinos with 750 slot machines and 30 tables each could come into existence. Penn National says such facilities will poach from established casinos.
"Robbing Peter to pay Paul may be a good idea when Peter is in Atlantic City and Paul is in Pennsylvania, but it certainly doesn't make economic sense when Peter is an established tax-generating business employing 1,000-plus Pennsylvania residents," Penn National said in a statement.
Similar Guides On This Topic