Casino Stocks Score Big on Lifting of Federal Sports Betting Ban
Posted on: May 15, 2018, 05:00h.
Last updated on: May 15, 2018, 02:29h.
Casino stocks and companies associated with gaming saw their shares increase on Monday after the Supreme Court of the United States (SCOTUS) ruled against the longstanding federal sports betting ban.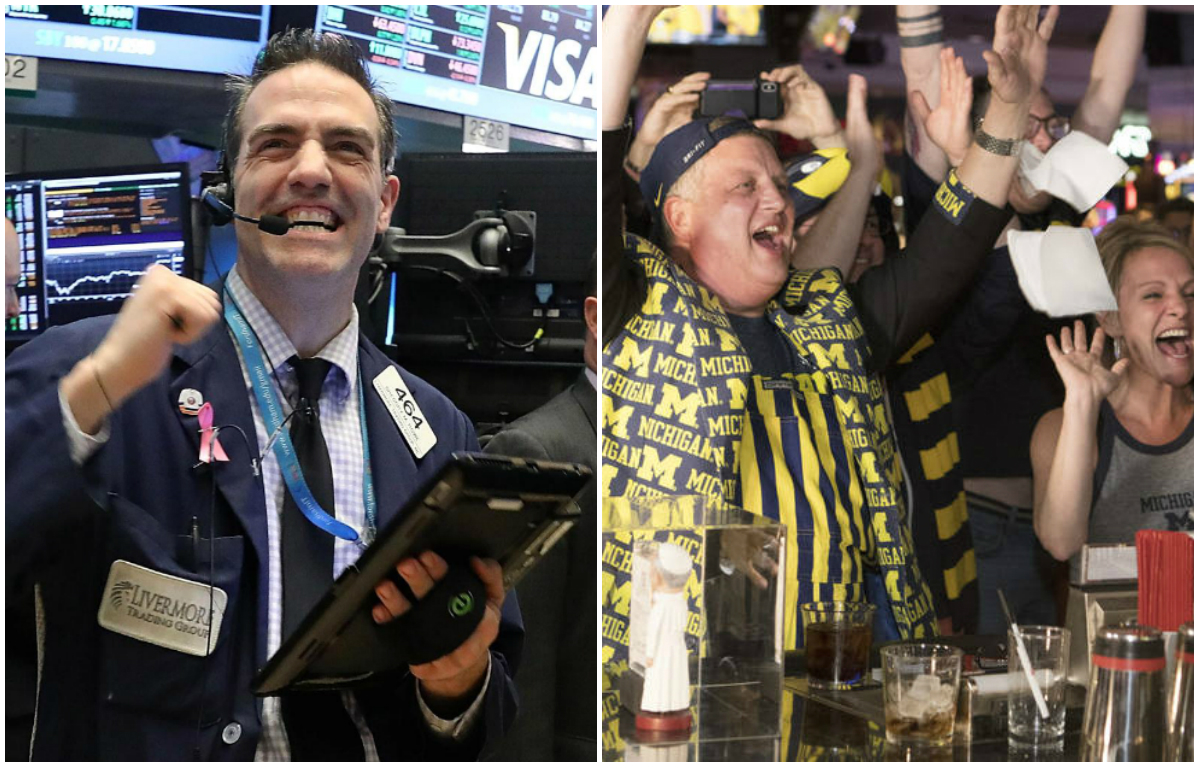 With lawmakers in each state now empowered with the ability to dictate their own sports gambling laws (dependent on voter approval, if required), investors believe casino stocks that operate in the space are solid buys.
MGM Resorts and Caesars Entertainment saw their stocks respectively gain 1.67 percent and 5.5 percent. Boyd Gaming and Penn National saw their shares increase three percent and 4.6 percent.
But the big winner was gaming equipment manufacturer Scientific Gaming. Its stock soared 11.7 percent from $53.15 to $59.39.
Non-Vegas Casino Stocks
SCOTUS ruled that the Professional and Amateur Sports Protection Act of 1992 (PASPA) was out of bounds of the Constitution based on anti-commandeering interpretations of the Tenth Amendment. Six of the nine justices felt that the sports betting prohibition was unlawful because it directed 46 states to adhere to regulations that four others were immune.
The landmark decision means the odds favor sports betting coming to a casino near year. MGM Resorts President William Hornbuckle said "in the next two years to three years, there are 10 to 12 states that are ripe and ready to activate. We will be there. We will participate in it."
While MGM owns and operates the most casinos in Las Vegas, the company also has properties in Michigan, Maryland, Mississippi, Illinois, and New Jersey. Its Borgata in Atlantic City has already announced construction on a $6 million sportsbook.
Morgan Stanley says companies like Penn National, which focus more on so-called "regional casinos," or venues outside Las Vegas, will see new revenue potential should states take steps to authorize and regulate sports betting.
In a note, Morgan Stanley said the SCOTUS opinion "is a slight positive for regional gaming stocks." The financial firm predicts sports betting will account for less than two percent of the $120 billion US gaming industry.
Las Vegas Just Fine
Wynn Resorts and Las Vegas Sands, which are predominantly focused on the Las Vegas Strip and China's Macau, didn't see their casino stocks jump, as both companies were relatively flat on Monday.
But casino operators that have been focused on Nevada won't be hurt by the sports betting repeal, so says MGM CEO Jim Murren. Talking with the Associated Press, the chief executive explained, "The parallel would be if you think back on casino expansion throughout the United States."
"That has actually benefited MGM in Las Vegas because people want to go to the market leader," Murren declared. "Las Vegas is the undisputed leader. I think the same will happen with sports betting."
MGM's sportsbook director Jay Kornegay agrees with his boss. "With the expansion of legalized sports betting across the country, there's a chance that it will be introduced to a whole new demographic who will then want to come to Las Vegas and experience the Las Vegas venue," he presumed. "I think most of us are really embracing this."