The 13, Flamboyant Investor Stephen Hung's Ultra-Luxury Macau Resort, Might Open Without Gambling
Posted on: October 19, 2017, 03:00h.
Last updated on: October 19, 2017, 02:15h.
The 13 is reportedly nearing completion on the 200 all-villa hotel, but the $1.6 billion development located south of the Cotai Strip in the Coloane Village reportedly won't have a casino when it opens in the coming months.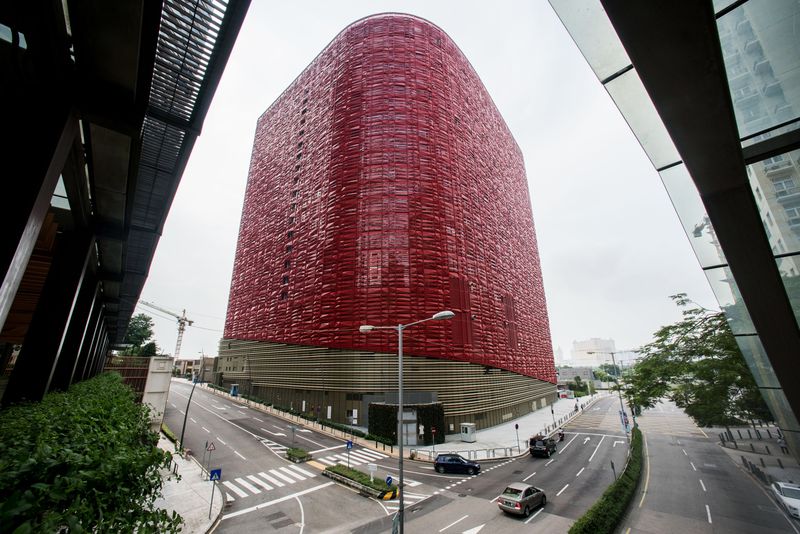 Speaking this week with GGRAsia, Lionel Leong, Macau's third most senior government official who heads the city's economy and finance department, revealed that The 13 hasn't applied for a gaming permit. Leong explained that he also was unaware of whether the resort had established a partnership with one of Macau's six licensed gambling operators, which would be required prior to filing a casino application.
The 13 is the brainchild of flamboyant Hong Kong businessman Stephen Hung, a former banker and Merrill Lynch executive who has an intense yearning for luxurious extravagances. He purchased 30 custom Rolls Royce Phantoms in 2014 at a cost of $20 million to serve as shuttles for guests.
Once opened, the 200 villas will come with a base rate of $1,500 a night, and a penthouse suite that will supposedly run $130,000 a night.
Unlucky 13
The number 13 is actually considered to be a lucky number in Chinese culture, but for Hung's vision, it proved to take on more of the American connotation.
Hung began attracting investors for The 13 in 2012 by selling stake in his publicly traded company 13 Holdings. Enthusiasm soared from investment firms looking to get in the Macau casino game, and Hung's stock price soared from $0.51 to a peak of $1.54 in 2013.
But then China began cracking down on junket companies bringing the country's wealthy elite to the gaming enclave. The embargo led to casino wins plummeting from $45 billion in 2013, to less than $29 billion in 2015.
Investors fled, selling off 13 Holdings and sending the company's valuation to the gutter. Construction slowed, and Hung eventually found himself tens of millions of dollars short in funding.
Instead of folding on The 13, Hung sold his 52 percent stake in Paul Y. Engineering Group at a deep discount. The sale gave him money to pay off earlier creditors, and keep the resort moving forward.
Bloomberg Intelligence gaming analyst Margaret Huang feels Hung failed to alter his resort's theme and focus despite fewer VIPs coming to Macau amid the government crackdown.
"If the property operates as a standalone hotel, it may be difficult to justify room rates to match its high-end focus," she said. "Without a casino, it would be nearly impossible to have gamblers book rooms separately with them."
Creditors stand to take ownership of the 30 Rolls Royce vehicles and the unfinished resort unless Hung and the property quickly begins generating income. Hung already violated one bank loan totaling $384 million when he missed a July 31 opening requirement.
Hung is rushing to get the hotel open to buy himself more time. The Macau Government Tourism Office said in September that it was waiting on a formal inspection request before issuing a hotel permit.