Atlantic City Casinos Win $2.6 Billion, First Yearly Increase Since 2006
Posted on: January 13, 2017, 12:06h.
Last updated on: January 13, 2017, 12:06h.
Atlantic City casinos won more than $2.6 billion in 2016, a 1.5 percent increase on 2015 and the region's first annual gain in a decade.
It's been a turbulent, if not catastrophic, 10 years since the New Jersey gambling locale posted a yearly win in the black. The last 12-month gain came back in 2006 when Atlantic City resorts pulled in $5.2 billion.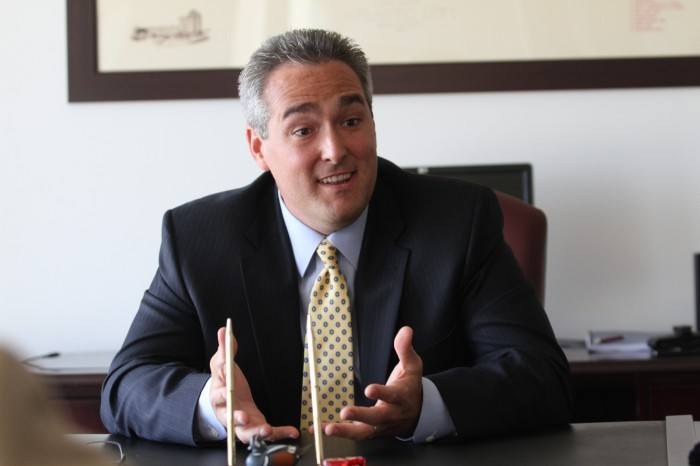 In part due to gambling expansion in neighboring states, as well as the Great Recession in the late 2000s and early 2010s, casino take plummeted to $2.56 billion last year, its worst performance since 1987.
But thanks to the strong performance of online gaming, Atlantic City has reversed course. Though total income remains a far cry from revenues experienced a decade ago, the change is certainly welcomed.
"These are some strong numbers, especially with all the bad news about Atlantic City's 'demise,'" New Jersey Casino Control Commission Chairman Matthew Levinson told the Associated Press. "There's a lot of good news . . . We have some stronger casinos now, and internet gambling continues to increase."
AC Volt
The town began the year with eight casinos and finished with seven following the closure of the Trump Taj Mahal in October. And while billionaire Carl Icahn's shuttering of President-elect Donald Trump's dubbed "Eighth Wonder of the World" marked Atlantic City's fifth casino casualty since 2014, the beachfront gambling destination has seemed to finally have caught some wind for its sails.
Economic observers have theorized that less competition and a downsizing of Atlantic City was needed. Caesars Entertainment, which owns Caesars, Harrah's, and Bally's, took the advice and closed the Showboat in 2014 even though the Boardwalk property was still producing gains.
Icahn didn't seem to lose much sleep over terminating the Taj, as he still owns the Tropicana. The latter witnessed strong monthly percentage gains in November and December due to the Trop being the designated reciprocal property for Taj rewards customers.
Thousands of jobs have been lost over the past 36 months, and the city's government has been taken over by the state. But the 2016 performance signals that the downsizing might be more appropriately labeled "rightsizing."
"By no means do I want to diminish the negatives of the past . . . but we are seeing a one-step-at-a-time initiative by some of the corporate stakeholders that gives hope and a little back to the city image," Drexel gaming professor Bob Ambrose told the Press of Atlantic City.
Internet Gains
Without online gambling, Atlantic City's land-based casino win was basically flat at a 0.3 percent loss on 2015. But with internet gaming factored in, which totaled $196.7 million, a 32.1 percent year-over-year jump, overall win was up.
Once considered a trivial sector reserved primary for interactive poker fanatics and digital slots, internet casinos are playing a substantial role in the revitalization and stabilization of Atlantic City.
That's good news for the state and local government, as online gross gaming revenues are taxed at 15 percent. Brick-and-mortar revenues are levied at eight percent.
Similar Guides On This Topic