Suspicious Transaction Reports Up at Macau Casinos
Posted on: December 13, 2017, 01:02h.
Last updated on: December 13, 2017, 01:02h.
Reports of suspicious transactions at Macau casinos were up more than 37 percent year-over-year for the first half of 2017, a rise that mirrors the increase in revenues coming into the territory's gaming industry.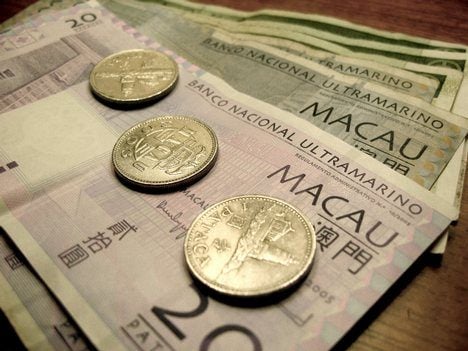 In total, more than 1,000 cases of suspicious transactions were reported by casino operators, which made up 70 percent of the total of such reports in the city.
These reports mostly cover the kinds of activities that raise red flags in casinos around the world. For instance, the venues may report when gamblers try to convert chips back to cash without playing with them (or with minimal play), or when people attempt to redeem chips or other markets on behalf of a third party.
Reports Don't Indicate Criminal Activity
These reports aren't necessarily an indication that anything criminal has occurred. However, casinos are required to report such activity to the Financial Intelligence Office if the "natural, complexity, [or] the amount involved…indicates any activities of money laundering or terrorist financing."
In most cases, nothing comes of the reports. In total, only 79 cases were sent to the Public Prosecutions Office for additional investigation, and it is unclear how many of those incidents were actually prosecuted.
The increase follows last year's instructions from the Gaming Inspection and Coordination Bureau that required casinos and junket operators to apply more scrutiny in their anti-money laundering procedures.
Money laundering and other financial crime has been a serious concern for Macau's prosperous gaming industry, both in the territory itself and on the Chinese mainland. In November, Chinese authorities busted an illegal bank that had allowed more than 10,000 people to move $3 million out of China illegally.
Banks like these have often been used to move money into Hong Kong and Macau beyond what is allowed by government limits.
Macau Steps Up Anti-Money Laundering Efforts
Other steps have also been taken in order to tighten up anti-money laundering efforts. Earlier this year, Macau's government began using facial recognition software at UnionPay ATMs in the city.
Those who had cards issued by banks on the Chinese mainland are now required to have their identities verified by the facial recognition technology, and must show Chinese identification to receive cash withdrawals.
"The government spares no effort to implement anti-money laundering and anti-terrorism rules," the Macau government said in a statement about the new technologies being implemented.
While an anti-corruption campaign by President Xi Jinping drove down revenues at Macau casinos for more than two years, the current efforts to curb money laundering don't seem to be having the same negative impact on the local gaming industry.
Casinos in the Chinese enclave has now posted 16 straight months of year-over-year revenue gains, with total gross revenues rising above $30 billion for the first 11 months of 2017. Analysts are bullish on that trend continuing, with Morgan Stanley predicting that gross gaming revenue could reach $53 billion by 2022.