Suffolk Downs Files Incendiary New Claims Against Former Massachusetts Gaming Commissioner, Everett Mayor in $3 Billion Wynn Resorts Lawsuit
Posted on: February 18, 2019, 05:34h.
Last updated on: February 18, 2019, 05:34h.
Sterling Suffolk Racecourse LLC – owner of Massachusetts racetrack Suffolk Downs – has added two explosive new claims to its lawsuit against Wynn Resorts, which seeks to demonstrate the company "conspired to fix" the 2014 bidding process for a single license to build a casino in the Boston area.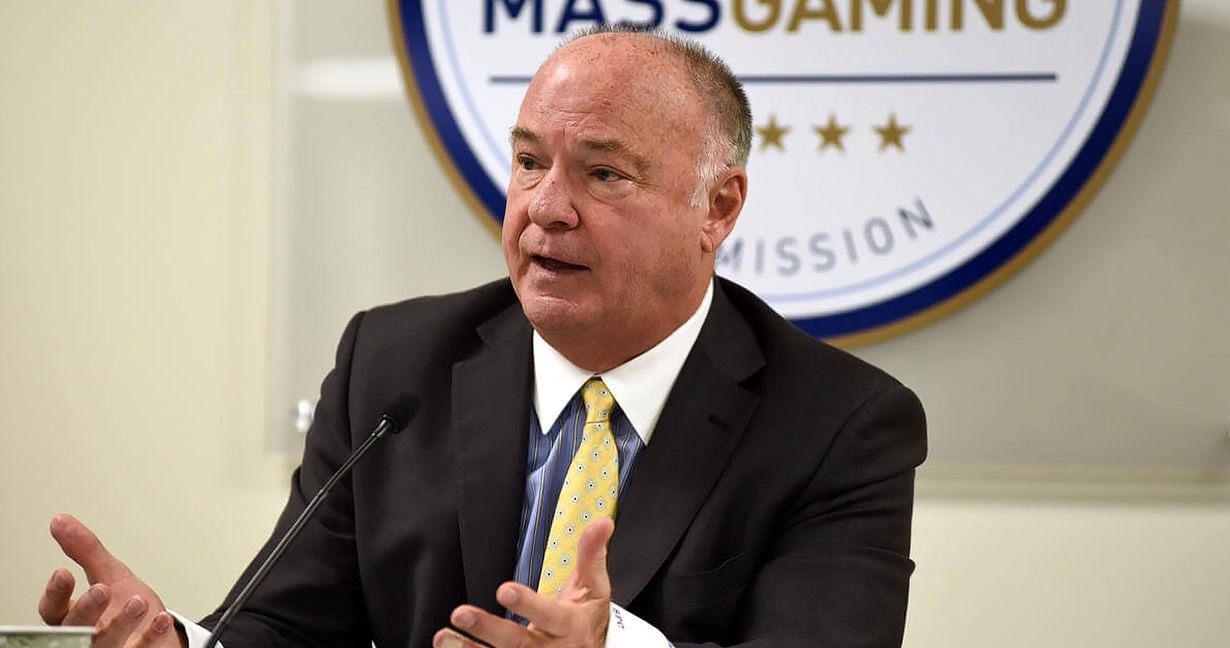 Amended complaints accuse Everett Mayor Carlo DeMaria of taking kickbacks from land acquisition deals for the Wynn casino, and of then Massachusetts Gaming Commissioner Stephen Crosby of conspiring with a friend, Paul Lohnes, to steer the license towards Wynn Resorts in a "secret deal."
Lohnes was a majority owner in FBT Everett Realty, the company that owned the land acquired by Wynn for the Encore Boston Harbor, which is now close to completion. Crosby resigned from the MGC last year amid claims of bias towards Wynn.
Crosby declared his relationship with Lohnes back in 2013 but only ten months after negotiations began on the land deal.
Steve Wynn's attorney Brian Kelly branded the new allegations as "more nonsense from a disgruntled competitor which we will file a response to soon" to the Boston Herald.
The MGC's decision in 2014 to award the license to Wynn Resorts, rather than to Suffolk Downs' joint proposal with Mohegan Sun, put the already ailing racetrack on life support.
Land Deal Firestorm
The FTB Everett Realty land deal has long been a subject of controversy because of the criminal history of one of its partners, Charles A. Lightbody, which other partners in the business were accused of concealing from authorities to ensure the deal went through.
Lightbody and two partners were prosecuted for fraud in 2016, but all were acquitted. Lohnes' name was rarely mentioned during extensive local media coverage devoted to the circumstances surrounding land deal, and he was not among those charged with fraud.
But according to Sterling Suffolk, Lohnes was a good friend of Crosby's and had once bailed him out when Crosby's publishing business went under.
"… In the late spring of 2012, Lohnes told at least some of his partners in FBT that Crosby 'owed him big time' for Lohnes having bailed him out of a bad business deal and that if they wanted a casino on the property, Crosby would help them get the license," claims the lawsuit.
Invoking RICO
"By fraud, kickbacks, political cronyism crossing the line of legality and other unlawful methods, the Defendants conspired to fix the application process …," it continues.
The Defendants herein conspired to, and did in fact, circumvent the safeguards and protections that the Gaming Act was intended to provide," it adds.
Sterling Suffolk is suing Wynn Resorts and FTB Everett Realty for $3 billion under the Racketeer Influenced Corrupt Organization (RICO) Act.
Meanwhile, Wynn Resorts is still awaiting the verdict of an MGC investigation into its suitability for licensing in Massachusetts, which was launched following accusations of sexual misconduct against its former chairman and CEO, Steve Wynn.
The MGC has already investigated the Everett land deal and is satisfied that there was no impropriety on behalf of Wynn Resorts.
Similar Guides On This Topic