Suffolk Downs Boston Casino Vote Could Be Photo Finish
Posted on: October 29, 2013, 05:30h.
Last updated on: October 28, 2013, 08:14h.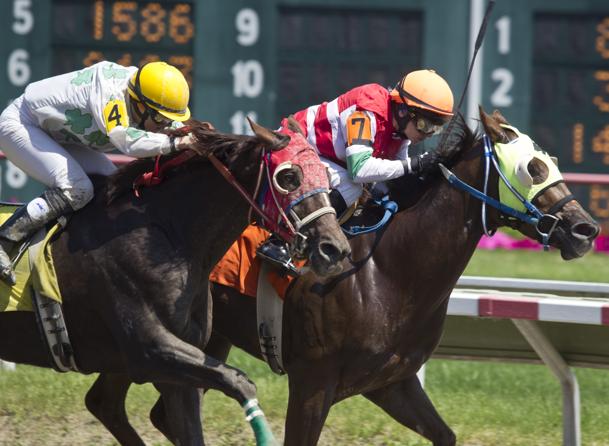 In the city of Boston, there's just one issue keeping city residents up at night these days: can the Red Sox win their third World Series title in 10 years? But while David Ortiz and the rest of the Sox are busy battling the St. Louis Cardinals for baseball bragging rights, there's another battle brewing under the surface – and it could be just as contentious as the obstruction ruling that ended Game 3.
Bugles Playing "First Call"
Both supporters and opponents of the plan to build a casino in East Boston are ramping up their efforts to get out the vote in the final days before the November 5th election, as both sides are anticipating a close race that could come down to voter turnout. The casino, which would be placed at Suffolk Downs, has become a hotly debated issue in churches, on street corners, and even among candidates for mayor.
Anti-casino forces feel like they're seeing some potential for a change in the shape of the vote – though that could be either positive or negative. The exit of Caesars Entertainment as a partner for Suffolk Downs in the casino bid recently has thrown the race into chaos, as it has confused voters over whether or not they want to support the plan.
That confusion has shown up in the polling of an organization known as the Friends of East Boston, which opposes the casino project. According to lead organizer Pedro Morales, the group does phone polling of 1,200 to 1,500 East Boston residents every day. Before the news about Caesars departure from the project, about 10 percent of residents were still undecided about whether or not to support the Suffolk Downs bid. Now, that number is in the range of 22 percent to 24 percent every day.
"Last night, one precinct went from 22 percent to 37 percent," Morales told the Boston Herald. "I'm not saying at all that that's automatically to our benefit. They could easily say they're waiting to see who the new partner is. The least that can be said is that uncertainty has definitely been introduced."
Neck and Neck Towards the Finish Line
According to Morales, his polling has shown that about 40 percent are for the casino bid, with another 40 percent opposing it. Suffolk Downs says that they don't see exactly the same numbers, and that they believe undecided voters can be won over by hearing the details of their proposal.
But regardless of the exact numbers they have, both sides clearly feel the issue hasn't been decided yet – and that means plenty of efforts to get voters on their respective sides in the final days before the election.
"We're doing some door-to-door canvassing, we're offering rides to the polls and we've been ID'ing supports along the way," said Suffolk Downs COO Chip Tuttle. According to Tuttle, hundreds of volunteer casino supporters will be canvassing on their behalf in the last week before Election Day, planning to visit thousands of voters and promote the virtues of the casino plan to them.
Opponents of the casino bid won't be sitting on their hands, either. They've set up a base camp at a neighborhood church, where religious leaders and others in the community are working together to oppose the efforts of Suffolk Downs.
"It's really, really simple," Morales said. "If you love your community, your family, your churches, the casino can't be good for you."
Click, click, click.
Most Read