Stephen Hung's Ultra-Luxury Macau Resort Nears Completion
Posted on: September 17, 2017, 05:00h.
Last updated on: September 15, 2017, 08:51h.
Flamboyant Hong Kong businessman Stephen Hung is nearing completion on his $1.3 billion hotel resort named The 13.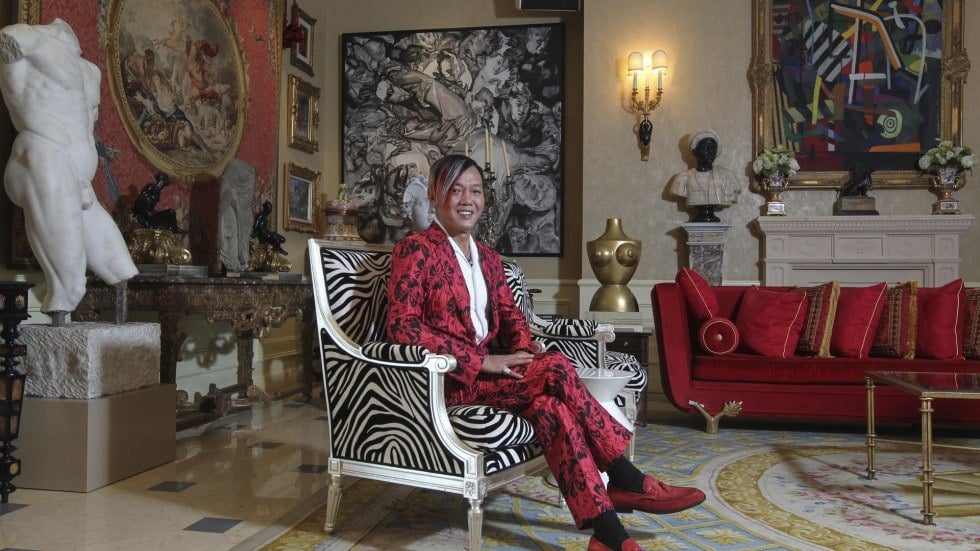 Macau Government Tourism Office (MGTO) Director Maria Helena de Senna Fernandes told reporters on Wednesday that the agency is ready to inspect the property once a formal request is filed.
The news that the ultra-luxury hotel is almost finished might come as a surprise to some, after reports surfaced in recent months that Hung was in desperate need of cash, and had missed opening deadlines as mandated by previous creditors.
Speaking with GGRAsia, Fernandes said, "All the paperwork is ready, we are just waiting for the developer to request the site inspection. After that, we can issue the hotel license."
The (Number) 13
The number 13 is actually lucky in Chinese culture, despite its doomed connotation in the United States. For Hung's endeavor, however, it's proven to more align with the American way of thinking.
Hung, a former banker and Merrill Lynch executive, began The 13 project back in 2013 at the height of Macau's gaming success. Envisioned as a homage to Louis XIII's opulent tastes, Hung said he was building Macau's version of the Palace of Versailles, a hotel and casino designed exclusively for the uber-rich.
During 2013, casinos pulled in a record $45 billion. But a crackdown ensued by mainland authorities on corruption that extended to VIP junkets bringing China's ultra-wealthy to Macau. The suppression hampered the industry, as touring companies folded and private high-stake rooms became vacant.
Gaming incomes plummeted over the next three years to $28 billion last year. With fewer millionaires descending on the gaming enclave, Hung's over-the-top indulgence became less attractive to investors.
That hasn't stopped the showy entrepreneur from continuing to spend.
Hung took delivery on 30 custom red Rolls Royce Phantoms earlier this year, the largest order in the carmaker's history. Base models go for more than $417,000 each.
Despite not even being open for business, Hung defended the opulent vehicle fleet purchase by saying, "It was functional. We needed 30 vehicles to serve our guests."
Casino Hung Up
With creditors pushing Hung to open the hotel, but in need of additional funds to complete the project, Hung agreed to sell his 52 percent majority stake in Paul Y. Engineering Group at a deep discount to get money fast.
The transaction delivered Hung HK$300 million ($38.4 million), a roughly 35 percent discount on the engineering firm's book value.
By all accounts, Hung is going to see The 13 through. But with rooms starting at $1,500 a night, the hotel needs a high roller casino space to capitalize off its well-to-do guests. Initial resort plans called for a casino, but as of now, The 13 hasn't reached an agreement with one of Macau's six licensed operators.
Located south of the main drag of the Cotai Strip, the closest casino is Studio City. That complex is majority owned by Melco Resorts, the Hong Kong company controlled by fellow Chinese billionaire Lawrence Ho.
Similar Guides On This Topic