State and Seminoles at Impasse, Efforts to Expand Florida Gambling Collapse
Posted on: May 3, 2017, 11:00h.
Last updated on: May 3, 2017, 12:20h.
Legislation in Florida that seemed to be moving swiftly toward a comprehensive overhaul of the state's gambling landscape came to a screeching halt on Tuesday.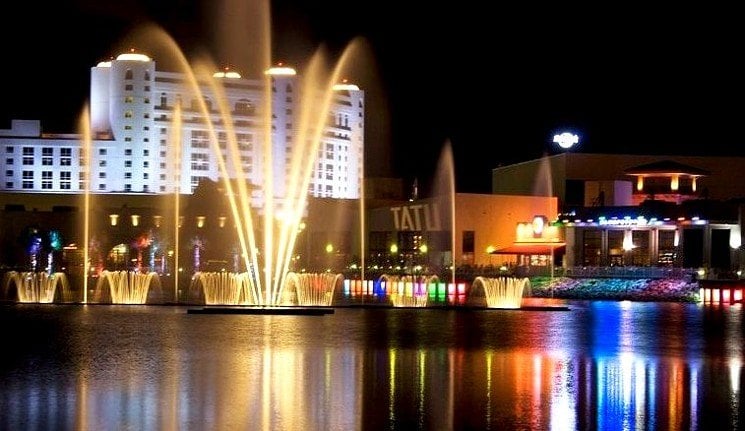 With differences between the House and Senate gaming bills too great to find common ground before the Legislature's close on May 5, gambling in the state will see no changes, at least for another year.
Had legislators found a path forward, the state could've seen a new casino resort in Miami, horse and dog tracks (and jai alai frontons) abandoning races to operate slot machines, and the state's seven Seminole casinos allowed to offer craps and roulette.
Two Paths Forward
The state government in Florida has been incentivized to come up with comprehensive gambling legislation ever since the state's compact with the politically powerful Seminole tribe expired in 2015. Courts have allowed the current agreement — determining games allowed and revenue sharing with the state — to stay in effect through 2030.
While the Seminoles have continued sending payments of about $20 million a month in good faith, the state has been eager to renegotiate these payments to address state budget shortfalls.
The Florida Senate bill would have allowed slot machines at dog and horse tracks across the state, and would have allowed racetracks in South Florida to offer blackjack. In exchange for giving up their current blackjack monopoly, the Seminoles would have been authorized to build two new casinos in South Florida.
A House Bill took a different approach, with the Seminoles guaranteeing $3 billion to the state over seven years if they could maintain their monopoly on blackjack, with no new slot parlors or casinos in South Florida. This option would've resulted in the richest Native American gaming agreement in US history. But alas, with so many interests wanting to reshape the Florida landscape, none could get done.
One Big Step Back 
One disappointed stakeholder is Genting Group, the Malaysian casino giant that bought the old Miami Herald property in 2011 with designs on transforming it into a luxury destination resort.
This all could be moot, however. The Florida Supreme Court is deciding a case in July that has racetracks in the north of the state challenging a prohibition against slots after local voters approved them.
If the court rules in favor of slot interests in the panhandle, the decision would invalidate key elements of the Seminoles' current compact granting exclusive rights for offering certain games outside of South Florida.
Regardless of how this case turns out, with so much money on the line, Florida residents and tourists can be certain that gambling will again be at issue when state lawmakers reconvene in a year.