Sportsbook William Hill Pegs Hillary Clinton 2-1 Fave for Next Prez
Posted on: November 13, 2013, 05:30h.
Last updated on: November 12, 2013, 11:47h.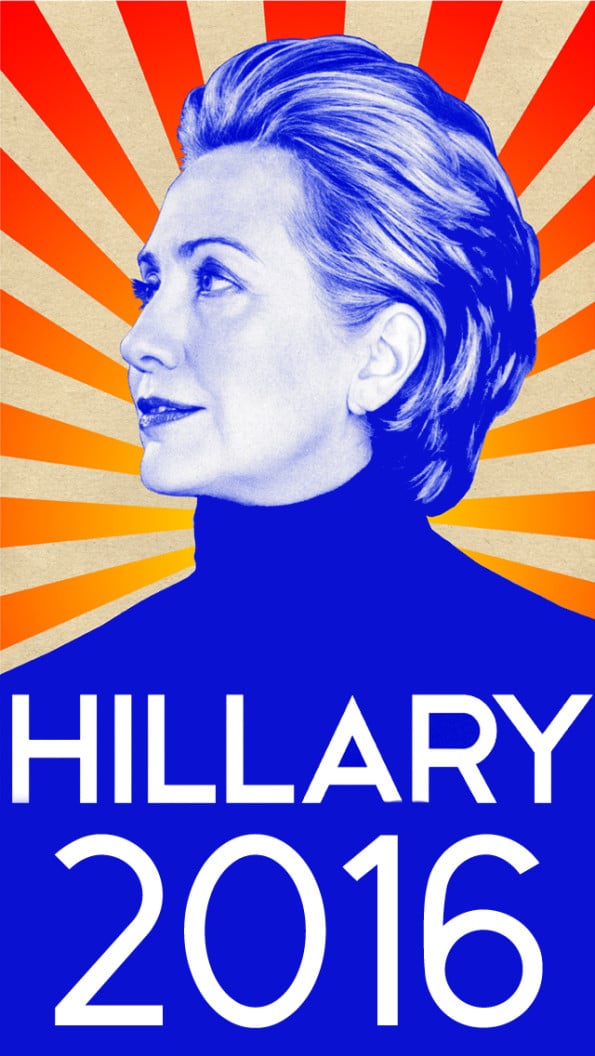 You can bet on lots more than football or golf at a sports book; most take bets for all kinds of crazy odds, from who will win an Oscar to Lindsay Lohan's chances of going to rehab. So why not place your bets for the next American president?
Who's Next in Line to the White House Throne?
Yup, it may be three years off yet, but it's not too early to put your money on the candidate you think is most likely to succeed Barack Obama's second – and thus last – term. Prominent bookmaker William Hill will be more than happy to take your money, and they've even set the current odds to help you decide if you want to go high-risk or out on a limb.
If you want to win large, of course, you have to bet large. Take a Londoner who's already risked $2,400 on a 5-2 bet that former Secretary of State Hillary Clinton will be taking over the White House in the 2016 elections; William Hill says that so far, that's their largest wager, but hey, with three years and who knows what kind of news stories yet to come, this race is still wide open.
As of now, William Hill has Ms. Clinton a 2-1 favorite, moving up from 5-2 earlier.
"This bet on Hillary Clinton, together with a run of support for [New Jersey Gov.] Chris Christie, reducing his odds from 20-1 to 10-1, seems to signal the presidential race coming under starter's orders as far as political punters are concerned," William Hill spokesman Graham Sharpe said.
Odds Are In
If you want to know where the odds are as of the start of this week, here's the recap:
Hillary Clinton (D), 2-1
Sen. Marco Rubio, (R-Fla.), 6-1
Former Florida Gov. Jeb Bush (R), 9-1
NJ Gov. Chris Christie (R), 10-1;
New York Gov. Andrew Cuomo (D), 12-1;
Rep. Paul Ryan, (R-Wis.), 16-1.
So while the Democratic contenders may be fewer, their key and most likely candidate leads the pack. So far. But William Hill notes that right now, if you tally all the odds of both parties, they are actually tied at 10-11 for either one to win; the real long shot would be a possible independent, with a current 100-1 bet against.
Bookie competitor Ladbrokes also has Clinton favored, but at slightly different odds of 9-4; their take on Christie is the same as William Hill's: 10-1. Another sports book, Paddy Power, has Clinton at 15-8 and Christie at a slightly better 9-1 shot.
If you like to  take super high-risk odds, how about either the always smooth-tempered Alec Baldwin or former "Desperate Housewife" Eva Longoria, who come in at a surprisingly optimistic 300-1 each.
By the way, although William Hill has a healthy presence in Nevada between  sports books, mobile betting apps and kiosks, don't try to place any of these bets with them there; it's illegal for U.S. bookmakers to do so. Although Nevada's Senate Judiciary Committee did try to push through a bill earlier this year that would have opened the door for presidential election pari-mutuel wagering, that bill was tossed out by May.