Spiegelworld Forced to Change Name of New F1 Las Vegas Show
Posted on: November 7, 2023, 08:08h.
Last updated on: November 8, 2023, 11:32h.
In the space of three days, Spiegelworld , the Las Vegas-based producers of Absinthe at Caesars Palace and other adult-themed circus extravaganzas, announced a new show on the Strip, and was forced to change its name.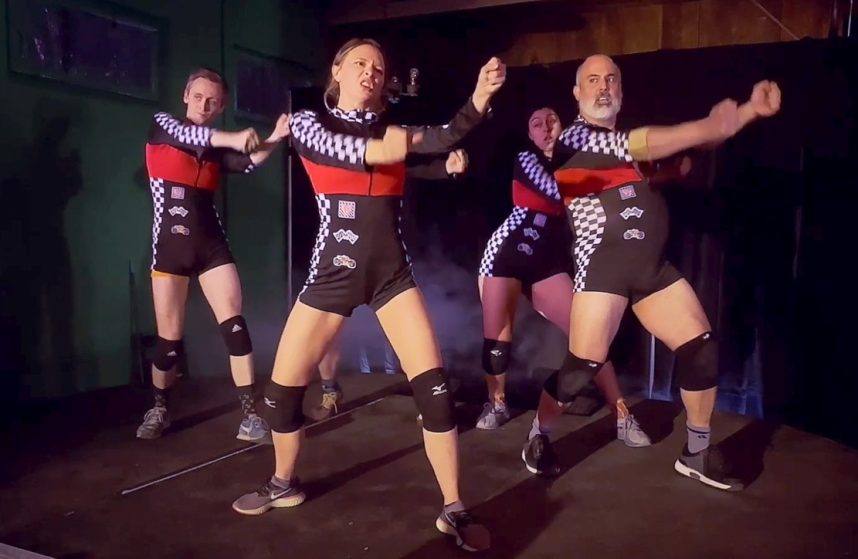 Box Box was the show scheduled to debut at the Cosmopolitan just before the F1 Las Vegas Grand Prix, which it uses as subject matter. The name is F1 slang for a pit stop.
Spiegelworld founder and chief Ross Mollison described the show in a press release as "just a little bit of late-night fun for an intimate crowd, celebrating a landmark Las Vegas sporting event with some cocktails, pizza, and a few laughs."
However, Box Box is also a name used by other things, as Mollison recently discovered.
Suddenly, we had a line of angry lawyers knocking on our door, threatening to sue us because the name was too similar to a New York City adult cabaret nightclub, a Californian storage company, and a boxing gym in Pasadena," he said.
The show is still scheduled to run. Only now, it'll be known as Lights Out! Its new name is part of the catchphrase for the start of a race — "It's lights out and away we go" — invented and popularized by F1 announcer David Croft.
"Hopefully, we don't get sued by the NV Energy company," Mollison joked.
The Starting Line
A few months ago, Spiegelworld locked some of L.A.'s most talented comic artists away for a month in the California town of Nipton, which the company purchased in January to convert into its own circus town.
Their mission was to create material for a "tiny, stupid, fun show that explored why human beings are obsessed with the idea of very fast cars driving around a track," Mollison said.
What they came up with are four performers who look like a racing pit crew, but who perform choreographed dances and seemingly unrelated team tasks such as peeling a banana, solving a Rubik's Cube, and changing a doll's diaper.
"There's a lot of interest in the little car race next week that is stopping Las Vegas traffic and sending show producers into a panic about the disruption to live entertainment on the Strip," Mollison said. "But rather than running away from it, Spiegelworld decided to embrace the moment and have a shot at doing what we do best."
Lights  Out! debuts at 11 p.m. Wednesday, November 15 inside Superfrico at the Cosmopolitan. Reservations are available at Spiegelworld.com, with a $100 food and beverage minimum per person.